Tower on wheels: restoring full service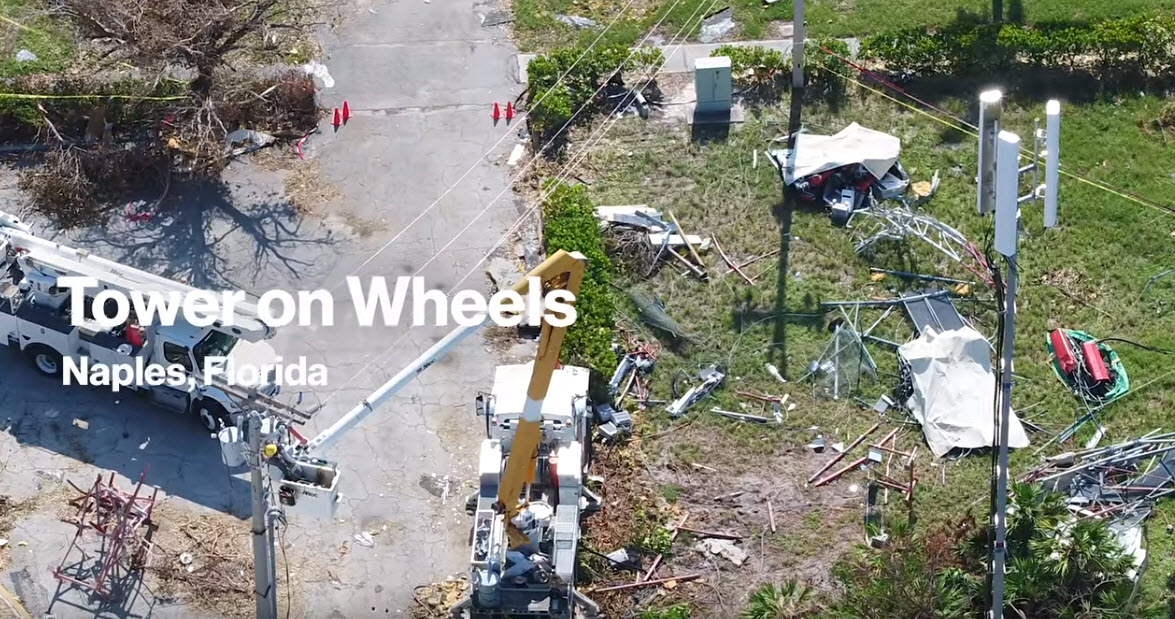 During Irma, a man tower on Marco Island was severely damaged, and even though it remained operational, service was very limited.
That tower you see there is a mobile tower that we quickly deployed to fully restore service.
We maintain a fleet of them as part of our year-round preparations for extreme weather.
We're never sure where the storms will hit, but being able to drive these towers to the affected areas helps us provide coverage to those who need it most.