Unparalleled network leadership by doing
Media contact(s)
Jeffrey Nelson
917-968-9175
Full Transparency
Our editorial transparency tool uses blockchain technology to permanently log all changes made to official releases after publication.
More of our content is being permanently logged via blockchain technology starting [10.23.2020].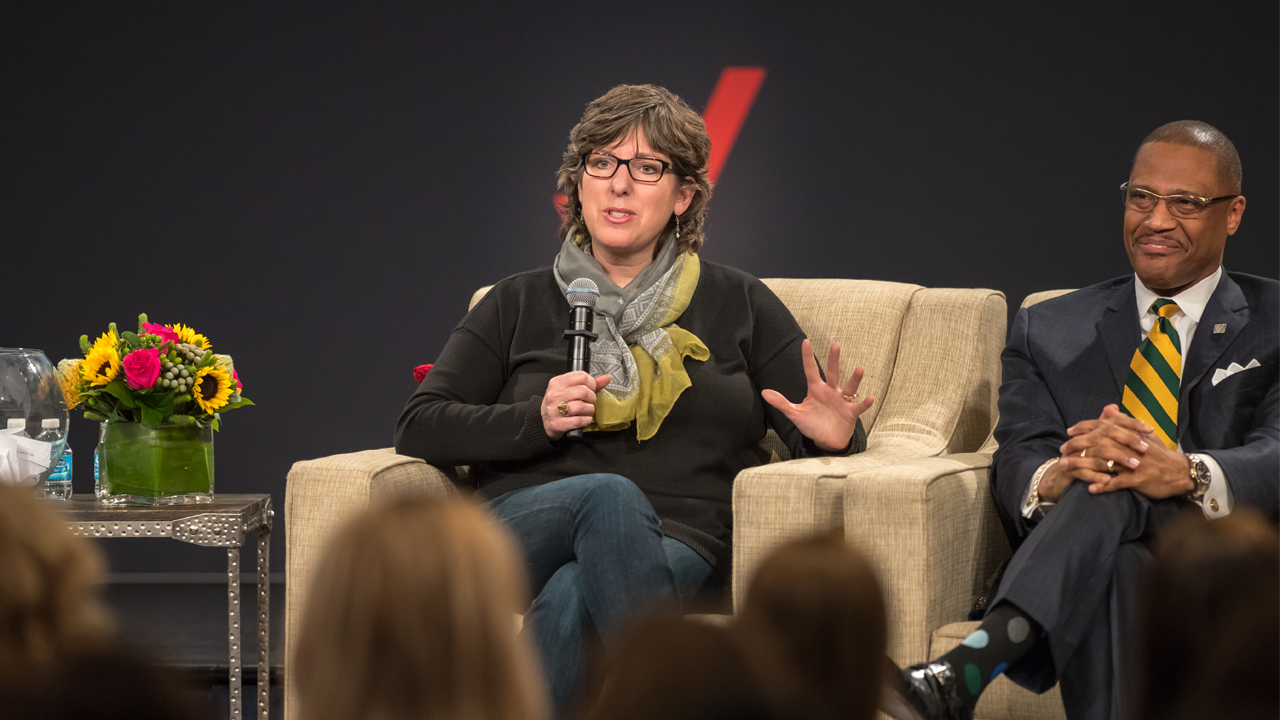 By Nicola Palmer
5G Wireless technology is coming to America. And Verizon is leading the way, establishing the infrastructure that will allow businesses, government agencies, educational institutions and consumers to take advantage of this new technology. 5G won't be a wireless "evolution," with better speeds and feeds, but a true revolution changing the way we work, interact, learn and play.
To meet and anticipate the needs of American consumers and businesses, Verizon has already built the largest, most reliable 4G LTE network, through the aggressive deployment of new technologies like LTE Advanced and being the first to launch Cat-M for IoT, by being a global leader in network densification – steadily increasing the capacity of our network through the largest deployment of small cells, distributed antenna systems (DAS), and numerous in-building solutions – and through the strategic use of spectrum.
We've deployed multiple LTE Advanced features on our network: carrier aggregation, 4 x 4 MIMO and 256 QAM already contribute to our unparalleled, award-winning network performance. And we've led the charge in harnessing unlicensed spectrum with our pioneering work on LTE-U and 3.5 GHz. By design and with consistent investment over time, we are in a great position to continue to provide the best network experience, and to further extend our lead.
We have strong spectrum holdings in the 700, 850, 1900 megahertz (MHz)/PCS, AWS 1 and 3 spectrum bands. So why didn't we bid on the 600 MHz spectrum? We simply don't need it.
The next big technological innovations are coming in 5G to serve the future needs of business, education, government and consumers. Enhanced fixed and mobile broadband, low-latency services and massive IoT scale will thrive on mid-band and millimeter wave spectrum, which is where we are focused for growth. This means more connected services and devices, and higher broadband capacity that can benefit our entire society.
We have sufficient spectrum holdings below 1 GHz.
And the future use of 600 MHz spectrum – only good in the U.S. and not globally - will take some time to figure out and deploy widely, especially in busy urban locations.
One competitor spent $8 billion for 600 MHz spectrum to finally acquire a national low-band spectrum position. They need it, desperately. And while they continue to play catch up in 4G, we've had the largest national LTE Advanced footprint on 700 MHz spectrum for seven years, and it keeps getting better.
AWS 3 spectrum is already being deployed to augment our AWS 1 assets. We continue to "refarm" our spectrum – moving the use of airwaves to our 4G LTE network from our 3G network where usage has significantly decreased according to plan.
We are investing in the future. We have access to 28 GHz and 39 GHz spectrum that we will use for 5G. And the fiber we acquired through our XO and Corning transactions are enhancing our current networks with a keen eye toward future needs.
Verizon built a reputation on delivering the best network, hands down. We deliver that experience because we plan for it, and invest in it, month after month, year after year. Our thoughtful technology choices, well-rounded spectrum assets and excellence in execution position us for continued 4G distinction and 5G leadership.
Nicola Palmer is the chief network officer at Verizon Wireless.