Updated: Verizon Supports Response to Major Forest Fire in California
Full Transparency
More of our content is being permanently logged via blockchain technology starting [10.23.2020].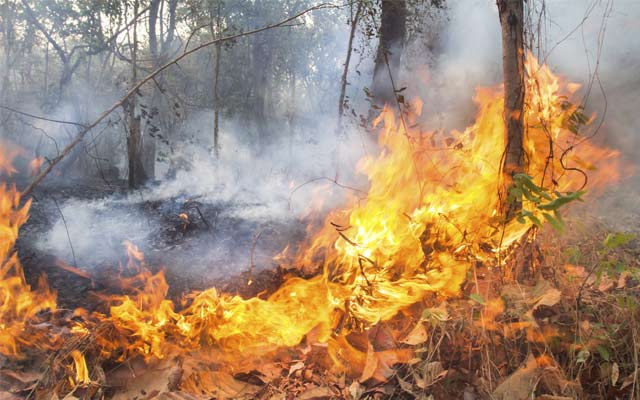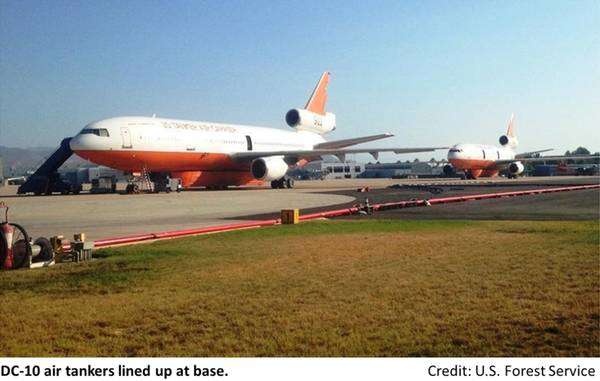 Update 6/26: Today, the Lake Fire has grown to more than 29,000 acres (46 square miles) and containment has fallen to 19 percent. More than 2,000 men and women from local, state and federal agencies are fighting the fire, and authorities are expanding mandatory and voluntary evacuation alerts for area residents. 7,390 structures are threatened, but none have burned. While the Lake Fire is burning in a Verizon wireline-served area, our services have not been affected by the blaze.
The US Forest Service has established a second Fire Command Center and Verizon has responded to its request for communications services. Verizon is providing 12 phone lines and a DSL connection at the new command center – in addition to 31 phone lines, 10 DSL lines, smartphones, 4G LTE Jetpacks, and  a 4G LTE router, previously provided to the primary Fire Command Center.
---
6/22: Of the seven wildfires burning in California today, the largest by far is the Lake Fire, which has scorched more than 17,000 acres (26 square miles) in the San Bernardino National Forest. 
The US Forest Service is leading nearly 2,000 personnel in battling the blaze in mountainous terrain about 100 miles east of Los Angeles.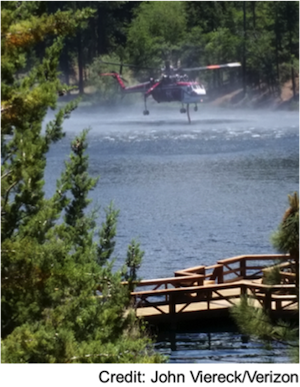 After the fire was reported last Wednesday, the Fire Command Center requested communications support services from Verizon. We responded with wireless (one 4G LTE Router, five Jetpacks and 20 smartphones) and wireline (31 POTS lines and 10 DSL lines) services to the Command Center.
After nearly four years of drought in California, the Lake Fire is fueled by dry brush and timber, high temperatures and low humidity. In addition, the Forest Service reports the Lake Fire is burning in an area that hasn't been touched by fire in more than a century.
Fire officials have closed roads and evacuated residents, businesses and campgrounds throughout the area. It may take several days or up to a week before conditions are considered safe for their return.
Though the Lake Fire is burning in Verizon wireline service territory, our Operations group reports that our wired and wireless network facilities are undamaged and functioning normally.
As of this morning, the Fire Command Center says the fire is 19% contained. It will continue to battle the blaze with hand crews, engines and bulldozers on the ground, and tankers and helicopters in the air.  When conditions are considered safe, our technicians will be allowed into the fire area to check our antennas and cables.
Experts are predicting an intense fire season in the Golden State in 2015.
William Patzert of the Jet Propulsion Laboratory told the Los Angeles Times, "I hate to say this, but this is a preview of coming attractions for, I guarantee, a very long, hot, dry summer."