Using digital media and filmmaking to support veterans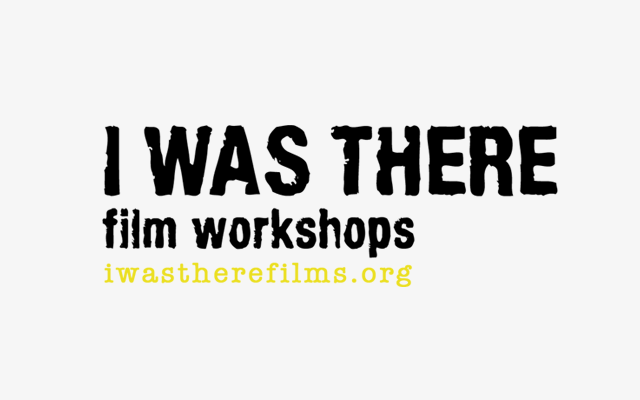 Post-traumatic stress disorder affects an estimated one in five veterans in the U.S., and Verizon is supporting an innovative program to help address the issue.
The company recently donated $20,000 to The Patton Veterans Project, and its group I WAS THERE, a therapeutic film workshop program for veterans and military families coping from the invisible wounds of war.
The program is run by Benjamin Patton, founder, executive director, and grandson of legendary U.S. General George S. Patton. It partners experienced instructors to teach film production over four half-day sessions to veterans. To date, nearly 300 films have been made so far by more than 700 veterans around the country. The workshops culminate in collaborative short films which are screened and discussed with families and community on closing night.
"What's so unique about this program is that it's not about a veteran sitting in front of a camera and recounting his or her service experience. Rather it's about combining the therapeutic value of story-telling and narrative with digital media, and that's what makes Verizon's donation so exciting," Patton said. "This is a collaborative experience where veterans are empowered to work together and create a shared narrative that reflects how they see themselves.
"Some of the films are fictional or fictionalized, but the process really emphasizes to soldiers that they're not alone. If they can't talk about their experience, maybe they can make a film that expresses it in a safe, healing way."
Evan Guzman, Head of Military Programs and Veteran Affairs for Verizon, said this is just another example of Verizon's commitment to veterans.
This year alone, the Verizon Foundation has made donations to Easter Seals, an organization that offers individual customized employment services to veterans and their spouses; Npower, which trains veterans for 20 weeks in the IT field and provides them with job placement; U.S. Vets, an organization that focuses on homeless veterans and helps them find employment; and Workshops for Warriors, a group that focuses on providing very technical training to veterans in San Diego.
"I am very proud to work for a company that supports and values innovative ideas especially when it impacts our service members in meaningful ways," Guzman said. "Verizon genuinely supports veterans beyond the hire."
Verizon employs more than 13,000 military service members, veterans and reservists. Search jobs at Verizon