Verizon 4G LTE Launch Celebration at Kokomo, IN Store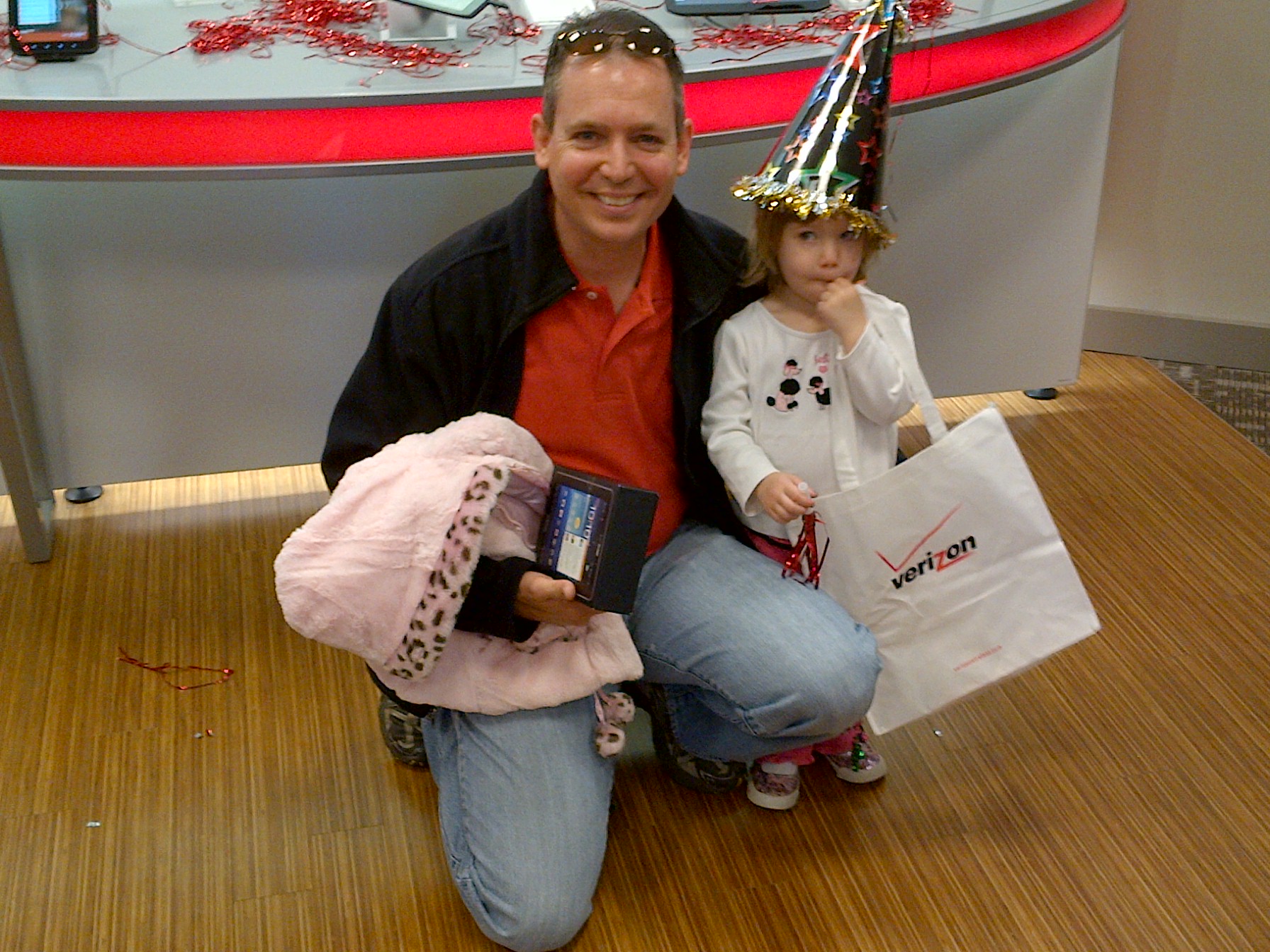 More than 75 people attended an in-store event in Kokomo, IN today to celebrate the launch of Verizon Wireless' 4G LTE network. Kokomo Mayor Greg Goodnight handed out 50 candy bars at the South Reed Road store, and two lucky winners picked the hidden golden tickets inside. We were really excited because this was the first 4G LTE Verizon event that a mayor attended! Goodnight, who helped hand out the candy bars to the waiting crowd, lauded the network launch and what it means for residents and businesses of Kokomo – especially for economic development initiatives.
Verizon's April launches and expansions in Indiana brought 4G LTE to more than 70 Indiana cities and towns in 16 counties.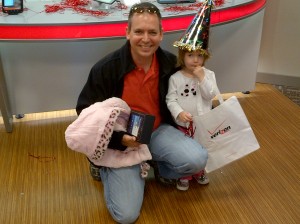 Alyssa picked the winning ticket for her dad Adam Vernengo.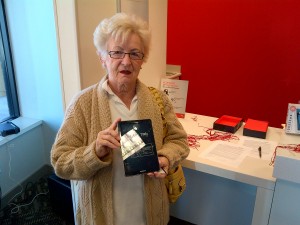 Janice Worley came into the store to upgrade to 4G LTE and won a new device.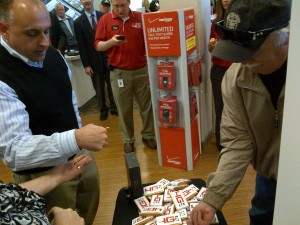 Kokomo Mayor Greg Goodnight helps celebrate Verizon's 4G LTE launch with candy bar event.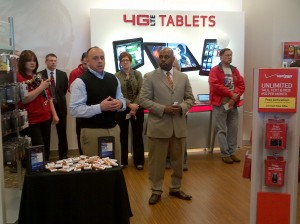 Mayor Greg Goodnight and Distrct Manager Montell Staples introduce 4G LTE to Kokomo at the South Reed Road store.
For more Verizon Wireless news, subscribe via RSS feeds in the right rail.