Verizon 4G LTE Map Highlights Network Experiences in Midwest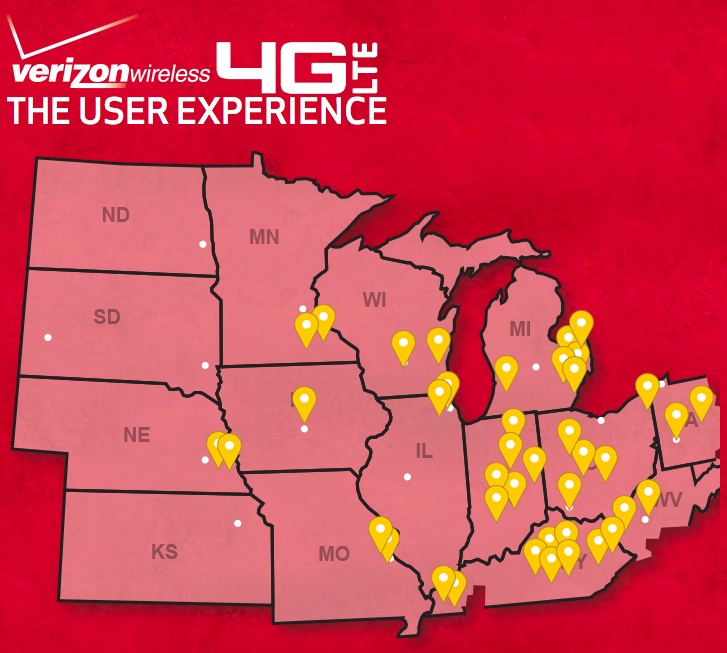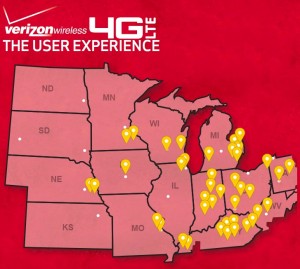 When we talk about Verizon's powerful, high-speed network, our growing 4G LTE presence is often the focus of the post or story. However, you may be left wondering why a large 4G LTE network is so important to people's everyday use and activity. Sometimes the best way to explain is by showing, and that is why we've constructed a 4G LTE map to highlight the impact Verizon's expansive network is making.
4G LTE is transforming the entire mobile ecosystem and changing the ways we communicate and innovate. Whether it's businesses using the network for unique customer solutions or just everyday users downloading data at incredible speeds, 4G LTE makes an impact on our everyday lives. Verizon is leading the way in 4G LTE, now covering 500 markets and more than 95 percent of the U.S. population.
What all of this means is an ever-increasing amount of Americans are getting things done quicker thanks to Verizon. You've long heard from us about the superior user experience on the Verizon 4G LTE network but sometimes the best source of information is not from a brand but, instead, from the people using their product/service every day.
For all of these reasons, we're proud to introduce Why VZW 4G LTE, an interactive map showing what bloggers, traditional media and everyday customers from around the Midwest are saying about their Verizon 4G LTE experiences. We hope you'll take a moment to click on our 4G LTE map, view some of these user insights and see how Verizon's network is making an impression in the lives of people from all types of businesses and walks of life. And, if you have your own VZW 4G LTE experience, we want to hear about it! To share your network experience and have it featured on the 4G LTE map, leave a comment or send us a tweet using the hashtag #vzwmidwest.
For more Verizon Wireless news, subscribe via RSS feeds in the right rail.