Verizon 4G Phones: Which One is For You?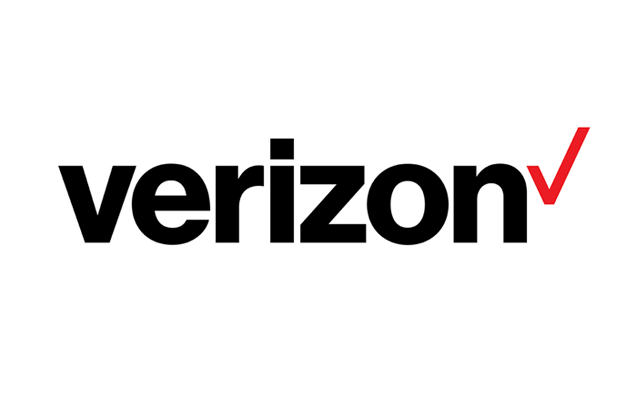 mobileunwrapped gives an overview and breaks down the differences between the HTC Thunderbolt, the Samsung Droid Charge and the LG Revolution.
I've been lucky enough to have the opportunity to spend a few weeks with Verizon's current 4G phones – the HTC Thunderbolt, the Samsung Droid Charge, and the LG Revolution. If you're thinking of making the leap to a 4G phone on Verizon, take a gander at the differences between the phones, and what each does well (and not so well).
First things first, if you're still on the fence about making the leap to 4G, let me entice you. I was at first skeptical that 4G would make a big difference in the performance of a phone. Then I picked up the Thunderbolt. Not only is the device itself fast, but download and upload speeds are crazy. I'm not talking about benchmarking numbers, I'm talking about real-world experience. Today, I downloaded the most recent Android Central podcast in less than 1 minute over 4G. While driving, I downloaded it in less than 2 minutes. Wow. Just wow. If you pass a lot of data back and forth on your device, don't like waiting for web pages to refresh, want immediate updates on your apps, 4G is for you. 4G is truly a game changer in the mobile space. Data is nearly instant in responding to every command. Next, if you want a good look at some video of each of these phones' UI and hardware, check out MobileBurn.com's video reviews of the Thunderbolt, Charge, and Revolution. I also recommend spending some time in the store with each of the phones. Since I've spent a week with each, let me lay out some facts about each phone. A visit to phonearena.com will provide you with specs for each of the phones (Thunderbolt, Charge, and Revolution).
HTC Thunderbolt: $249.99 from Verizon Wireless or $99.99 from Amazon.com
I spent the most time with the HTC Thunderbolt (TB) as it was my personal device for about a month. It's the heaviest of the three phones, weighing in at 6.23 ounces. While this lends the feeling of sturdiness and quality in the device, it also feels significantly heavier than the other devices (though not as much with the Revolution). Though it's heavier, it's also slightly shorter (4.75in) and narrower (2.44in), though it's the thickest (0.56in) of the three. All in all, it feels very comfortable in the hand. The back is somewhat rounded making it easy to grip. It's weighted evenly so that unlike the unwieldy Droid X, it rests easily in the hand and is amenable to one handed use. The TB sports a 4.3in 480×800 TFT screen (same as the Revolution). In laymen's terms, this means that the screen is very crisp. Though not as bright as the Charge's Super AMOLED screen I found it to be a very nice screen to use and at 100% brightness, fairly passable reading in bright sunlight. Sadly, the TB has an anemic battery to power it – 1400mAh. This gave me about 5.5 hours of LTE time with moderate usage. Even worse, if I left the TB unplugged over night, when I woke up in the morning, the battery would be completely drained by background processes. I expect this is due to LTE as I have never had this problem with 3G phones.
The Thunderbolt runs Android 2.2 and just received an update that fixes the random reboot issue many users were experiencing. This update did not include an upgrade to Gingerbread. It runs HTC's Sense version 2. Not the newest version that handsets coming out now are running, but still very nice. Sadly, HTC has reported that Sense 3.0 won't be coming to the Thunderbolt – though it can be had via root and custom ROM (not that we condone that kind of thing…) I consistently found that the Thunderbolt was able to render web pages stunningly fast. Even over wifi it is faster than any 3G phone I've used. This is probably due to the generous 768GB of RAM included with the phone. All three phones run a 1GHz processor and the TB uses the Snapdragon variety. Not state of the art these days, but I can't imagine a phone being much faster than the TB runs. While using it, I did not pine at all for a dual core processor. The Thunderbolt comes with 8GB of internal memory and is generously packaged with a 32GB SD card.
What's good about the Thunderbolt?
- It's fast. Like, crazy stupid fast.Scrolling between homepages, moving from one app to another, working within apps, on the internet, everything is just fast. I never found anything that made the device stutter or lag in any way. I can't say enough about how fast this device runs.
- The screen on the Thunderbolt is super crisp. I never had a problem viewing text of any size. Of course, 4.3inches of screen makes text big in just about any situation. The screen is also viewable in direct sunlight – unlike the Charge.
- HTC Sense actually improves the use of the phone. You won't hear me say that about ANY other manufacturer skin. That said, the first thing I do on any phone is install ADWEx, but Sense goes deeper than just the homescreen. Pull down the notification shade and you'll find your most recently used apps for quick multitasking. There are 66 widgets in Sense, including multiple versions of widgets for: web bookmarks, calculators, calendars, clocks/weather, radio, Footprints, Friendstream, email, messaging, IM (Windows Live, Yahoo, and AIM), music, news, contacts, photos, search, utilities, stocks, and Twitter.
- Great ecosystem of accessories. Otterbox, Seidio, Casemate all make cases for the TB. There are a slew of batteries, extended batteries, docks, and chargers available on Amazon.com as well.
Read the rest of the review here.