Verizon to Add 100 Customer-Contact Representatives in Tampa
Verizon to Add 100 Customer-Contact Representatives in Tampa
Employees to Staff Company's New Landline Sales Retention Center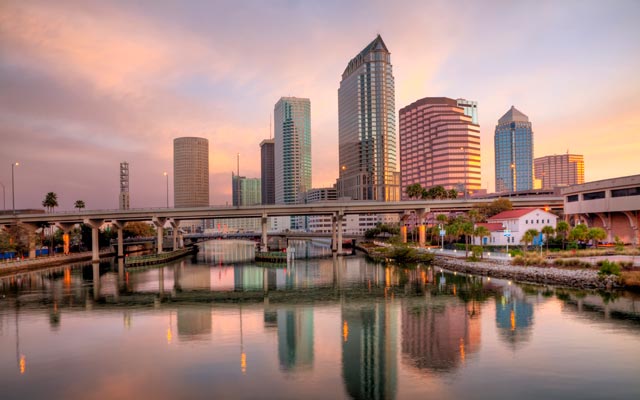 TAMPA – Verizon is hiring 100 full-time sales representatives to staff a new national customer-retention center that will handle a wide range of sales and customer support functions for the company's landline products and services, primarily FiOS Internet and FiOS TV.
The associates will work in the company's downtown Tampa call center, handling requests from new and existing landline customers in 12 states and Washington, D.C., primarily after business hours. 
"Tampa is ideal for this new service center for many reasons, including a skilled, available labor pool; a great quality of life; and the outstanding job our existing employees already do to take care of our customers," said Jeanmarie Milla, Verizon's Florida region president.  "This expansion shows Verizon's commitment to the Tampa Bay market as we continue to grow our industry-leading FiOS business in Florida and other markets across the country."
Tampa Mayor Bob Buckhorn said, "Verizon's expansion in Tampa is an indication of how we are successfully growing our economy, and why we are leading the state out of the recession.  I appreciate Verizon's ongoing investment and look forward to welcoming 100 new employees to our downtown core."  
Verizon has been cited as a great place to work by DiversityInc, G.I. Jobs, Latina Style, Working Mother and numerous other outside organizations.
"Verizon is a valued member of this community, and one of our largest private employers," said Ken Hagan, chairman of the Hillsborough County Board of County Commissioners. "Its decision to expand here is a testament to the strength of our local workforce, and to the positive business climate we've created in Hillsborough County."
In addition to the support of Hillsborough County and the City of Tampa, economic development partners like the Tampa Hillsborough Economic Development Corporation and the Tampa Bay Workforce Alliance are connecting Verizon with resources to assist in the recruitment, hiring and training of qualified employees.
David Pizzo, chair of the Tampa Hillsborough EDC and market president, West Florida region for Florida Blue, said, "Our existing local businesses play a significant role in the economic prosperity of the community, and we remain committed to ensuring their success.  We congratulate Verizon on this expansion, and we look forward to the company's continued growth in Tampa Bay."
Gov. Rick Scott said: "I was proud to announce Verizon's creation of 750 jobs in the Orlando area a few months ago, and it's exciting that Verizon is bringing 100 additional jobs to Florida families in Tampa. We have worked hard to keep taxes and regulations low and to make Florida the best state in the nation to do business. With Verizon's new expansion, we can clearly see that it's working."
Applicants may apply for the jobs immediately, and must do so online at http://verizon.com/tampasalesassociate.  Selected applicants will be notified and invited to take qualifying tests.
Verizon Communications Inc. (NYSE, Nasdaq: VZ), headquartered in New York, is a global leader in delivering broadband and other wireless and wireline communications services to consumer, business, government and wholesale customers.  Verizon Wireless operates America's most reliable wireless network, with nearly 99 million retail connections nationwide.  Verizon also provides converged communications, information and entertainment services over America's most advanced fiber-optic network, and delivers integrated business solutions to customers in more than 150 countries, including all of the Fortune 500.  A Dow 30 company with nearly $116 billion in 2012 revenues, Verizon employs a diverse workforce of 181,900.  For more information, visit about.verizon.com.
####