Full Transparency
More of our content is being permanently logged via blockchain technology starting [10.23.2020].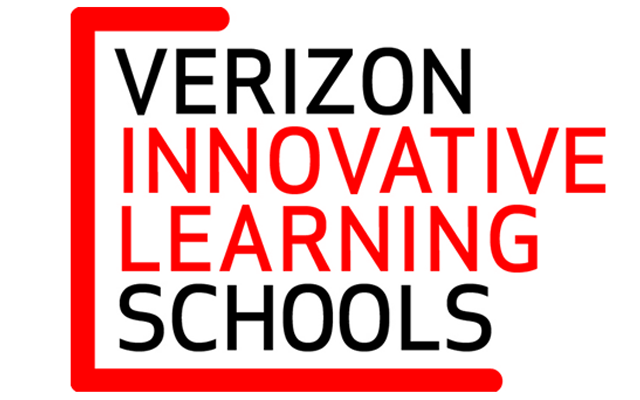 Seven students from the Bronx Academy of Promise school in the Bronx, NY were screaming in excitement when they learned earlier this morning that they are one of the ten winners of the Verizon Innovative App Challenge. This national challenge was aimed at boosting students' interest in Science, Technology, Engineering and Math (STEM).
Over the past three months, several hundred teams of middle and high school students across America developed and submitted creative ideas for new smartphone apps that would solve a social issue in their community. The winning teams – five middle schools and five high schools – will work with MIT Media Lab and Verizon employees to build their ideas into apps that will be available for download in the Google Play store later this summer.
From the videos or the presentations each team submitted to describe what their app can do, students' enthusiasm really came through. It is clear these students from across the country have put much thought and care into the development of their app concepts, which range from revolutionizing note-taking in class and helping students better manage their time, to easily identifying foods to stay away from for individuals with food allergies, to encouraging the community to recycle more.
Aside from the training with MIT Media Lab to learn about basic coding, each member of the 10 winning teams will receive a Samsung Galaxy tablet, courtesy of Samsung, and their schools will each receive a $10,000 Verizon Foundation cash grant to put toward their STEM education programs. In addition, the students will present their apps in person at the National Technology Student Association Conference in Orlando, Fla., in June.
The winning teams – from five middle schools and five high schools – and their app concepts are:
• Bronx Academy of Promise, New York City – Quest Math, which helps students increase their speed in basic math computations through a mythology-themed game.
• Emory H. Markle Intermediate, Hanover, Pa. – Voice Notes, which revolutionizes note-taking for students with disabilities and organizes information to create effective study guides.
• Friends' Central School, Wynnewood, Pa. – STEAMnet, which is designed to support creative thinking and virtual collaboration, especially outside the standard school day.
• Forney High School, Forney, Texas – One|Place, which offers students, faculty and the community one location to find details about upcoming school and community events.
• Hampstead Academy, Hampstead, N.H. – Chow Checker, which easily identifies the ingredients of food products to help individuals with allergies avoid problem foods.
• Jefferson Township Middle School, Oak Ridge, N.J. – Invase Erase, which that identifies invasive species that attack the environment and provides solutions to minimize and/or contain them.
• Rock Canyon High School, Highlands Ranch, Colo. – CaringHands, which increases awareness of global problems and allows the user to donate directly to charities supporting solutions to these issues.
• South River High School, Edgewater, Md. – Study Buddy, which helps students develop better time-management skills to get assignments done on time.
• Spalding Catholic High School, Granville, Iowa – AgNote MAX, which makes it easier to track all aspects of farming.
• STEM Center Middle School, West Fargo, N.D. – Recycling Bin, which encourages members of local communities to increase recycling efforts and reduce the need for landfills.
Rose Stuckey Kirk, president of the Verizon Foundation, said, "It's clear that technology can get kids excited about learning, and it was delightful to see the care and thoughtfulness these students put into developing a solution to a problem. We were impressed by their creativity, their ability to collaborate as a team, and their interest in developing a mobile app."