Verizon Expands Asia-Pacific Cloud Capabilities to Meet Demand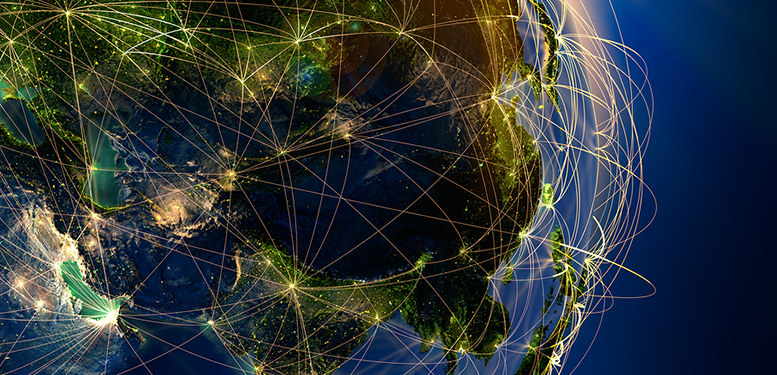 Verizon Enterprise Solutions' customers will now have access to a suite of new and significantly enhanced cloud services as Verizon expands its cloud offering in Melbourne, Hong Kong and Singapore. The new services are designed to meet the demand for secure, enterprise-grade cloud capabilities as opportunities for multinational companies in the region grow.
The enhancements offer customers improvements in memory, storage and network uptime, as well as enhanced flexibility and control. Verizon Cloud customers can now request a specific amount of computing, memory and storage capacity, in addition to the existing preset virtual machine configurations. Customers also benefit from Verizon Secure Cloud Interconnect, which enables secure connections to six leading cloud service providers (Microsoft, Salesforce, Amazon, Google, HP and Verizon), and access to Verizon Cloud Marketplace, a one-stop shop for software-based cloud resources that are certified to operate in Verizon's cloud environments.
"It's not if enterprises are moving to the cloud, but when and how,"  said Francis Yip, regional vice president at Verizon Asia-Pacific. "Cloud has become the default delivery platform for almost all of our customers fueled by the growth of data and the Internet of Things. We continue to invest in our capabilities in the region to support consistent and predictable performance for mission-critical applications, as cloud deployments continue to grow in scale and scope. Our regional and global cloud data centers and global IP network, wrapped by our managed security services, offer companies a unique set of capabilities that is unmatched."
Global Cloud Adoption
The Verizon "State of the Market: Enterprise Cloud 2014 Report" revealed that 65 percent of enterprises already use cloud computing, and that 71 percent of enterprises expect to use cloud for external-facing production applications by 2017.
Australian-based Panviva is one of the largest providers of cloud-based business process guidance software solutions. Its SaaS solution, SupportPoint, is used by over 200,000 users in 37 countries, boasting some of the world's biggest banks, contact centers and healthcare companies as its customers.
"While network availability, cost of ownership and security will always be paramount, our conversation with Verizon has evolved from which applications and workloads to deploy to the cloud, to how we can use the cloud to boost innovation to better serve our valued SupportPoint customers," Panviva Chief Information Officer Ben Cordeiro said. "This is where speed, control and agility become equally imperative."
Verizon operates nearly 50 state-of-the-art data centers around the globe, including 13 top-tier network access point facilities. Verizon facilities in Asia-Pacific include data centers in Australia (Melbourne, Sydney and Canberra), Hong Kong, Singapore and Japan.
Visit Verizon Enterprise Solutions' Cloud portfolio to learn how Cloud and IT Infrastructure Services can unlock the true potential of your enterprise organization.