Verizon begins offering Fios in first Boston neighborhoods as revolutionary citywide fiber-optic rollout gets underway
Verizon begins offering Fios in first Boston neighborhoods as revolutionary citywide fiber-optic rollout gets underway
Fios Internet, TV and phone services available for order beginning today in parts of Dorchester, Roslindale and West Roxbury; transformational six-year rollout of new fiber-optic network underway
BOSTON – Verizon today announced the first availability of Fios Internet, TV and phone services in several Boston neighborhoods, which residents can order by visiting our Boston Fios page.
Fios is debuting just eight months after the company outlined a $300 million investment to build a fiber-optic network platform across Boston over the next six years. Capable of powering wired broadband, advanced wireless services, smart community solutions and future innovation, Verizon's new 100% fiber-optic network platform will transform Boston's technology infrastructure and bring competition and new choices to residents and businesses.
Beginning today Fios Internet, TV and phone are available to order in parts of Dorchester, Roslindale and West Roxbury. Residents in these first neighborhoods can go online to check Fios availability at their specific address.
As previously announced, Verizon also plans to bring Fios Internet, TV and phone service to Roxbury's Dudley Square Innovation District before year's end. Expansion will continue street-by-street, week-by-week, in Dorchester, Roslindale, West Roxbury and parts of Roxbury in 2017.
View from Verizon
"Just eight months ago we announced that Fios was coming," said Ken Dixon, leader of Verizon's consumer landline business. "This speedy launch is only possible because of the cooperation and partnership between the City of Boston and Verizon at every level. The winners are Boston residents."
Since April's announcement Verizon has placed more than 160 miles of fiber-optic wiring throughout Boston including large-capacity 'feeder' lines above and underneath city streets to prepare for eventually connecting fiber-optic lines directly to homes and businesses that order Fios service.
"Beginning today Verizon brings Fios, competition and choice to the first neighborhoods of Boston," Dixon said. "By the end of December, more than 25,000 addresses will be able to order Fios. Unlike cable, Fios provides a 100% fiber-optic network to your home or business."
Fios is not cable — we are wired differently
Verizon Fios uses a 100% fiber-optic network that provides upload and download speeds of up to 940/880 Mbps, making it the fastest internet and Wi-Fi available+. With innovative Fios TV service, customers can enjoy crystal-clear HD picture quality. Fios Triple Play bundles, featuring 150/150 Mbps internet, Custom TV and phone begin at $79.99* per month online.
Fios is the most awarded network for internet speed and customer satisfaction over the past 10 years. Fios Internet is rated highest in customer satisfaction in the East Region by J.D. Power four years running, and rated #1 in Internet Speed for 10 years running by PC Magazine.
Fiber-optics helping Boston's streets get smarter
In November Verizon and the City of Boston reached an agreement to conduct a trial of smart communities solutions at the intersection of Mass Ave & Beacon Street. Construction is currently underway to install new traffic sensors, lighting and video solutions which for the first time, will work together to provide integrated data to city planners and engineers via Verizon's fiber-optic network. This 'proof-of-concept' pilot, part of Boston's Vision Zero initiative, is expected to become operational later this year. Vision Zero has a goal of eliminating accidents and deaths in intersections across the Country by the year 2030.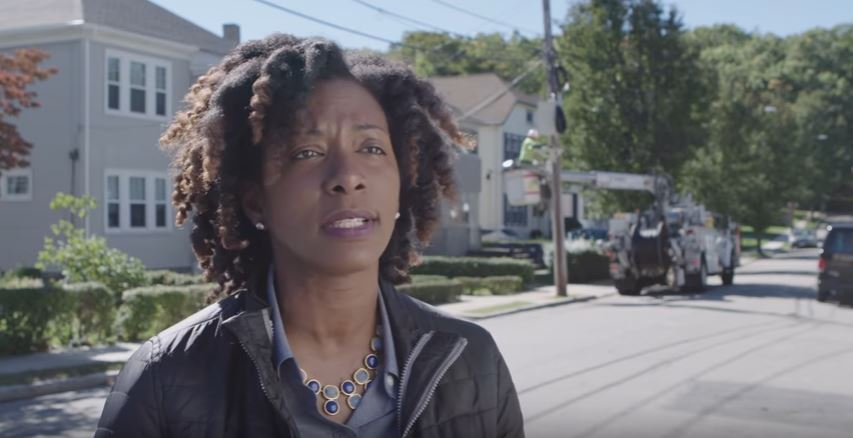 Verizon's continued commitment to Boston
Verizon has made a commitment to donate $100,000 to Boston Public Library in support of a new Wi-Fi Hotspot Lending program. The two-year pilot focuses on making 100 hotspots available to library patrons, increasing access to the Internet and other online services. This grant to BPL is in addition to more than $200,000 that Verizon invested in Boston-area schools and non-profits in 2016 supporting STEM (science, technology, engineering and math) education, including:
The Community Academy of Science and Health,  Boston Adult Technical Academy, and Urban Science Academy - to host the Verizon Innovative Design Thinking Academy which trains high school teachers to engage students to develop mobile apps or websites for small businesses and community nonprofits
The Boston Private Industry Council - towards 'Classroom in the Workplace' which expands STEM career awareness and academic programming for Boston public high school students
The Roxbury Innovation Center/Venture Café - to further youth entrepreneurship and STEM programs for children ages 7 – 17 living in Boston Public Housing
Camp Harborview's Knowledge Is Power - curriculum which includes environmental science, healthy lifestyles, STEM and career education to summer campers in grades K – 10
Boston Partners in Education - to fund development of a world-class STEM education for 300 students at the Dearborn STEM Academy in Dorchester
Generations Inc. - supporting twelve highly-trained tutors within the Lyndon K-8 School in West Roxbury to provide support to all K-2nd grade students
---
+ Symmetrical speed options available up to 500/500 Mbps. Fastest Wi-Fi is based on internet speed plans and maximum router throughput available.
* Pricing for year 1 + Taxes, equip. charges, RSN, FDV & other fees.