Verizon Disaster Recovery Team Brings Technology to Illinois Tornado Survivors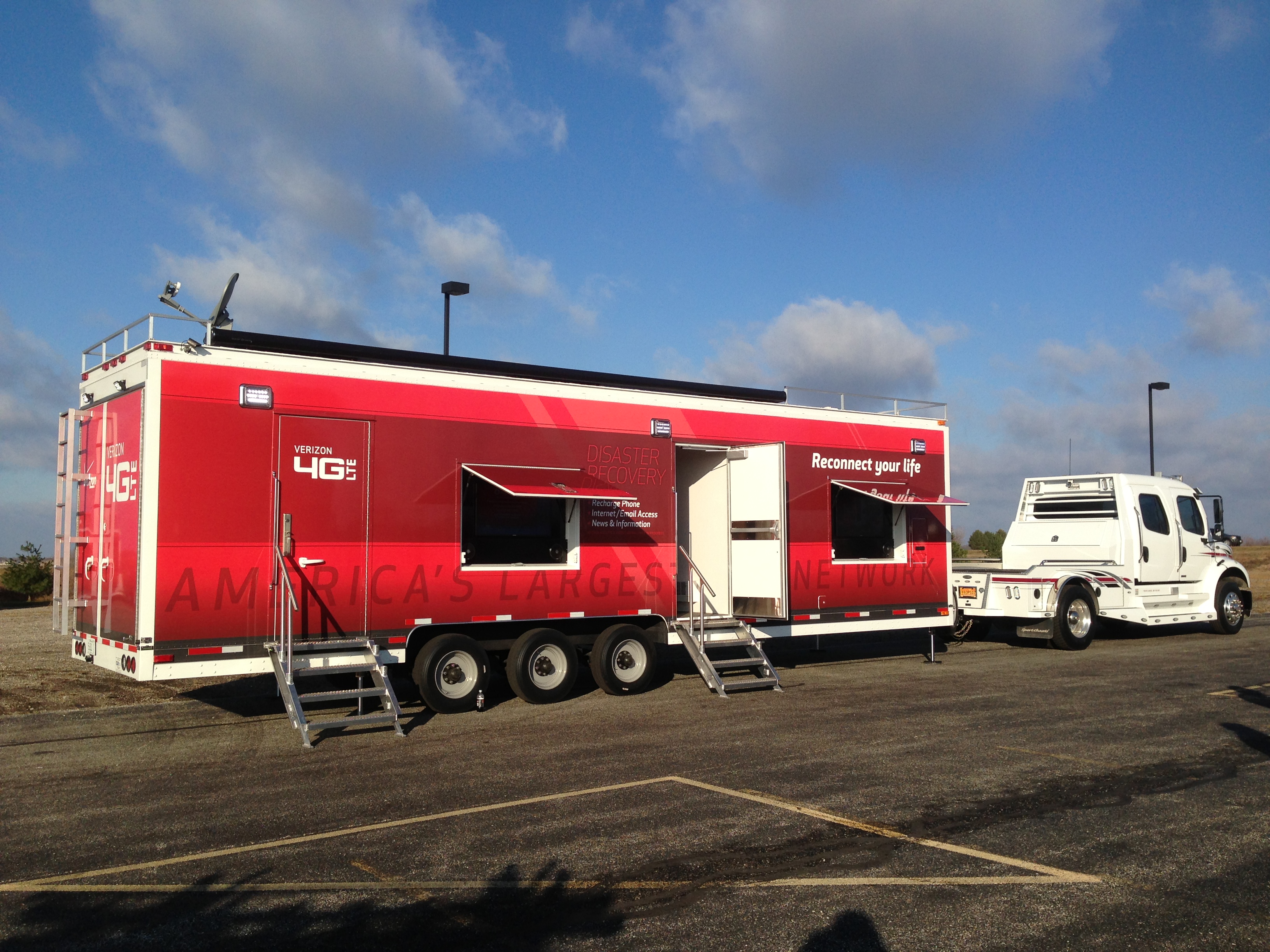 After a powerful tornado touched down in central Illinois on Sunday, November 17th, Verizon Wireless disaster trailers were on the way immediately. By late Sunday, two trailers equipped with satellite TV, cell phone charging stations, laptops and wireless Internet access had arrived in Washington, IL.
A local church was set up as a Red Cross shelter, and we set up in the parking lot outside the door. As local residents stopped by the church to help with relief efforts, word quickly spread that Verizon was there and had services available for central Illinois tornado survivors.
A steady stream of people arrived at the trailer to charge up their devices and use the wireless Internet over our 4G LTE network. We have seen upwards of 20 Verizon employees from Retail, Indirect, Business, Real Estate, Operations, Business Channel and other departments pitching in. Whether at shelters or out assisting the cleanup efforts, we have volunteers all over the impacted area.
Having the ability to use social media to check on family and friends put a huge smile on many people's faces. Even after losing their houses and cars, all anyone really wanted to do was make sure everyone they cared about was safe. Others used the Internet to file insurance claims, answer emails and keep up with work happenings.
The huge amount of support from the community at the church has been amazing. Food, clothes and other household supplies were flowing in as fast as the cars could get unloaded.
I'm proud Verizon can be here to help support the local community hit hard by mother nature with technology they need to keep their lives moving forward. Our thoughts are with everyone across the Midwest affected by the tornadoes.
For more Verizon Wireless news, subscribe via RSS feeds in the right rail.