Verizon Enterprise Solutions: 3Q 2016 highlights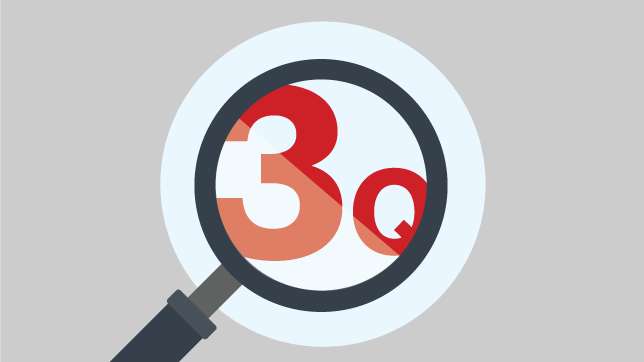 Verizon Enterprise Solutions delivers the connected world. During the third quarter, we helped global clients provide better customer experiences and produce better business results through services like global networking and security, business communications, and IT solutions and managed services. Third quarter 2016 highlights include:
Clients and Partners:
Verizon won new business, expanded current service or began agreed-upon work for a number of well-known global brands, including The American Red Cross, ADP, CA Technologies, CDK, Citrix, Colgate-Palmolive Company, Concentrix, ICON Clinical Research, Juniper Networks, the National Weather Service, PTC, Sage, Steptoe & Johnson LLP, Vantiv, Inc., Viacom, Virginia Information Technologies Agency, and the French subsidiary of Allianz Worldwide Partners. 
The Verizon Partner Program (VPP) gained significant momentum internationally. The Asian and European regions have close to 60 VPP members now in operation across Australia, France, Germany, Hong Kong, Italy, Luxembourg, The Netherlands, Spain, Sweden and the United Kingdom.
Awards and Appointments:
Verizon ranks "Highest in Customer Satisfaction With Large Enterprise Business Wireline Service," according to the J.D. Power 2016 Business Wireline Satisfaction Study. The study addresses six factors of satisfaction, in order of importance: Performance and Reliability; Cost of Service; Communications; Sales Representatives and Account Executives; Billing; and Customer Service.
Vic Bhagat was named Chief Information Officer of Verizon Enterprise Solutions. Bhagat brings a new level of efficiency to the enterprise unit as it accelerates its effort to deliver the best customer experience in the industry. He most recently served as the executive vice president and chief information officer for EMC.
Network:
Verizon launched Virtual Network Services. The new service allows enterprise clients to essentially operate a "living" network that can be changed quickly to address the number of company locations and users, bandwidth required by application, and application use by employee to enable a secure, high performance and efficient network. Technology partners include Cisco, Fortinet, Juniper, Palo Alto, Riverbed,and Viptela.
Business Communications:
Verizon's business and government mobile users now benefit from 50 percent faster peak speeds in over 450 cities from coast to coast with Verizon LTE Advanced, a technology that uses software to combine multiple channels to speed mobile data over the network.
One Talk from Verizon is the first mobile solution that includes business calling features typically only available on traditional desk phones, with flexibility to accommodate the requirements of different types of employees, whether they work in a mobile-only or mobile and fixed environment. Business can move calls seamlessly between desk and mobile devices at the touch of a button, and even have them ring at the same time, keeping them connected to their customers.
Public Sector:
The U.S. General Services Administration extended Verizon's contracts under the agency's Networx program. As a result, federal agencies continue to be able to procure communications and IT services from Verizon while the government transitions to a new, comprehensive solution-based contract, Enterprise Infrastructure Solutions, or EIS.
Internet of Things and Mobility:
Verizon announced plans to deploy Category M1 connectivity solutions on its 4G LTE network using an open source environment. The deployment is part of the company's strategy to make cellular network connectivity simple, reliable and economically viable as IoT adoption increases.