Verizon Foundation Helps Support Palatine's Roots Garden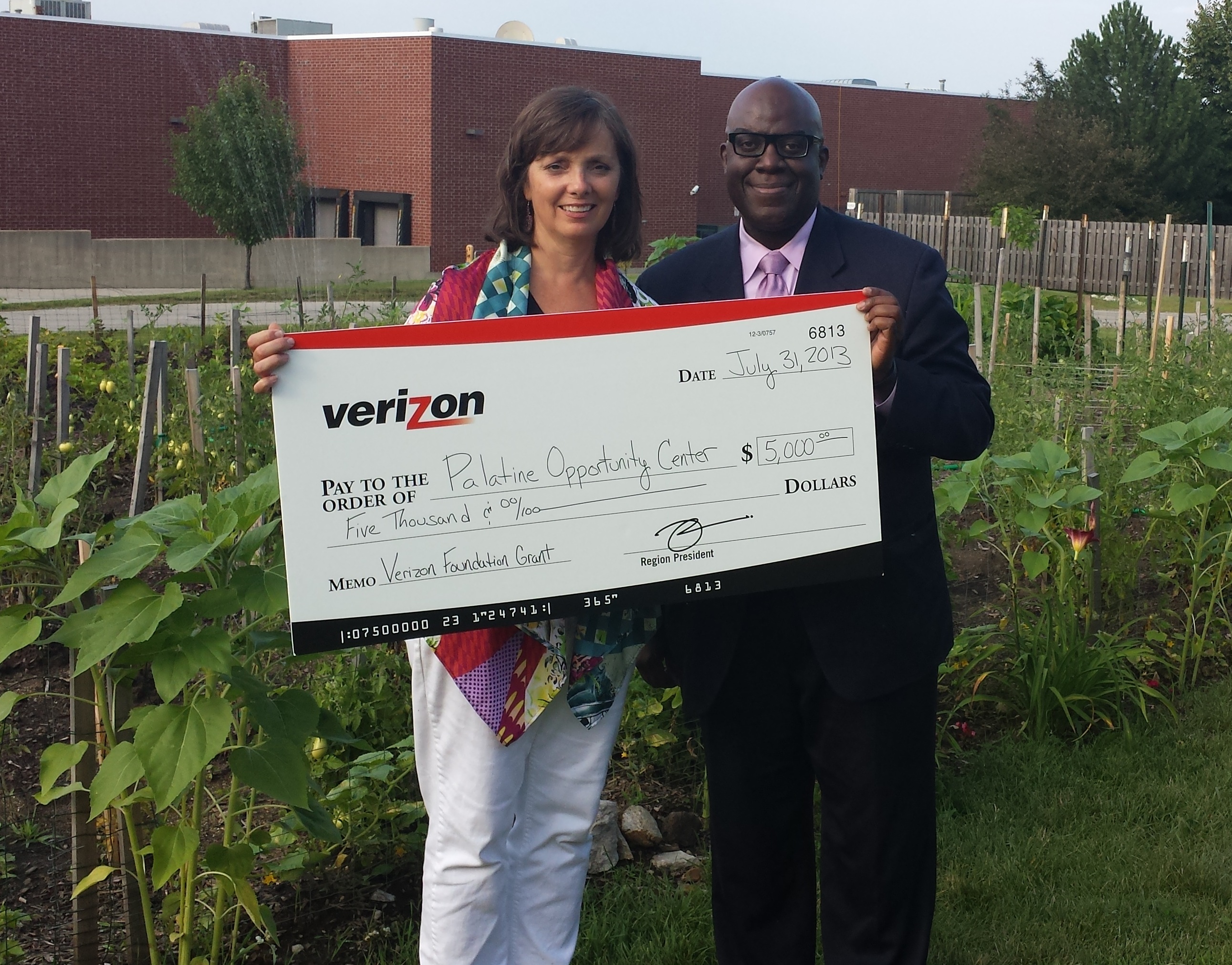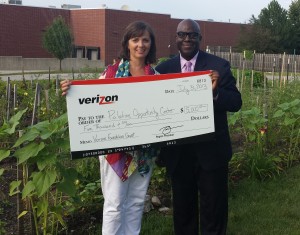 Kathy Millin (executive director of POC) and Barrington Lopez (Verizon Wireless) stand in front of Palatine's Roots Garden
"Helping people help themselves" is the motto of the Palatine Opportunity Center (POC) located in Palatine, Illinois, a northwest suburb of Chicago. The center connects underserved residents in the area with needed resources and services to grow as individuals and, in turn, "pay it forward" to the community.
One way they do this is through the Roots Garden, a collaborative effort between the Center, its members and community organizations. Started just last year, the Roots Garden provides healthy food for client members in need (up to 225 servings of vegetables weekly during the growing season!) and gives them a way to help themselves and others.
"Families who help in the garden have a great sense of pride in their efforts," shared Lisa Gutierrez, social media director at POC. "They definitely get back what they put into it and more."
The Palatine Opportunity Center was the recent recipient of a $5,000 Verizon Foundation grant. The grant will help volunteers of the garden share with the community about Roots Garden's progress and offerings through its blog and Facebook page.
"Kathy Millen, our executive director, encourages people to use technology rather than fear it," Gutierrez explained. "Our members use Pinterest to get ideas for the garden, and have learned to use the blog and Facebook as a way to interact with others in the community."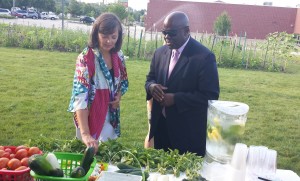 We are proud to help support the Roots Garden and this involved community organization that has nearly 230,000 interactions serving people in need on an annual basis. The network of volunteers and programs truly transforms lives, and creates future volunteers through its success.
For more Verizon Wireless news, subscribe via RSS feeds in the right rail.