Verizon Foundation Promise Packs Help Keep Students Healthy & in School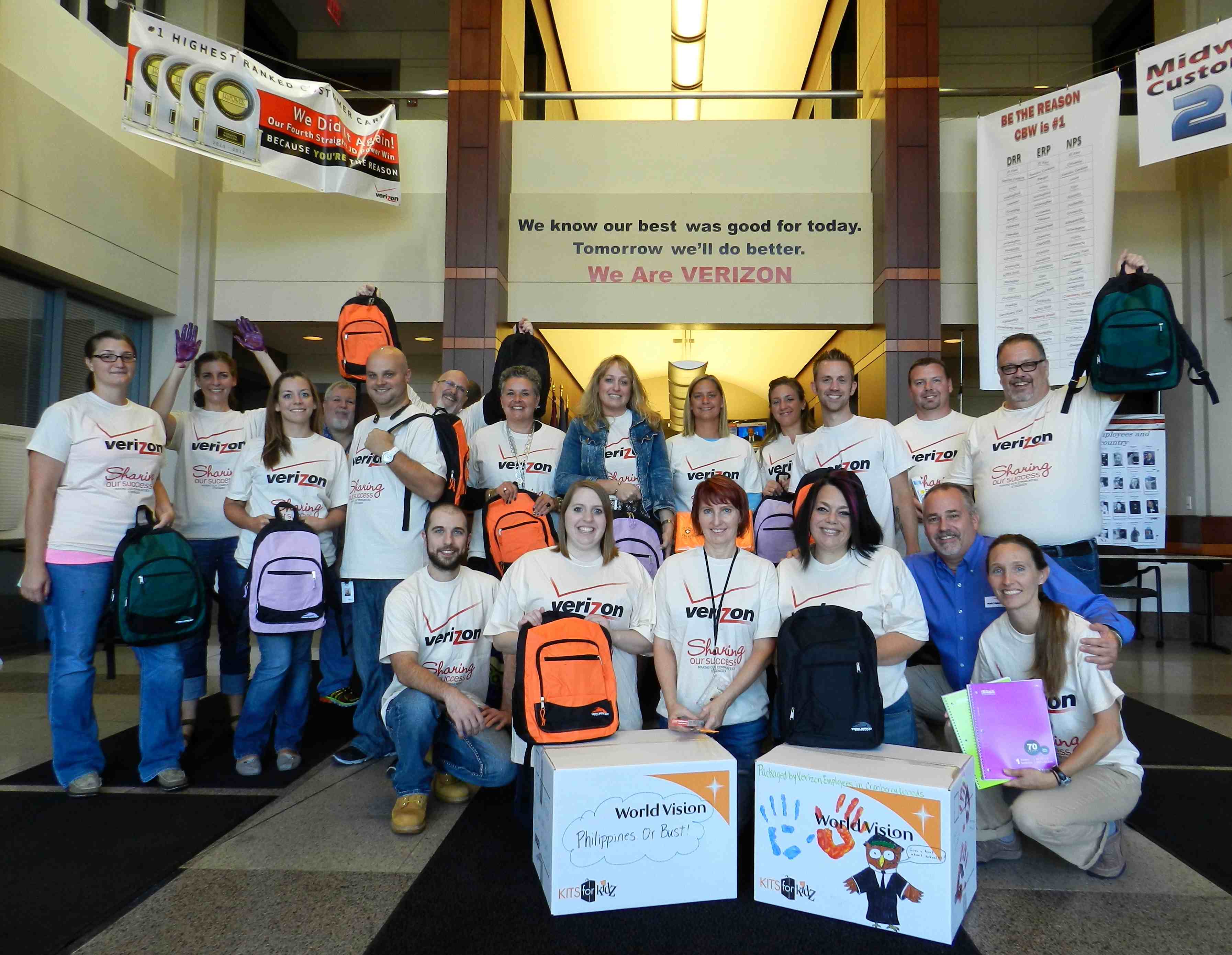 As part of our annual "Tools for School" campaign, Verizon Wireless employees in the United States and around the globe are working together to ensure that students in need have the supplies to succeed in school. This year, employees at nearly 200 Verizon locations across the country are donating items to give to local schools.
In addition to the local collection drives, we are also helping children on a global scale. Through our partnership with World Vision, Promise Packs (or backpacks) have been assembled at four Verizon facilities around the country, including our Cranberry Township, PA call center. These Promise Packs will help children outside the United States stay healthy and in school.
Each Promise Pack is filled with school supplies, an insect repelling blanket to help protect children from deadly mosquitoes and personal hygiene items. Each pack also includes a handwritten note of encouragement from the person who assembled it.
The Verizon Foundation is dedicated to solving critical issues in the areas of education, healthcare and energy management. The Foundation implements programs, on a global scale, through grant awards, in-kind donations and the volunteer efforts of employees. These backpack builds were a way for employees to come together to give back to the community and help make the world in which we live and work better than it was yesterday.
For more Verizon Wireless news, subscribe via RSS feeds in the right rail.