Verizon has the perfect Mother's Day presents for any mom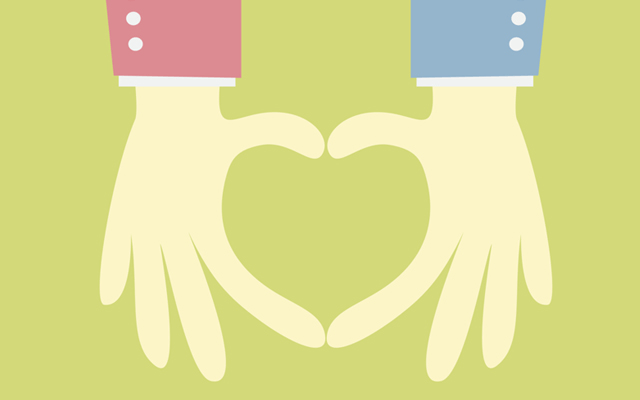 Stumped on what to get your mom for Mother's Day? Fear not, we've got a fancy guide to help you pick the perfect present for your mom based on her personal preferences, hobbies and love of tech. No matter what your mom's personality, at your local Verizon store there's a gift she'll love which will definitely last longer than a bouquet of flowers.
Shutterbug mom
It's hard to miss the shutterbug mom. She can be found on the sidelines of softball games and school plays, rooting on her children with one eye to against a camera. She's perfectly positioned to capture that special moment as her son or daughter hits their first home run or nails a perfect note.
The perfect phone: LG G5
With the LG G5's new dual-lens technology, mom can quickly switch between a normal and wide-angle field of view. She can zoom in (up to 8x) with the standard lens to capture that perfect portrait of her son or daughter, and then seamlessly switch to the wide-angle lens when she zooms out, to photograph the whole family.
Accessories that matter:
LG CAM Plus: Mom can take her photography a step further with the LG CAM Plus, a module that locks into the bottom portion of the LG G5 turning the smartphone into a true camera with a dedicated shutter and scroll wheel.
LG 360 CAM: Go beyond wide angle with true 360-degree photographs and videos viewable on most devices, YouTube and Facebook. This new technology is perfect for documenting family vacations and kid's sporting events and offers a different perspective for family members that can't be there to see the excitement in person.
Mom on-the-go
Whether the mom in your life is traveling for business, vacationing with children in tow or just running around town, there's a ton of great devices available to make her journey easier.
With its shatterproof screen, pro-worthy 21-megapixel camera and fast-charging battery, the Droid Turbo 2 is the perfect device when you don't know where the road is going to take you.
Accessories that matter:
Beats Solo 2 Wireless: The last thing mom needs is web of wires while she's relaxing on the plane or poolside. With Beats Solo 2 Wireless headphones she can cut the cord and listen to her favorite tunes and watch her favorite movies on the plane without bothering anyone around her. The best part? They can keep the kids quiet too.  
mophie powerstation: Running out of battery while running around is a challenge for everyone, especially moms. With the mophie powerstation mom can be confident that she has enough juice to keep her phone fully charged while she's traveling for business or pleasure.
Stylish Mom
If you have a mom who gets stuff done in style, chances are her smartphone is stylish too and always by her side. It's important to her that the technology she uses is both productive and good looking.
Perfect Phone: HTC 10
The HTC 10's metal design is sure to make a statement whenever she takes it out, whether for work or play. And its front facing camera with optical image stabilization (OIS) ensures that her family selfies are blurry-free and Instagram-ready on the first try. Mom can also customize her phone layout the way she wants thanks to HTC Freestyle.
Accessories that matter:
Moto 360 2nd Gen: Mom can keep up with her work, social, family life at a glance of the wrist. And with stylish design options like Rose Gold with Blush Leather and Silver Stainless Steel, she'll love using the wrist gestures to check notifications. Who knew checking phone notifications could be so fashionable. And to make this smartwatch even sweeter, get $50 off any Moto 360 2nd Gen or Moto 360 Sport smartwatch in May.
kate spade New York Saffiano Wristlet: Mom needs a place to keep her phone and things safe. The travel-friendly wristlet includes dedicated storage for her phone and card slots for cash, credit cards and ID. And it's designed with premium Saffiano vegan leather and gold detailing.
Fit mom
Fit mom's sneakers and gym bag are her prized possessions (after her family, duh). The technology around her needs to match that lifestyle and help keep track of goals.
The Galaxy S7 includes features like S-Health to act as mom's personal fitness coach to set targets, track everyday activities, and reach new milestones. It can also help track a busy mom's water intake so she's always hydrated and ready for the next workout. Additionally, the smartphone is water resistant in up to 5 feet of water for up to 30 minutes, meaning a spilled water bottle won't raise her heartrate.
Accessories that matter:
Garmin vivosmart HR: This smart wearable learns mom's activity levels to auto adjust a daily step goal. As she reaches those goals it will adjust again, keeping her on track with her goals. She can also store, analyze, and share all her fitness activities and also view ready-made reports to see her data and progress.
LG TONE PRO: Mom's always help us get out of tangled situations; give her a headset that doesn't require untangling. The LG TONE PRO is a Bluetooth headset that is light and comfortable to wear around the neck. And with up to 10.5 hours of music playback, the headset battery burns slowly so mom can burn her workout without worry. In May, get extra savings with the LG TONE PRO priced at just $59.99 (normally $69.99).
For more information on these and other great gifts for mom, check our Verizon's promos or visit your local Verizon Wireless store.
Albert Aydin is a Verizon Wireless analyst for Corporate Communications focusing on the latest and greatest wireless devices. He writes about smartphones, tablets, mobile hotspots and all the cool things you can do using 4G LTE. He also writes about those upcoming devices en Español. He was a Verizon Wireless summer intern throughout his college years before joining the team full time in 2010.