Verizon HopeLine Honors 2 Unique Domestic Violence Support Programs in Ohio & Pennsylvania
Verizon HopeLine Honors 2 Unique Domestic Violence Support Programs in Ohio & Pennsylvania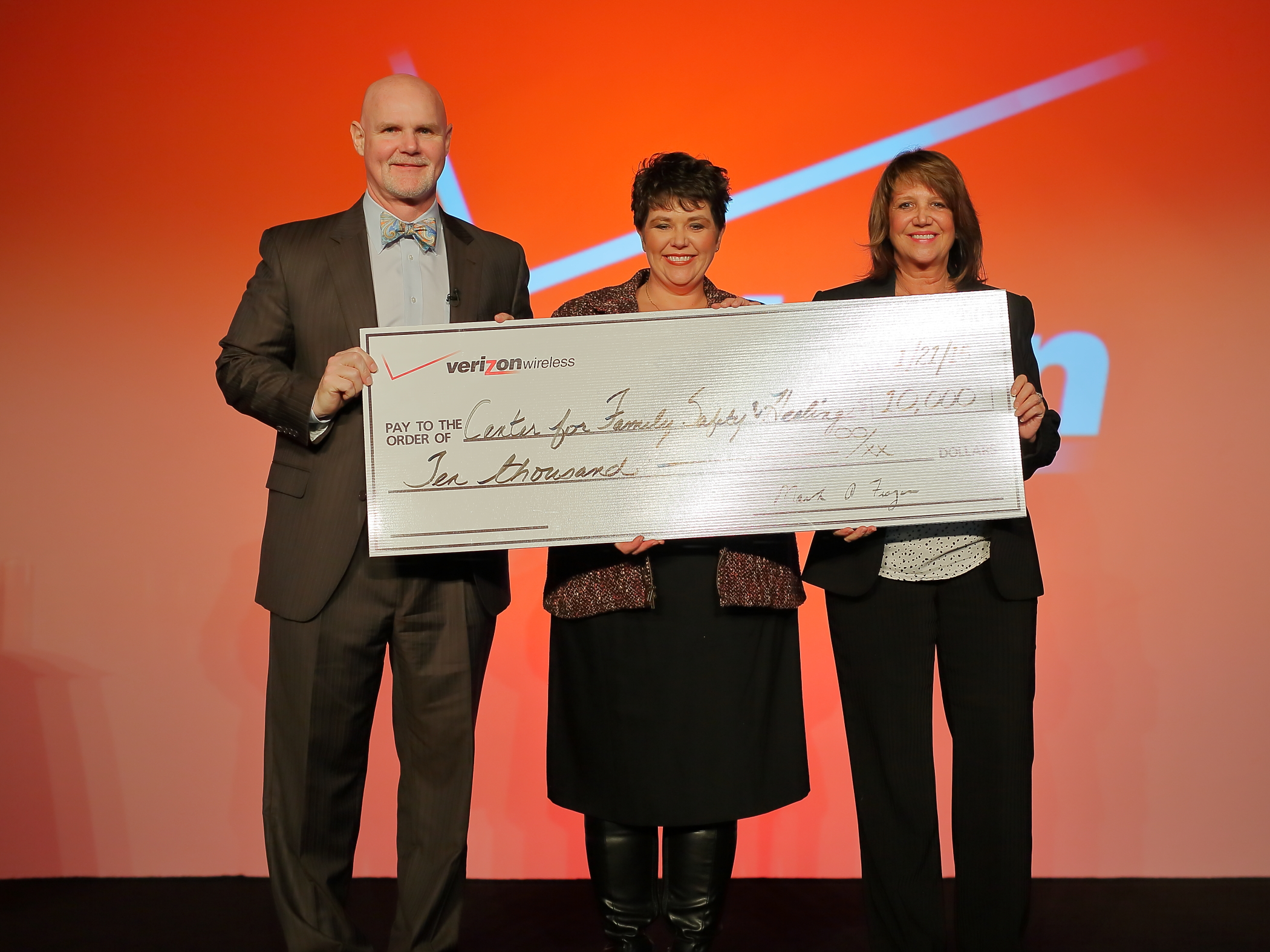 Last week, we recognized the efforts of two domestic violence organizations in the Ohio/Pennsylvania/West Virginia Region with donations for a couple of very unique programs.
Verizon Wireless donated $10,000 to the Alle-Kiski HOPE Center to benefit its Sheltering Animals and Families Together (SAF-T) program and another $10,000 to the Center for Family Safety and Healing for its "Where's the Line" program.
As one of only three domestic violence organizations in Pennsylvania offering a shelter for pets of domestic violence victims, Alle-Kiski is working to change the way we understand and respond to the relationship between pets and domestic violence.
48% of domestic violence victims delay leaving an abusive partner out of concern that their abuser will injure or kill the family pet after they leave. Sadly, these concerns are not unfounded. 71% of DV victims in shelters report that their pets have been threatened, harmed or killed by their abusers as a form of control or coercion to stay in the relationship.
These statistics prove there is a need to offer safe environments to victims and their pets who are seeking shelter from a domestic violence situation.
The Center for Family Safety and Healing, located in Columbus, has developed an unprecedented campaign designed to educate bystanders about abuse and what they can do about it.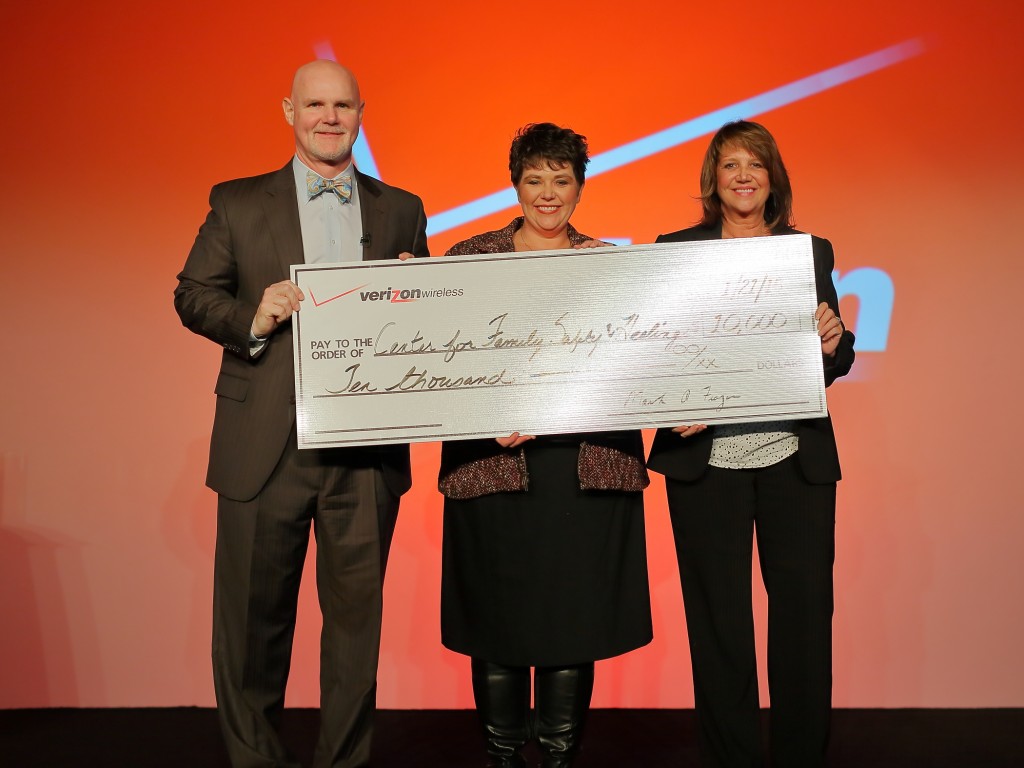 Left to right: Mark Frazier, Verizon OH/PA/WV region president; Sheryl Clinger, director of advocacy, policy and community engagement with the Center for Family Safety and Healing; Laura Merritt, Verizon OH/PA/WV PR manager.
A recent Columbus Dispatch story quoted center director Karen Days: "Bystanders say that they are not getting involved not because they don't care, but because they don't know what to do... They also believe, 'It's none of my business,' " she said. "What we're trying to help people understand is that it's everyone's business."
The "Where's the Line?" initiative will employ public service announcements, billboards and social media efforts to promote ways to report suspected abuse anonymously—by phone, text and instant messaging.
Last year, through HopeLine from Verizon, along with the Verizon Foundation, awarded nearly $600,000 in cash grants to domestic violence organizations in Ohio, Pennsylvania and West Virginia. Last week's donations underscore our company's continued commitment to domestic violence prevention and education across the region and nationwide.
For more Verizon Wireless news, subscribe via RSS feeds in the right rail.