Verizon Hosts Statewide Black History Month Celebration in Maryland With Free Open House on Feb. 28 at the Reginald F. Lewis Museum
Verizon Hosts Statewide Black History Month Celebration in Maryland With Free Open House on Feb. 28 at the Reginald F. Lewis Museum
Government and Community Leaders to Join Day's Festivities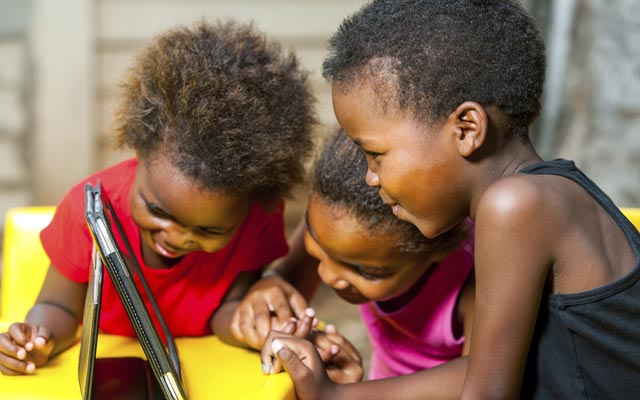 BALTIMORE – Verizon will host its 6th annual Black History Month open house for guests of all ages at the Reginald F. Lewis Museum in downtown Baltimore on Saturday (Feb. 28). The event is free and open to the public.
The museum, which is celebrating its 10th anniversary, is a leading resource for information and inspiration about the lives of African-American Marylanders – from the state's earliest history to the present and future.  During the open house, visitors can explore the museum, visit vendor tables and participate in a full day of activities. There will be food, door prizes, historical presentations, and arts and crafts, along with educational gifts for the first 200 children. Guests also will have an opportunity to win tablets during Verizon's special program from noon to 1 p.m. The program will include entertainment, speakers and a special recognition of community leaders, innovators and essay contest winners.
WHEN: Saturday, Feb. 28, from 10 a.m. to 5 p.m.
Noon – Special program recognizing key Marylanders/innovators and black history month essay contest winners from various Maryland schools
PARTICIPANTS INCLUDE:
Benjamin L. Cardin, U.S. Senator from Maryland
Catherine E. Pugh, president of the National Black Caucus of State Legislators & majority leader, District 40, Baltimore City
Barbara A. Robinson, state delegate, District 40, Baltimore City
Isiah "Ike" Leggett, Montgomery County executive
Bruce Adams, director of Montgomery County's Office of Community Partnerships   
Gerald Stansbury, president of the Maryland State Conference NAACP
Bishop Douglas I. Miles, co-chair of Baltimore United in Leadership Development
J. Howard Henderson, president and CEO, Greater Baltimore Urban League    
Anthony A. Lewis, Verizon's mid-Atlantic region vice president of government affairs
A. Skipp Sanders, executive director of the Reginald F. Lewis Museum
2015 HONOREES INCLUDE:
Joy Bramble, owner/publisher of The Baltimore Times
Vince Canales, president of the Maryland Fraternal Order of Police
Wanda Draper, director of programming/public affairs, WBAL-TV 11
Solomon Graham, founder of Quality Biological Incorporated
Rev. Dr. Cleveland Mason II, president of the United Baptist Missionary Convention
Glenard S. Middleton, Sr., executive director of Maryland Council 67 and president of Maryland Public Employees, Local 44
Wannetta Thompson, executive director of GVCA Outreach, Inc.
Rev. Dr. Jonathan Weaver, founder of The Collective Empowerment Group
Dr. David Wilson, president of Morgan State University
Janice Wilson, president of the Charles County Branch NAACP
WHERE: Reginald F. Lewis Museum of Maryland African American History & Culture
830 East Pratt St., 443-263-1800