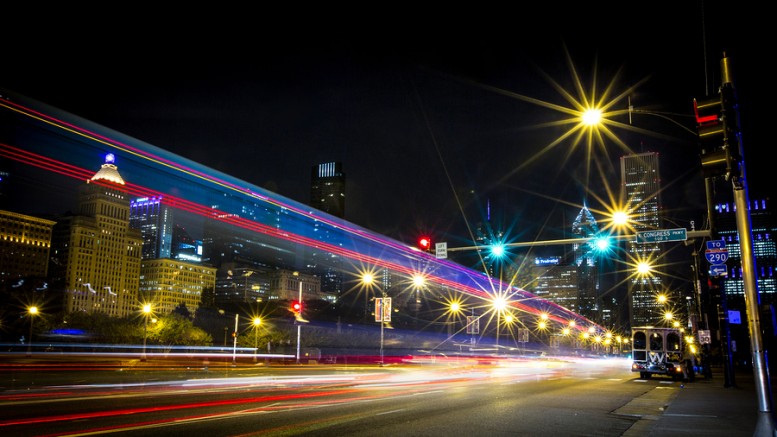 Recently, Verizon announced its global strategy to simplify the Internet of Things (IoT) and accelerate market adoption. Today, Verizon is introducing one of the many end-to-end solutions in that ecosystem, the Verizon Intelligent Traffic Management Service, a new IoT platform service for smart cities that will transform how public agencies utilize data to improve traffic flow , which is especially important during this holiday travel season.
According to the Texas A&M Transportation Institute, more than 3 billion gallons of fuel are wasted annually and the general population endures nearly 7 billion extra hours of drive time due to traffic congestion. By 2020, annual delay per commuter is estimated to grow from 42 hours to 47 hours, total delay nationwide from 6.9 billion hours to 8.3 billion hours, and the total cost of congestion from $160 billion to $192 billion.
Intelligent Traffic Management from Verizon can help agencies change these statistics. Traditionally, traffic data is collected manually or studies are performed during a specific window of time, which can lead to inaccurate information over time. Intelligent Traffic Management uses embedded sensors and hardware installed at intersections and other access points to gather performance data in real time, helping public transportation agencies understand their underperforming corridors and improve throughput in a precise, quantifiable manner. The solution provides high-resolution, 24/7 data for signal optimization, congestion mitigation and performance reporting, providing up-to-date information for traffic optimization.  
Why High-Resolution Traffic Data Matters
According to the 2015 Urban Mobility Scorecard, up to 84% of all delay of vehicle traffic is due to congestion on signalized arterials, most of which have not been outfitted with data collection capabilities. "Historically, municipalities have had to invest in periodic data collection efforts that only provide a snapshot of traffic conditions that may not necessarily tell the whole story," said Dan Feldman, director of business development for Smart Cities, IoT Connected Solutions at Verizon.
"City planners now realize that they need high-resolution, 24/7 data, to optimize traffic conditions in order to reduce fuel consumption, decrease delay for drivers, and lower greenhouse gas emissions. These benefits translate to a better experience for businesses and residents in major metropolitan areas as well as those near schools and in close proximity to large venues and sports arenas where congestion tends to rise." Verizon's Intelligent Traffic Management Service is available as a software as a service (SaaS) model, which alleviates the complexities, time and cost for agencies that typically procure and maintain their own solution. As a result, agencies don't have to settle for inadequate data or maintain heterogeneous solutions from multiple providers. Verizon is teaming with Sensys Networks to deliver Intelligent Traffic Management and will use their SNAPS software as the basis of the new Service, which is now available in the U.S.
To learn more about Verizon's IoT strategy and offerings visit: http://www.verizonenterprise.com/products/m2m.