Verizon to launch RED HYDROGEN One – the world's first holographic smartphone – on November 2
Media contact(s)
George Koroneos
201-787-6165
Full Transparency
Our editorial transparency tool uses blockchain technology to permanently log all changes made to official releases after publication.
More of our content is being permanently logged via blockchain technology starting [10.23.2020].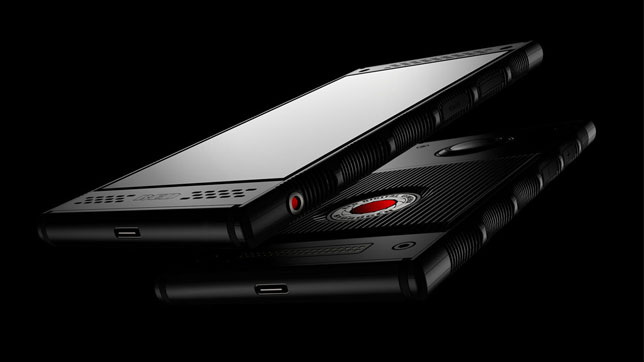 Calling all content creators, entertainment and technology fans and anyone with a passion for what's next. Verizon will soon be home to RED HYDROGEN One, a revolutionary new smartphone that will change the way you capture video and immerse yourself in mobile entertainment. RED HYDROGEN One will be available on November 2 for $53.95 a month for 24 months on Verizon device payment (0% APR; $1,295 retail price).
"RED HYDROGEN One was designed with cutting-edge technology that simply can't be described -- you have to hold it in your hands and experience it yourself to understand why this is such a mobile game changer," said Brian Higgins, vice president, device and consumer product marketing, Verizon. "A phone like this deserves the best network in the country, which is why we can't wait to bring it to Verizon customers later this year."
HYDROGEN One is the world's first holographic phone with 4-View technology; think 3D, but way better and without the glasses. Pair HYDROGEN One with a Verizon unlimited plan and take full advantage of RED's groundbreaking holographic media display and multidimensional surround sound for the ultimate streaming experience.
The 5.7-inch holographic media machine features an industrial yet polished design with a powerful pogo pin system that allows you to add stackable modules to your phone for added functionality. It's a revolutionary phone designed for digital creativity, from cinema to music to photography to art.
Combine RED's 4-View technology with Verizon's fast and reliable 4G network and it becomes the best choice for content creators. Sharing and watching 4-View content is simply better on the best streaming network. Your friends will be blown away when you show them the holographic video or picture you shot.
RED will also launch the HYDROGEN network, an exclusive collection of channels with 4-View content. The HYDROGEN Network will feature 4-View videos of films and content by award-winning directors and producers, alongside independent content creators. In addition, RED is unveiling Leia Loft, an app store that will feature 4-View cutting edge games and apps created by top developers.
HYDROGEN One on the best unlimited network.
Your RED HYDROGEN One needs an unlimited network that can keep up with all the 4-View content you create and share. With Above Unlimited, you get 75 GB of premium 4G LTE data along with HD video streaming, 20 GB of 4G LTE mobile hotspot, 500 GB of Verizon Cloud storage, all for $60/line per month for four lines when you enroll in Auto Pay. And if you don't need all of that, you can still mix and match three great unlimited plans – Go Unlimited, Beyond Unlimited and Above Unlimited – on your account to meet each of your family members' needs.
RED HYDROGEN One will be available on Verizon in Black and Shadow. Get your HYDROGEN One starting November 2 for $53.95 per month for 24 months (0% APR; $1,295 retail price).