Verizon LG G Pad: Essential Technology For Sports Media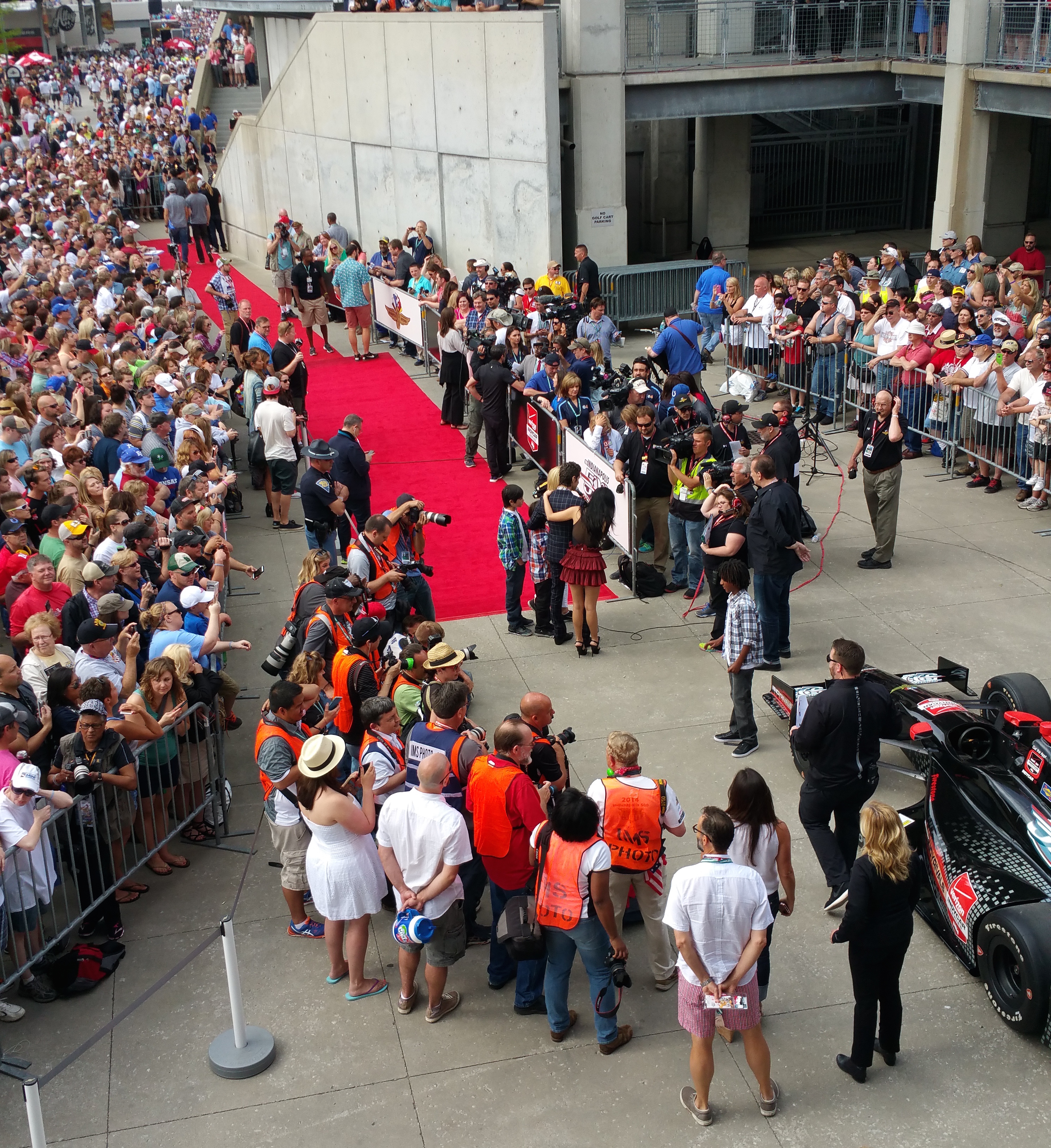 This is a guest post from Chris Jenkins, a writer and editor at Marquette University in Milwaukee. Formerly a national sportswriter, Chris still occasionally works as a freelance sportswriter.
When does a device go from helpful to essential? I'm not quite sure myself, but the Verizon LG G Pad X8.3 is coming pretty close these days.
As a freelance sports writer who occasionally contributes to USA TODAY Sports' coverage of the Verizon IndyCar Series, one of my assignments this year has been to conduct regular Q and A telephone interviews with drivers throughout the season -- usually on weeknights, to avoid conflicting with my "real" job in the office of marketing and communication at Marquette University.
Early on in the process, editors determined that they'd like me to begin recording audio of some interviews to turn them into podcasts, reflecting media consumers' ever-evolving tastes for content beyond the written word.
Cool idea. But how?
With all the technology out there on the market, you might think it would be easy to find a way to record both ends of a phone conversation. It isn't. So I started with the basics and worked my way up, with the LG G Pad helping in several different aspects along the way.
My first attempts were primitive, relatively speaking: I'd call a driver on my cell phone, put him or her on speaker and record with the LG G Pad, then send the audio file to USA TODAY Sports' offices. (Cool feature alert: the G Pad syncs directly and seamlessly with your Google Drive.)
That worked OK, but there are limitations to the sound quality you can get through a speakerphone. So editors convinced me to begin using Skype instead, while using an app specifically designed to record audio of Skype-based calls.
Even when using Skype on my laptop, the LG G Pad came in handy. Last week, I was scheduled to interview driver Sage Karam – but I was on a family vacation, without access to a steady wireless connection. Here, the G Pad's remarkable hotspot capability came in handy, keeping my laptop's Skype connection up and running without a hitch.
But how would the LG G Pad handle recording an in-person interview? Like a champ. This week's upcoming interview is a sit-down with driver James Hinchcliffe, who is recovering from a life-threatening accident he sustained during practice for the Indianapolis 500 in May. The interview was conducted in person before Sunday's IndyCar race at the Milwaukee Mile; look for it on the USA TODAY Sports website this week.
And that's not the only way the LG G Pad came in handy at the racetrack over the weekend. Wireless coverage (worth noting: non-Verizon) provided in the racetrack's media center was spotty at best, and not working at all at times, with a wide variety of reporters and photographers trying to use relatively limited bandwidth. Hello again, G Pad hotspot. While other reporters were swearing at their computers – yes, literally -- I was filing my stories.
In short, the IndyCar season goes through the end of August. I'm going to use the LG G Pad every week!
For more Verizon Wireless news, subscribe via RSS feeds in the right rail.