Verizon Means Business: Upgrades FiOS Small-Business Customers' Upload Speeds at No Cost
Full Transparency
Our editorial transparency tool uses blockchain technology to permanently log all changes made to official releases after publication.
More of our content is being permanently logged via blockchain technology starting [10.23.2020].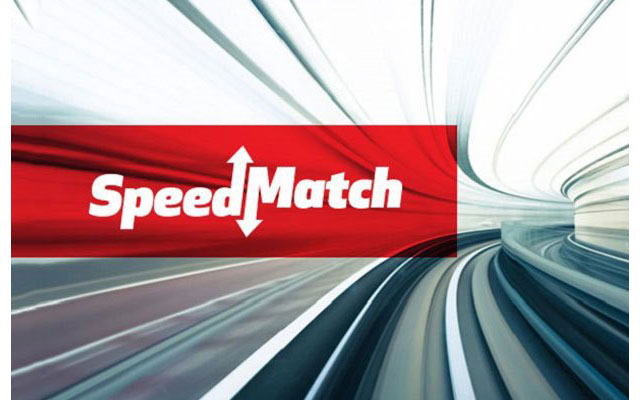 NEW YORK – The livelihood of many businesses depends on a fast, reliable Internet connection to perform myriad tasks ranging from sharing with prospective homebuyers an HD-quality video of a home for sale to emailing large files quickly to meet customers' deadlines. Starting today (Sept. 22), existing and new Verizon FiOS Internet small-business customers will begin to receive SpeedMatch, which provides matching upload and download speeds, making it easier, faster and more productive to conduct business.
"A fast, reliable Internet connection is the foundation for what we do," said Daniel Meehan, CEO and founder of PadSquad, a New York City-based company that provides Web publishers with a mobile-friendly platform, and national brand advertisers with a way to reach tablet and smartphone audiences. "Our team relies heavily on our Internet connection to create and update code, build new websites, back up data and collaborate in real time with customers.
"FiOS is our reliable foundation, and we're eager to experience the increased upload speed and bandwidth that SpeedMatch will bring," said Meehan.   
The SpeedMatch upgrade will be free to nearly all eligible current customers. For example, a customer who today is using 50 megabits per second download and 25 Mbps upload would be automatically upgraded to 50 Mbps download and upload at no additional cost.
Faster upload speeds help increase productivity, according to Mary Yarbrough, vice president of mass business marketing for Verizon. SpeedMatch offers a more consistent Internet experience, with solid service reliability at all hours for common applications such as:
Video conferencing via FaceTime, GoToMeeting or other apps.
Sending large files or backing up customer data by uploading them to the cloud.
Uploading or sharing a promotional or training video.
Sharing files on company websites, or on social media marketing like Facebook, Pinterest, and Instagram.
Streaming live events online.
Video monitoring for security.
Offering Wi-Fi for customers at their locations.
"We all know that time is money, and when a small business can conduct business more easily and efficiently, it can focus on running its business and serving its customers," Yarborough said. "At Verizon, we are always looking for ways to help our customers be business-ready by adding value that helps their business grow and flourish."
Verizon is ranked "Highest in Customer Satisfaction with Very Small Business Wireline Service" in the J.D. Power "J.D. Power 2014 U.S. Business Wireline Satisfaction Study"sm. The company was ranked highest for overall satisfaction, which includes the following factors: performance and reliability, customer service, communications, sales reps, cost of service and billing.
Upload Activity Expected to Double by 2016
The level of upload activity on the FiOS network is expected to double by late 2016 and to continue to grow from there, according to Verizon's projections. (View a comparison of common download and upload activities showing performance times with the new speeds.)
In addition, with the Internet of Things fast becoming a reality for small businesses, equal download and upload speeds will be essential for operations.
The new FiOS Internet for Business upload speeds can save precious time, particularly when sending large files. For instance, sending a medical image such as a MRI, which is typically 100 megabytes in size, takes 53.33 seconds using an Internet upload speed of 15 Mbps. However, at 50 Mbps, that same file can be sent in 16 seconds; at 150 Mbps, it can be sent in just 5.33 seconds.
How Will Small Business Customers Get the Free Upgrade?
Small-business customers do not need to do anything to receive SpeedMatch, which will be phased in over the next few weeks. When the upgrade is completed, more than 95 percent of existing FiOS Internet residential and small-business customers will enjoy equalized download and upload speeds.
For information on the latest bundles of FiOS Internet, voice and video services for small businesses, visit the Verizon Small Business Center at www.verizon.com/smallbusiness. In addition, Verizon offers small businesses many cloud-based or online services such as security solutions, plus an easy do-it-yourself website design application. Verizon also offers the Small Biz Rewards program, which provides members with access to exclusive discounts on supplies, shipping and more.
Verizon received the highest numerical score among very small business wireline providers in the proprietary J.D. Power 2014 Business Wireline Satisfaction StudySM. Study based on responses from 4,220 business wireline customers measuring 9 providers and measures satisfaction among wireline service decision-makers with very small businesses.  Proprietary study results are based on experiences and perceptions of consumers surveyed in April-June 2014. Your experiences may vary. Visit jdpower.com.