My Network Saved Me When...How the Verizon Network Came to the Rescue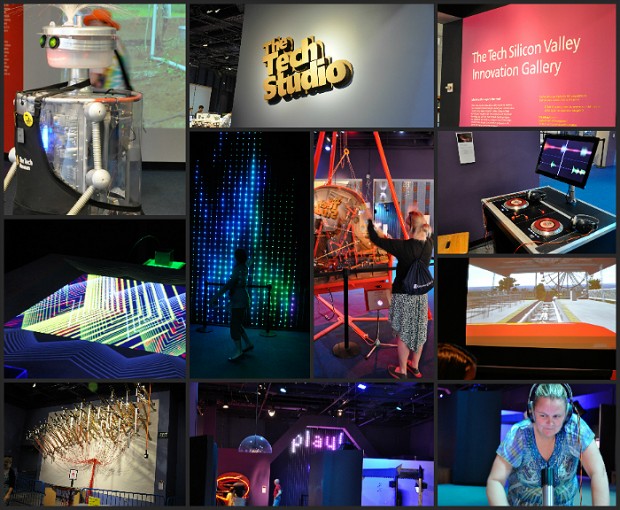 When you're out and about—no matter if it's in a highly populated city or a small, rural village—you rely on a strong, dependable wireless network, right? As America's largest and most reliable 4G LTE network, you can count on Verizon Wireless to be there for you, no matter what might happen!
We asked some of our blogger friends to share a time when Verizon's network was there for them. Here are their stories:
ILLINOIS
"As an outdoor writer and photographer, I spend a great deal of time in semi-remote areas, places where other carriers simply do not provide service. Verizon's network never lets me down in the field. On more than one occasion when in the Shawnee National Forest or on any of the number of rivers in southern Illinois, I would be the only one in the group with phone service thanks to Verizon's outstanding coverage area. This is especially important when I'm participating in activities, such as nighttime fishing tournaments on the Ohio River or Kaskaskia River – it allows us to stay in touch with tournament officials during periods of storms and dangerous weather. Additionally, the service keeps us in tune with changing weather conditions when other carriers simply have no signal. Verizon keeps me safe in the field!"
– Gretchen Steele, Heartland Outdoors
INDIANA
"My Verizon save happened at a nursing home where my father resides. If you're familiar with medical facilities, they're usually built with "F5-grade" walls and cell signals always tend to suffer tremendously. On a day not too long ago, I arrived at the nursing home for a visit only to find my father sitting on his couch and not doing too well. In fact, he was suffering from a heart attack! His nursing station was a good 1,000 feet away, and he needed immediate attention. My Verizon phone worked, so I was able to contact the station to get my dad the attention he needed within minutes. Today, I never rely on any other network besides "Big Red."
– David Novak, Gadget Guy
"At a trade show last fall, everyone was having a hard time with WiFi. But we had our Verizon MiFi and had no problems. Other people lost out on sales, but we didn't."
– Jennifer Wiese, BeeFree gluten free bakery
KANSAS
"Verizon's network saved me when I inherited a farm in a remote area. I've tested the networks of both Sprint and AT&T, but I continue to use Verizon because no other major carrier offers the quality of reception in my area. I also travel a lot. When I'm working remotely, the speed of Verizon's 4G LTE network saves me from having to use insecure hotel wireless networks."
– Aaron Traffas, Medicine Lodge, Kansas auctioneer, farmer and tech enthusiast behind aarontraffas.com and auctioneertech.com
"Since I am traveling to places like Benton, Great Bend, Hays, Hutchinson and more, it's good to know I can trust my mobile device will work when I need it. There was a time when I was having issues getting my plane to start in Western Kansas, and I was able to call for help to eventually get it going. Thank goodness for Verizon's 4G LTE network throughout the state of Kansas!"
– Tiffany Brown, pilot
KENTUCKY
"Verizon has saved me time and time again. When my wife was in the hospital, I had service the entire time. The doctors could send stuff to my tablet, instead of me having to track them down. I could also notify our family to let them know how things were going because of Verizon's network being so reliable inside the hospital. People on other networks couldn't get a signal. When I was traveling on vacation, trying to find where we were or to find a specific restaurant, Verizon's network was there … from Kentucky to New York. And when our plane got delayed, we had the Verizon network and the capability to get going again. Verizon's network is all over the country, and it's saved my bacon more times than I can count."
– Greg Dunker, WKYX-FM
"At a recent game, I was texting some co-workers during the first half. I'm not used to being able to text, email or tweet while I'm inside the Yum! Center in Louisville. For the past couple years, I would walk into the Yum! Center and be eliminated from communicating to the outside world. But then I switched to Verizon, and now my text messages are being sent, my emails are going through and I can tweet live from the game, which is a blessing. One of the best decisions in my life was to switch to Verizon Wireless."
– Dugan Ryan, The Sports Buzz 1450
"Verizon is second to none when it comes to network. Their superior networks gives me fantastic service in Paducah – it always comes through in a pinch. We've been lost in the middle of nowhere and need a strong network to access our GPS. Since I have Verizon, I've never had that problem – I always get service."
– Billy Brunck, Electric 96.9-FM

MICHIGAN
"When I went to San Jose in August 2014, Verizon sent me the Note 3 (still my favorite), and of all the places that I needed a signal, I was the only blogger with one – in Silicon Valley! It was amazing! It was in the basement level of the Tech Museum of Innovation. No other blogger could upload their photos and videos from there and I was able to do so instantly. It was so cool."
– Candace Reid, Serendipity Mommy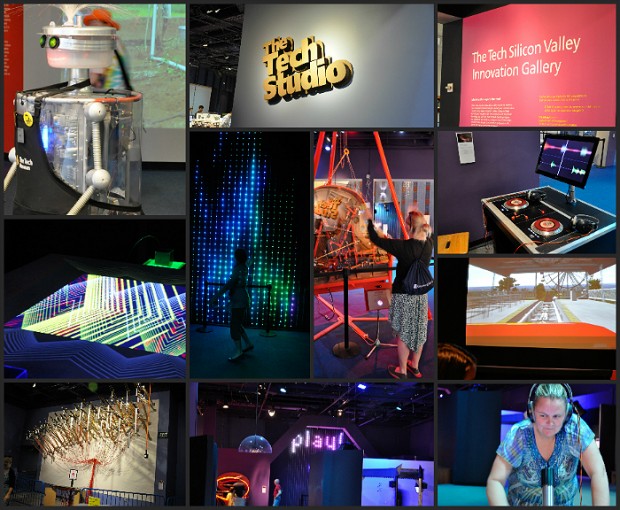 "Bloggers use their phones constantly. We are always posting to Twitter, Instagram and Facebook and answering our emails on the go. It's important to have a good connection. In September, I traveled all over Ohio with a group of bloggers on a press tour. I was the only one with Verizon service. There were points during our trip when there were no towns, just hills. I started to wonder if cell phone towers even existed in that wilderness! I was the only one who had service. I was able to turn on WiFi sharing to let the other bloggers in my car share my connection. This is just one of the many reasons I love Verizon."
– Kerri Hale, Momma of 4 Cutiez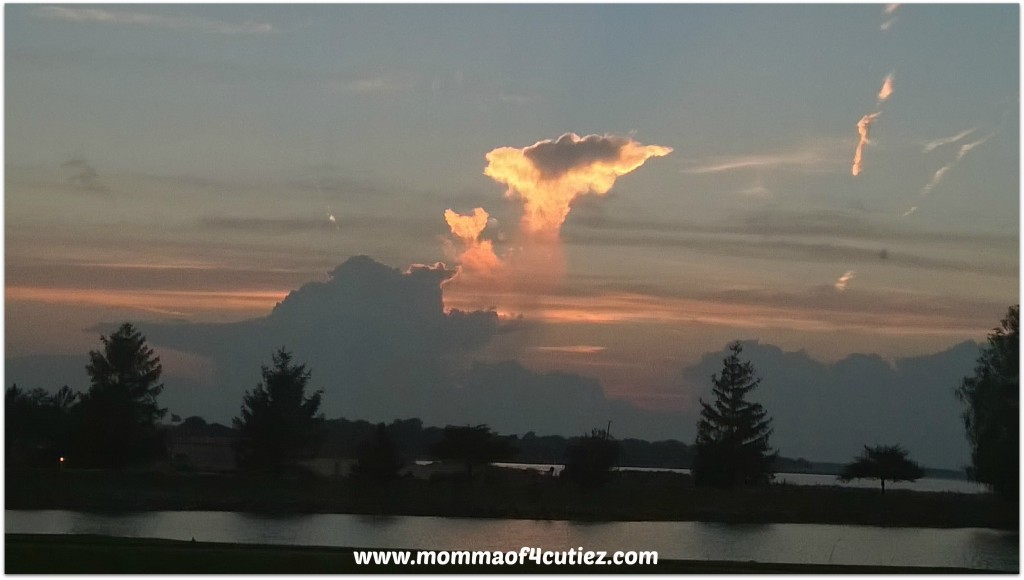 MINNESOTA
"I was out fishing once and my boat broke down on the lake. I didn't expect to get service out there as the lake was fairly off the grid, but I was able to get a call out on the Verizon network, allowing me to get back in one piece. While the situation wasn't really life-threatening, it certainly saved me a whole lot of trouble!"
– Phil Seibel, Brainerd Dispatch
[VIDEO] "When I planned this 47 mile walk, I did so knowing my only true connection to the 21st Century would be through my HTC Droid Incredible 4G LTE from Verizon Wireless. I planned on uploading pictures and videos directly to Facebook as I walked so people could have an accurate idea of where I was and how the trip was going. To my surprise, I had amazing coverage throughout my journey and can't think of a single instance when one of my pictures didn't upload. I can't tell you how many times I heard my phone say "Droid" … and once I heard that, I knew someone had commented on one of my posts. That sound was a welcome tune, especially when I hadn't talked to anyone in a few hours! My Verizon phone was VITAL to the success of this journey."
– Reece Almendinger, Gammelgarden FIRST intern
MISSOURI
"I travel a lot and Verizon's network always kept me connected with 4G LTE. When I was reviewing the Verizon Sony Xperia Z2 tablet, I flew to Baltimore and then drove to Atlantic City with it, and was able to stream music from Pandora during the entire trip. Bluetooth allowed me to connect my device with my rental car so the music came out of the stereo speakers."
– Danyelle Little, The Cubicle Chick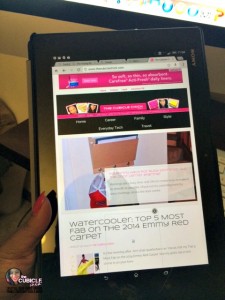 "I love that the Verizon network allows me to work on the go. One of the best things I've found is being able to share files, photos, videos and more while I'm away from home!"
– Heidi Gray, Save More Spend Less
"Verizon saved me when I was working on a deadline, but wasn't home to get it done. Keeping me connected when I'm away from home ensures my work will get done on time, every time."
– Stefanie Cornwall, Making of a Mom
OHIO
"Over the summer, I was covering the Verizon IndyCar Series race at the Mid-Ohio Sports Car Course. The trackside media center had an issue with their WiFi connection for a portion of the day. I was unable to connect to WiFi, but was using an HTC One M8 at the time, and by switching on the mobile hotspot option, I was able to connect my laptop to the Verizon 4G LTE network and post my articles in a timely fashion. This kind of reliability is the exact reason why I opt to use Verizon Wireless for my personal and work needs – it's dependable to a fault, even in a small town in the middle of my home-state of Ohio, a good hour from the closest metropolitan area."
– Shay Hazen, MTAF Wheels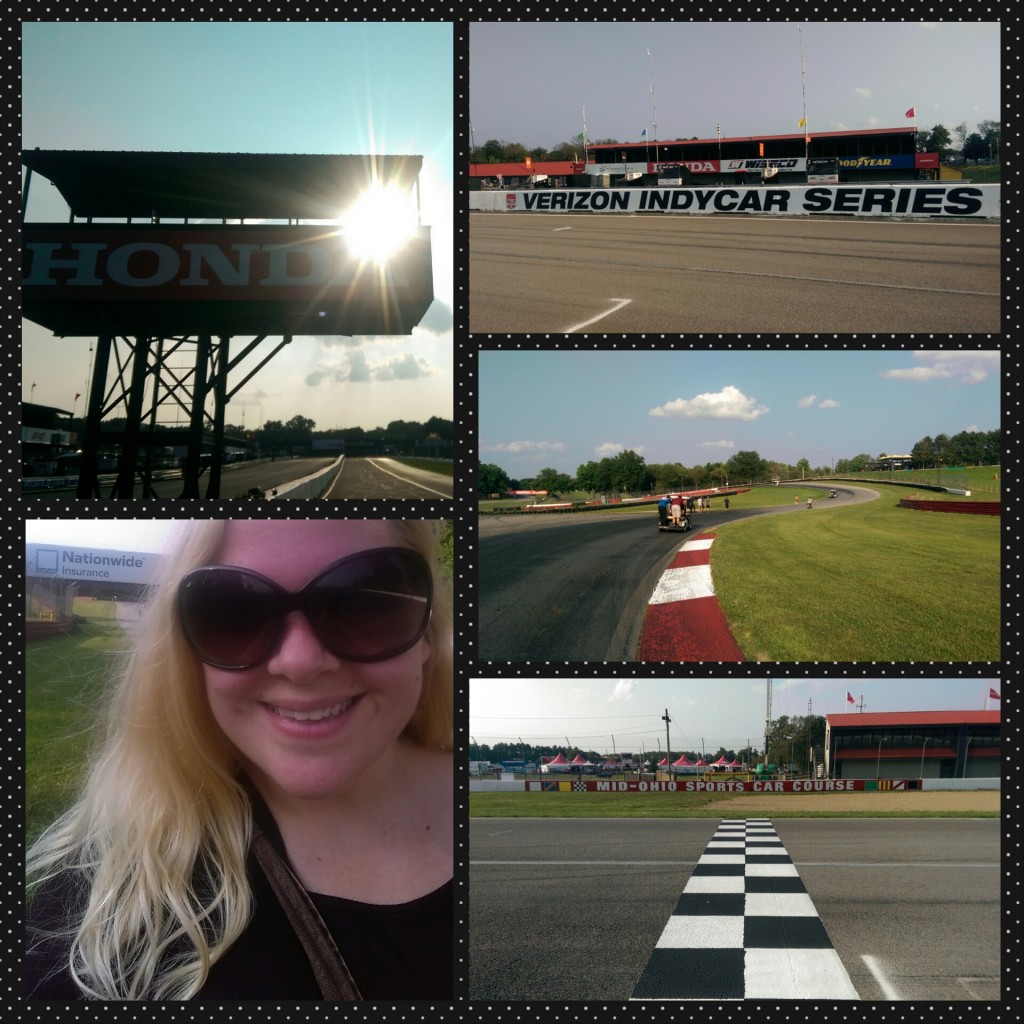 WEST VIRGINIA
"The Capital Classic in Charleston, WV is the annual rivalry meeting of Marshall and West Virginia University in men's basketball. It's also a black hole for Internet if you are on press row. The WiFi network provided to the media is spotty at best. This year, I was able to connect to the Internet without any problems because of the Verizon Jetpack I packed with me, which was impressive. I'm courtside in the bowels of an old arena with 10,000 people sucking up every cell and data signal possible, and my laptop was able to stay connected without any problems. It's nice to know that I'm able to bring my own Internet and depend on it to work, every time."
– Paul Swann, program director, Super Talk 94.1 FM and AM930 in Huntington, WV
WISCONSIN
"There are so many instances where the Verizon network has been there for our businesses. When AJ Bombers needed to provide a hotspot for our social media-savvy guests at Summerfest to check in and share photos, Verizon was there. When we opened a new location in Madison and our in-house wireless network just didn't give us the speed we needed, Verizon was there. When I was personally on the road scouting locations for new restaurant markets, Verizon's robust LTE network was there in the form of a 'laptop stick.'"
– Joe Sorge, Hospitality Democracy
Thanks to everyone for sharing their experiences! Has Verizon helped YOU when you were in a bind? We'd love to hear about it – leave a comment below!
For more Verizon Wireless news, subscribe via RSS feeds in the right rail.