Verizon Partner Program: Connecting Innovation & Experts in Pittsburgh
It's predicted that 50 billion items will be connected on the Web by 2020, compared to 5.4 billion today. This rapid growth for Internet of Things (IoT) products and solutions means an increased need for supported products and solutions.
As a rising technology hub, Pittsburgh was the ideal setting for the Verizon Developer Workshop on October 21. More than 30 attendees from southwestern Pennsylvania, including software programmers, hardware developers and startup CEOs, joined Verizon experts and partners at the Carnegie Science Center's Works Theater to learn about connecting their technology with the Verizon network and taking it to the next level. After a discussion of M2M trends, Verizon experts walked the attendees through the full development cycle, from concept and planning, through prototyping, to testing and production.
Bob Namestka is a local developer with an inventive monitoring solution that requires a strong wireless network for its back end. He heard about the Verizon Developer Workshop at a tech meet-up and knew that this would put him on the right track. "Verizon's reliability and coverage makes it the obvious choice for our network," said Bob. "The biggest values from this workshop are finding out who would be able to support this solution and actually getting to meet them and discuss possibilities."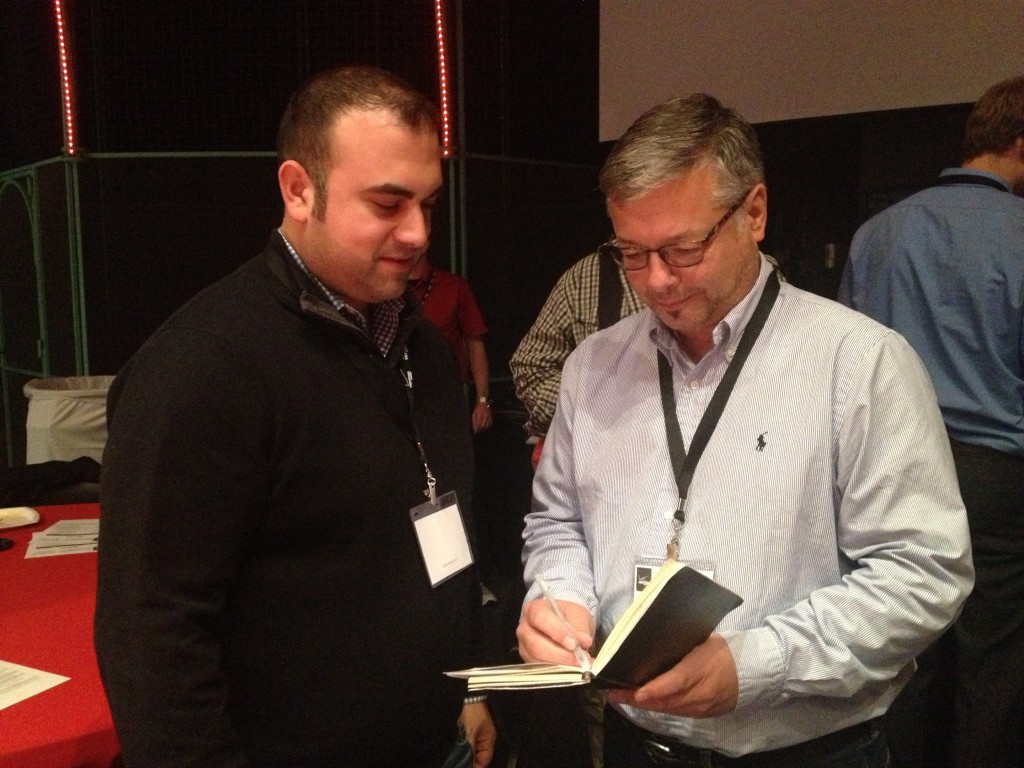 David Zeidan from Verizon talking with local developer Bob Namestka. Workshop attendees also had the opportunity to meet Verizon's current partners and get hands-on experience with a variety of hardware tools. Verizon partners, including Sierra Wireless, Cradlepoint, DH Wireless, Janus Remote Communications, Connected Development, MultiTech, Digi Wireless Design Services and NimbeLink, provided one-on-one answers and advice for developers.
One of the attendees was Nicholas Anthony, founder and CEO of PiMios, a Pennsylvania-based company focused on IoT integration for commercial application. Nick appreciates that Verizon is leading the way and using its resources for future innovation. "Technology has become a very collaborative environment," said Nick. "The collaboration between companies and individuals progresses technology faster than ever. Verizon's network is prime for Internet of Things technology with its strong, already-built infrastructure. They make it cost effective for guys like me to build solutions quickly and find customers."
Check out the Verizon Partner Program website if you're interested in connecting your innovation with the Verizon network.