Verizon Provides Tech & Entertainment at Mini-Marathon in Indianapolis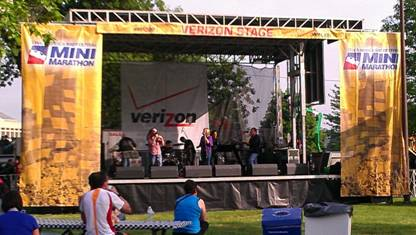 The popular Indianapolis Mini-Marathon teamed up with us to assist runners in finding their scores and times and also to get a little relief at the end of the 13.1 miles at the Verizon stage in Military Park.
The Mini sells out quickly every year, but we also offered customers a chance to win paid entries at its Nora store. The lucky winners/runners were Christina Clark, Steve Snow, Terry Fisher and John Hitchens.
This year marked a record number of participants: 31,129 finishers! That's about 2,000 more than in 2007 and the highest in Mini-Marathon history, according to The Indianapolis Star.
The event kicks off a month of activities leading up to the Indianapolis 500 Race held over Memorial Day weekend. Verizon sponsored the Penske team's IndyCar drivers again this year – Will Power, Helio Castroneves and Ryan Briscoe. All three drivers will appear at the Verizon Wireless Plainfield, IN store on Tuesday, May 22, at 7 p.m.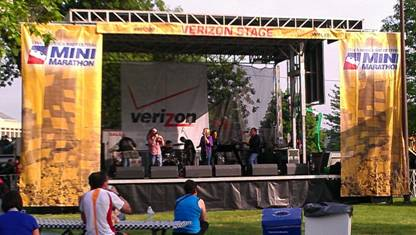 Verizon Wireless stage with bands offers runners some post-race relief at the May Mini-Marathon.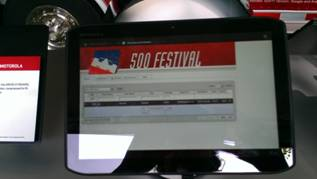 With Verizon's help, runners in the 2012 Mini-Marathon were able to check their scores and standings.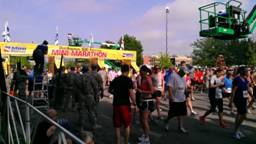 The end of the 2012 Mini-Marathon in Indianapolis.