Verizon Quantum Internet Service to Help Power Lower Manhattan Business Competition
Verizon Quantum Internet Service to Help Power Lower Manhattan Business Competition
Company Partners with 'Take the HELM' to Encourage Startups to Locate in the Area and Be Employment Amplifiers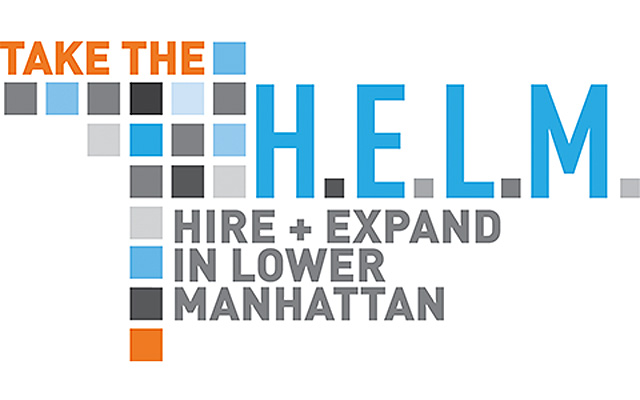 NEW YORK – In its continued commitment to the revitalization and growth of lower Manhattan, Verizon is partnering with Take the HELM, a competition offering more than $1.25 million to innovative companies opening offices in the downtown area. Verizon will provide FiOS Quantum, the company's super-high-speed Internet service, at no charge for one year to the winners in the startup category of the competition. The deadline for entering is Monday (July 15).
Take the HELM (Hire and Expand in Lower Manhattan) is an initiative of the New York City Economic Development Corporation and the Lower Manhattan Development Corporation.  In its second year, this innovative business competition is designed to provide to business startups and entrepreneurs recognition and awards for contributing to the evolution of lower Manhattan as a diverse hub of the creative economy.  Up to four winning competitors will receive cash prizes up to $250,000 to open or expand their office in lower Manhattan, up to four runners-up will receive $50,000, and up to twenty finalists will receive $10,000.      
FiOS Quantum Internet service – which offers downstream speeds of up to 300 megabits per second and upstream speeds of up to 65 Mbps – will help the winning startup companies develop and refine their business models and projects in lower Manhattan.  
"Our main goal through the Take the HELM competition is to highlight and enhance factors in lower Manhattan that will allow companies to grow and thrive," said NYCEDC Executive Director Kyle Kimball.  "Thanks to Verizon, the startup finalists that locate in lower Manhattan will have the added bonus of free FiOS Quantum Internet service.  This generous award, which will better the connectivity of New York City, will be central to helping us achieve our objective."
Angie Klein, Verizon vice president for marketing for the company's Northeast region, said: "While lower Manhattan is often thought in terms of big businesses, the area thrives on the ingenuity, creativity and passion of the entrepreneurial spirit.  The Take the HELM competition provides a perfect platform for our FiOS Quantum Internet service to help these startups to build their business, transfer ideas, collaborate and help keep downtown Manhattan the thriving place it is today.  With a powerful all-fiber backbone network that we have installed in lower Manhattan, we are helping these small-business competitors contribute to the innovation economy of downtown and be best positioned to create, develop and roll out their business."
Said Carl Weisbrod, partner at HR&A Advisors and administrator of Take the HELM: "Having Verizon as a partner in this initiative underscores the attractiveness of lower Manhattan to creative businesses that are dependent upon state-of-the-art, reliable, high-speed telecommunications service.  Verizon has made an extraordinary investment in the area that has provided the district with one of the most advanced communications networks in the world."
Following superstorm Sandy, during which the bulk of lower Manhattan's decades-old copper infrastructure was either washed away or destroyed beyond repair, Verizon installed a fiber-optic infrastructure for the area.  With the new technology serving this critical part of Manhattan, Verizon's residential and business customers are experiencing a more reliable and resilient communications network, with higher and faster broadband capabilities, and one that can handle the continued growth of telecommunications and Internet traffic well into the future.
Small-business owners have told Verizon that the ability to forward their phones to working office space and the ability to access their data remotely is a paramount concern during emergencies or natural disasters.  Customers who had Verizon FiOS coupled with cloud-based Online Backup and Storage were able to retain critical data that could have been lost during superstorm Sandy.
Verizon's FiOS Quantum Internet service, rated No. 1 for speed according to pcmag.com, is delivered over the company's 100 percent fiber-optic network, which connects directly to residences and businesses.  With Verizon's top offering of 300 Mbps, businesses can quickly download documents, watch webinars and live webcasts, participate in videoconferencing, access files from the cloud, and upload files and communicate with clients.  For example, with Verizon's fastest service a business could transfer 10 gigabytes of data in just 4.4 minutes.
Verizon Communications Inc. (NYSE, Nasdaq: VZ), headquartered in New York, is a global leader in delivering broadband and other wireless and wireline communications services to consumer, business, government and wholesale customers.  Verizon Wireless operates America's most reliable wireless network, with nearly 99 million retail connections nationwide.  Verizon also provides converged communications, information and entertainment services over America's most advanced fiber-optic network, and delivers integrated business solutions to customers in more than 150 countries, including all of the Fortune 500.  A Dow 30 company with nearly $116 billion in 2012 revenues, Verizon employs a diverse workforce of 181,900.  For more information, visit about.verizon.com.
####