Verizon Signs Five-Year Agreement With JetBlue for Technology Infrastructure
Verizon Signs Five-Year Agreement With JetBlue for Technology Infrastructure
Leading Airline Leveraging Full Suite of Enterprise Capabilities, Fueling Innovation and Ongoing Growth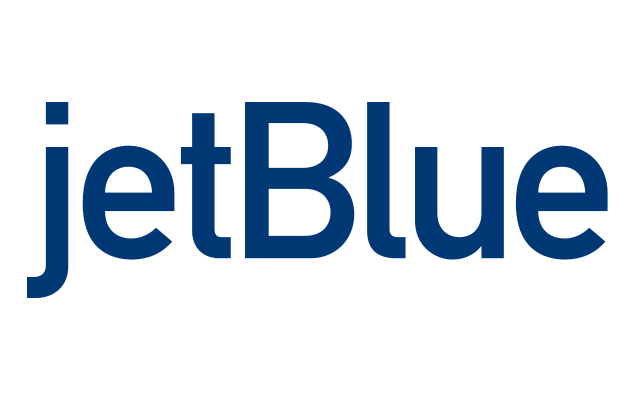 BASKING RIDGE, N.J. – Verizon Enterprise Solutions today announced an expansion of its strategic relationship with JetBlue Airways. As JetBlue's primary technology infrastructure business partner, Verizon has signed a five-year agreement with JetBlue. The new agreement expands Verizon's existing agreement with JetBlue (signed in 2009) in terms of services offered.
Verizon's core technologies – enterprise-class cloud, managed security, advanced communications and mobility networks combined with its professional services – are helping enable JetBlue's ongoing expansion and evolution.
"Our strategic collaboration with Verizon continues to be a major driver in supporting our targets for growth, innovation and leading the industry in delivering a customer experience that is specifically designed for today's 21st century customer," said Eash Sundaram, executive vice president and chief information officer at JetBlue. "Verizon's reliable network coverage and cloud services combined with its leadership in cybersecurity and contact center solutions are unmatched. We look forward to further developing our work with Verizon to help realize our vision of improving satisfaction everywhere that our customers are."
"Our relationship with JetBlue further exemplifies how technology is transforming both aviation and air travel," said John Stratton, executive vice president and president - global enterprise and consumer wireline at Verizon. "We are delighted to not only expand on our strategic relationship with JetBlue but also play a role in JetBlue's ambition to continue evolving the customer experience on the ground, in the air and on the go."
Verizon Enterprise Solutions is a leading provider of advanced IT and communications services to enterprise and governments around the world. Visit Verizon Enterprise Solutions for more information.
JetBlue is New York's Hometown Airline™ and a leading carrier in Boston, Fort Lauderdale/Hollywood, Los Angeles (Long Beach), Orlando and San Juan. JetBlue carries more than 30 million customers a year to 86 cities in the U.S., Caribbean, and Latin America with an average of more than 800 daily flights. New service to Curacao begins in December. With JetBlue, all seats are assigned, all fares are one-way, an overnight stay is never required and the first bag is included with your standard fare (subject to weight and size limits and exceptions for itineraries including flights marketed or operated by other airlines). For more information please visit JetBlue.com.