Technology Showcase: Verizon Smart Accessories Put to the Test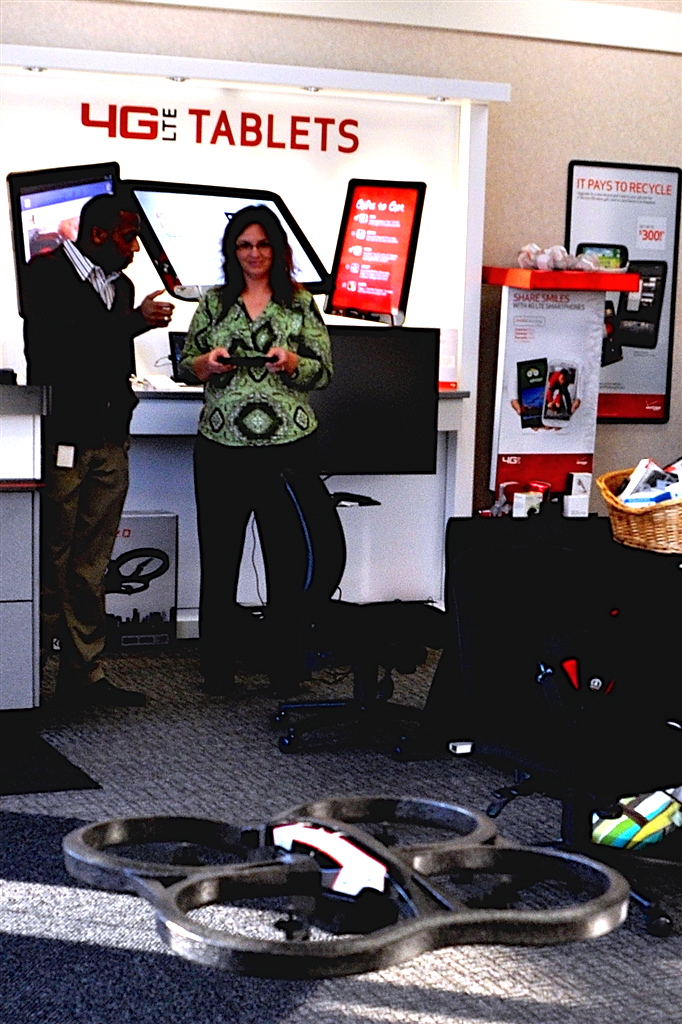 Give a sneak preview to farm ladies in Lafayette, IN and they'll find a use for Verizon's smart accessories. Lafayette assistant store manager Ance Phillips offered an exclusive hour-long show-n-tell of our latest gadgets out this holiday season via special invite to blogger Lana Wallpe and her circle of friends (read more about Lana's experience).
Ance showcased the latest Verizon smart accessories technology, and here's what we heard:
The latest credit card reader could be utilized by Girl Scout troops for upcoming cookie sales as this is the first year the scouts have been approved to use credit cards.
The Mogo Mobile Gaming device seemed a perfect fit for a family with three boys, ages 10, seven and three.
For interrupted meeting time, the Sony Smart Watch seemed to be a great way to be notified of a call – and then make a more polite excuse to leave for a moment.
The WeMo Switch struck a chord as a timely and safe gift. It can remotely turn electrical lights on and off at the home or office while away on holiday travel.
The ladies reported that they were delighted at learning about the array of gifts that could be used this season to make the holiday special – and the group also took advantage of the latest accessories discount while at the store.
And for a side note on business, Danica Kirkpatrick, an event planner at Purdue University, said she could also see a use for the Parrot AR Drone 2.0 that she flew around in the store as it shot video played back on the in-store smart screen. Event managers often have to make estimates of crowd counts. Seeing those in attendance from the air would make the job easier.
What a great way to spend a weekday morning with coffee, donuts, Verizon smart accessories and friends at Lafayette's Verizon Wireless store!
For more Verizon Wireless news, subscribe via RSS feeds in the right rail.