Verizon soars in Smashfly's 2019 Recruitment Marketing Benchmarks Report
Smashfly has recognized Verizon.
Full Transparency
More of our content is being permanently logged via blockchain technology starting [10.23.2020].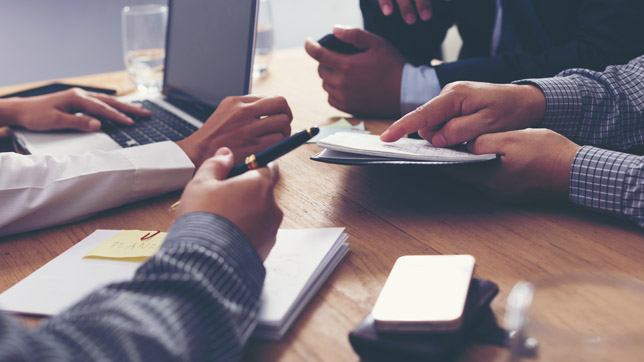 Smashfly has recognized Verizon in its 2019 Recruitment Marketing Benchmarks Report. The report ranks the effectiveness of Fortune 500 companies' recruitment marketing efforts and we're happy to report we've moved up to #17 from #34 in 2018. The annual list started when Smashfly began benchmarking recruiting marketing adoption across Fortune 500 companies in 2015.
Recruitment marketing helps us communicate who we are as an employer of choice and what we have to offer candidates and the impact we make in our communities. Recruiters today need to think like marketers in order to find the best ways to raise awareness, build trust and engage the talent pool. Recruitment marketing has become pivotal in the way companies interact with potential candidates.
Here are some key findings from the report:
51% of the surveyed companies are not properly utilizing their Talent Networks

85% of the best companies share content other than job requirements on social media

80% of employers feature employee videos on their career site

43% of companies outline the application process in FAQs.
At Verizon, we value our Talent Network members and continually share news and company information to keep them interested in pursuing a career here. Because companies are increasing investment in their Talent networks, the number of job seekers joining Talent networks has doubled from 22 to 44% in three years for Fortune 500 companies.
For those candidates with questions on working at Verizon, we encourage them to check out our Career FAQs here. We also work to provide engaging and authentic careers content on our social channels and here on our Verizon Works careers blog. Strong recruitment marketing adoption correlates to a positive candidate experience and potential hire at Verizon.
"We're proud that our efforts in recruitment marketing are being recognized," said Kerry Royer Director, Talent Acquisition at Verizon.  "When you consider how these efforts impact the hiring of top talent, benchmarking and recognition like this one prove extremely valuable in our success. We've designed our recruitment marketing strategy to grow awareness of our brand to deliver the right message on the right platform to hire the right talent."
Check out the Smashfly Report here.