Verizon Is Top Telecommunications Company in Fortune Magazine's 2014 List of World's Most Admired Companies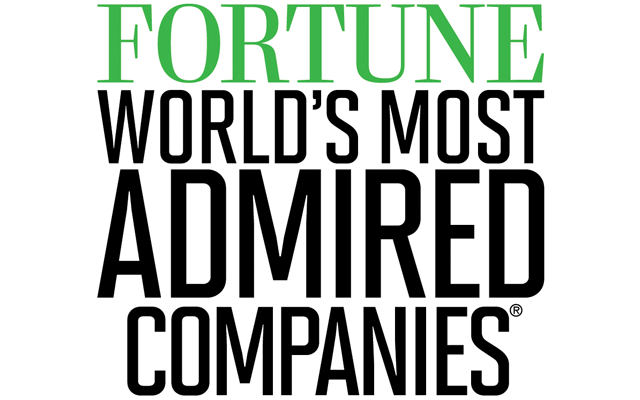 For the third year in a row and fourth time in five years, Fortune magazine has ranked Verizon No. 1 in the telecommunications sector of the publication's list of the World's Most Admired Companies.
In the 2014 list, Verizon received the top ranking in five out of nine reputation categories: people management, use of corporate assets, quality of management, long-term investment, and quality of products/services. Fortune's Most Admired Companies list is based on surveys of executives, directors and analysts who were asked to rate companies in their own industry.
Verizon prides itself on having an outstanding corporate reputation not only as a leader in mobility, broadband and global connectivity, but as a positive force in the communities it serves. The company is committed to using its technology to provide powerful answers to the most challenging issues facing the planet, such as education, energy and healthcare. For more information on Verizon's corporate responsibility efforts, visit www.verizon.com/responsibility.
The complete list of the World's Most Admired Companies, and related stories, will appear in Fortune's March 17 issue, which will be available on newsstands next week.