Verizon Waives Call Charges, Enlists Employees, Customers to Assist Earthquake Victims in Nepal
Full Transparency
More of our content is being permanently logged via blockchain technology starting [10.23.2020].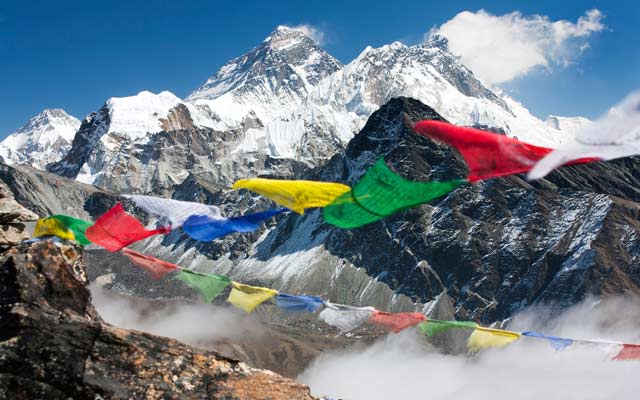 BASKING RIDGE, N.J. – Verizon is calling on its employees and customers to join in assisting the victims of a devastating earthquake that struck Nepal and the surrounding region on April 25.
From now until May 10, the Verizon Foundation will match Verizon employees' donations of $25 or more, up to $1,000 per employee, to the American Red Cross and World Vision to support relief efforts.
Verizon will also waive charges for long-distance calls and text messages from the U.S. to Nepalese numbers from April 25 through May 31 to support its customers who are trying to communicate with their families and friends in Nepal. If fees were charged, credits will be issued in a future bill statement.
Residential Verizon Long Distance and FiOS Digital Voice customers can directly call Nepal at no charge from April 25 through May 31. 
All Verizon Wireless postpaid customers will be able to make free calls and send free text and multimedia messages from the US to Nepalese numbers. Postpaid customers are those who receive a monthly Verizon Wireless bill.  In addition, Verizon Wireless will waive charges for calls, text messages or multimedia messages (applicable taxes and surcharges will still apply) sent from Nepalese numbers to Verizon Wireless postpaid customers located in the U.S. 
Verizon Wireless supports text-to-donate programs, allowing its customers to make a $10 donation to qualifying non-profit organizations including:
World Vision by texting NEPAL to 777444.
The Red Cross by texting REDCROSS to 90999.
Text-messaging fees will be waived, and Verizon Wireless postpaid customers will see their donations on their next regular monthly bill. For customers using the company's prepaid services, donations will be deducted from their prepaid balances.
"This is one of the most powerful earthquakes to hit Nepal in recent memory, and the need for support and relief is immediate and immense," said Rose Stuckey Kirk, Verizon vice president of global corporate social responsibility and president of the Verizon Foundation. "With operations around the world, Verizon and its employees have a history of running to crises such as this one, and we're committed to helping citizens of Nepal and the neighboring region as they begin to recover and rebuild from this devastating natural disaster."
About the Verizon Foundation
The Verizon Foundation is focused on accelerating social change by using the company's innovative technology to help solve pressing problems in education, healthcare and energy management.  Since 2000, the Verizon Foundation has invested more than half a billion dollars to improve the communities where Verizon employees work and live. Verizon's employees are generous with their donations and their time, having logged more than 7.6 million hours of service supporting more than 28,000 organizations to make a positive difference in their communities.  For more information about Verizon's philanthropic work, visit www.verizon.com/about/responsibility; or for regular updates, visit Facebook (www.facebook.com/verizonfoundation) and Twitter (www.twitter.com/verizongiving).