Verizon Wireless & Mozza Mia Bring Together Twin Cities Mobile Foodies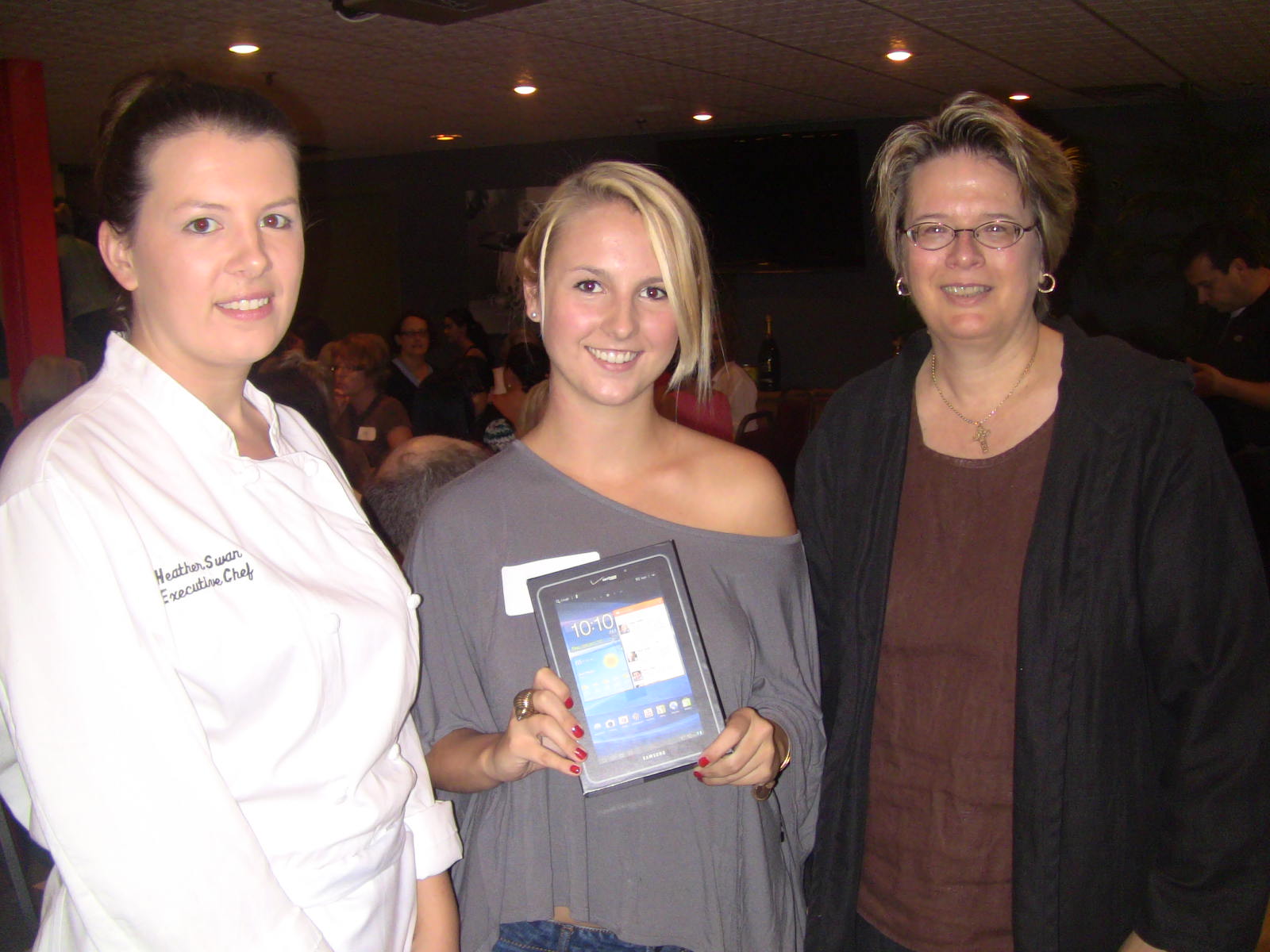 The digital cookbook and all things food have moved to the mobile device. It's no wonder that we had a terrific turnout when Verizon Wireless partnered with Mozza Mia to host a mobile food revolution event in the Twin Cities area in Minnesota. Attendees learned about the event from social media, newspapers and groups that are interested in cooking on the website MeetUp.com.
Mozza Mia is a restaurant that is well-known for its fresh mozzarella and neapolitan pizza. Executive Chef Heather Swan showed how to make fresh mozzarella. The tables were full of people willing to shape whole milk curds into a delicious mozzarella ball ready to be consumed moments after they were made.
At the end of the demonstration and pizza sampling, Chef Swan drew Karen Johnson's name as the winner of the Samsung Galaxy Tablet 7.7. Check out the photos and video below.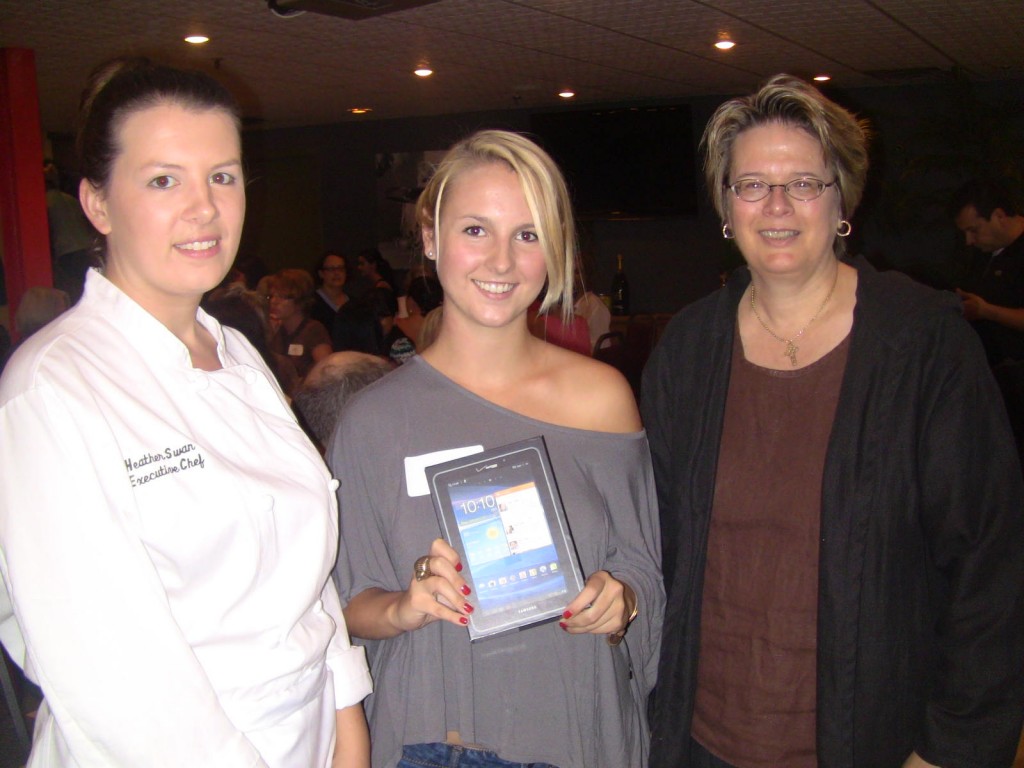 Chef Swan, winner Kate Johnson, Karen Smith of Verizon Wireless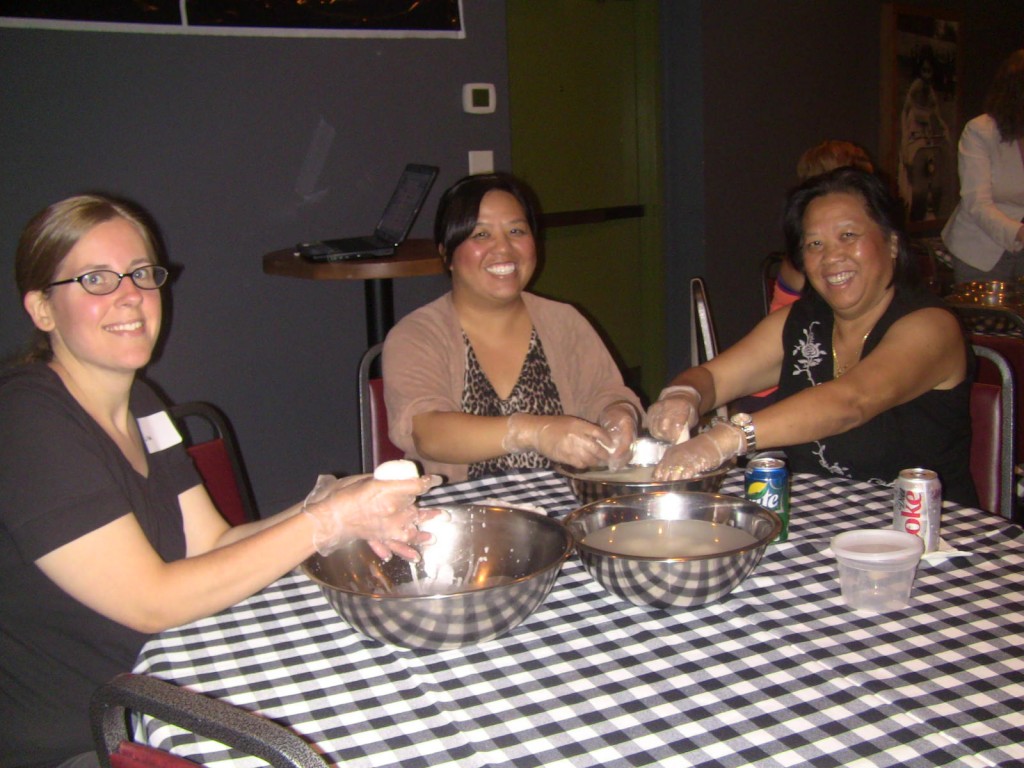 Food lovers using both hands pictured left to right: Lisa Thompson, Youa Vang and See Vang
For more Verizon Wireless news, subscribe via RSS feeds in the right rail.