Visiting Nurse Service of New York signs five-year agreement with Verizon
Visiting Nurse Service of New York signs five-year agreement with Verizon
Outsourced solution to enable healthcare organization to improve support for patients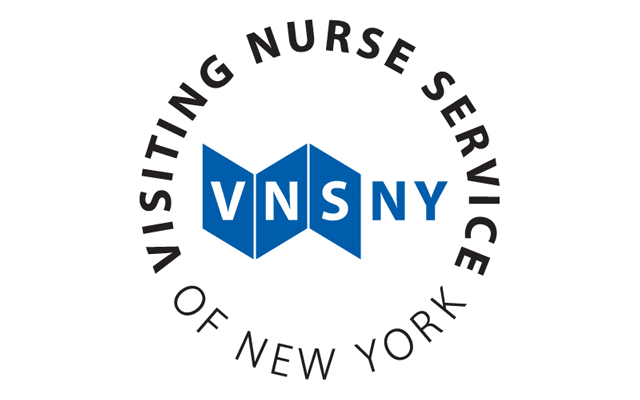 BASKING RIDGE, N.J. – Verizon Enterprise Solutions today announced that the Visiting Nurse Service of New York (VNSNY) signed a five-year agreement with the communications services provider. 
As part of the agreement, VNSNY is outsourcing its IT network and wireless infrastructure to Verizon to enable its point-of-care communications that leverage Verizon's world-class networks. 
Verizon's services model offers VNSNY a more efficient way to manage communications between clinicians, employees and patients especially in the patient-care setting as VNSNY becomes a leader in the use of technology-delivered healthcare.    
Verizon's core technologies – enterprise-class networking, advanced communication solutions, and mobility services combined with its global integration service capabilities are helping to enable VNSNY's operational transformation. Verizon will perform extensive planning, testing, and implementation to ensure a successful transition for the healthcare provider.
"Our strategic collaboration with Verizon continues to be a major driver in supporting our vision to deliver state of the art in-home patient care using the latest advances in technology," said Hugh Hale, CIO at VNSNY. "Verizon's ability to accelerate the transformation of our business to be fully digitally enabled will allow us to deliver a higher quality of patient care. Additionally we were impressed with Verizon's ability to improve the security of our patient data."
"Our relationship with VNSNY further demonstrates how technology is beginning to transform the way healthcare is delivered," said Michael Ruhnke, vice president, corporate accounts, Verizon Enterprise Solutions. "With our expanded role, Verizon and VNSNY can help realize the promise of technology to improve patient outcomes all within the comfort of the patient's home. Together we are helping to raise the standard of care for New Yorkers."
Verizon Enterprise Solutions helps clients improve customer experience, drive growth and business performance and manage risk. With industry-specific solutions provided over the company's secure mobility, cloud, strategic networking, Internet of Things and advanced communications platforms, Verizon Enterprise Solutions helps open new opportunities around the world for innovation, investment and business transformation. Visit www.verizonenterprise.com to learn more.
About Visiting Nurse Service of New York
Established in 1893 by Lillian Wald, the founder of public health nursing, the Visiting Nurse Service of New York (VNSNY) is today the largest not-for-profit home- and community-based health care organization in the United States. VNSNY focuses on promoting the health and well-being of patients and families by providing high-quality, cost-effective health care to vulnerable individuals in their homes and communities. VNSNY provides a comprehensive array of health care services, including skilled nursing, rehabilitation therapy, home health aide and companionship services, behavioral health, services for children and families; hospice and palliative care; and community mental health services.