#VZGreatLakes Roadtreking Tour: Exploring Lake Michigan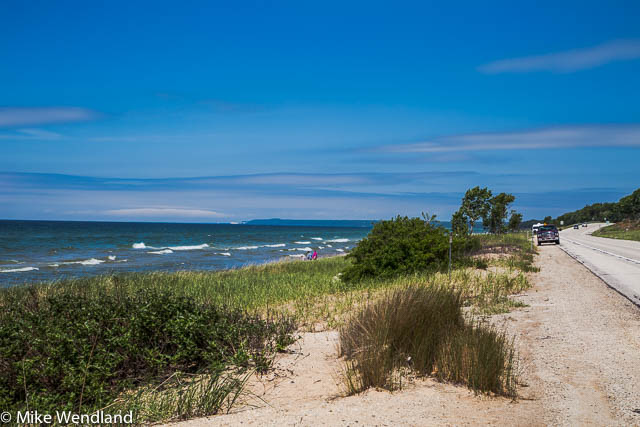 After three weeks of travel on our #VZGreatLakes Roadtreking Tour, we have now arrived at the fifth of the big lakes – Lake Michigan.
Lake Michigan touches four states and is the only one of the Great Lakes that doesn't share a coastline with Canada.
We started out following it across the bottom of Michigan's Upper Peninsula near the Wisconsin border, and since it has so much shoreline, we'll cover it in three segments. Here's the first of three videos:
Our first destination was a 17-mile long appendage called the Garden Peninsula that juts out into the UP's Big Bay de Noc. There, we toured a ghost town of sorts, the once thriving iron smelting town of Fayette. The state has restored many of the mid-19th century buildings.
Fayette Historic State Park
Today, it's a reminder that nothing lasts forever.
Further east and just yards off US 2, Lake Michigan offers swimming beaches that beckon a stop by the traveler.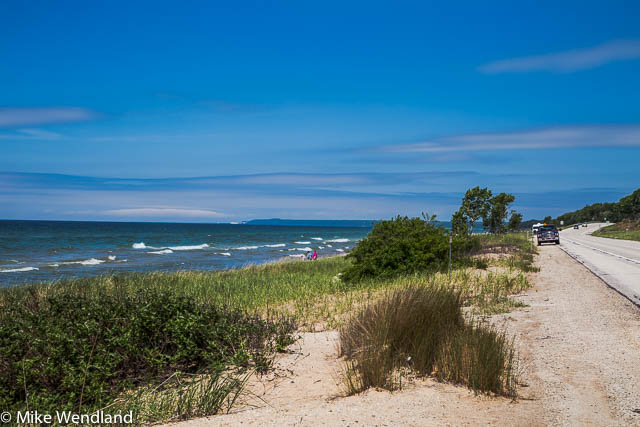 Lake Michigan swimming beach
Then it was across the Mackinac Bridge and the Lower Peninsula and Michigan coastal highway 119 - known as the Tunnel of Trees, one of the most scenic roads in Michigan, running 20 miles from Cross Village to Harbor Springs.
This is the heart of Michigan's "up north" vacation land, characterized by the sparkling water of Lake Michigan, gently rolling hills, lots of scenery and beautiful beaches in Petoskey and the Traverse City area. As you drive south along the shore, vast cherry orchards line both sides of US 31, thriving in the unique glacial soil and climate along the Lake Michigan coastline.
At Empire, the Sleeping Bear Dunes National Lakeshore is a true national treasure, with miles of sugar sand beach, bluffs that tower 450 feet above the lake, lush forests, clear inland lakes and spectacular views that had this area named the "Most Beautiful Place in America" by the ABC's Good Morning America.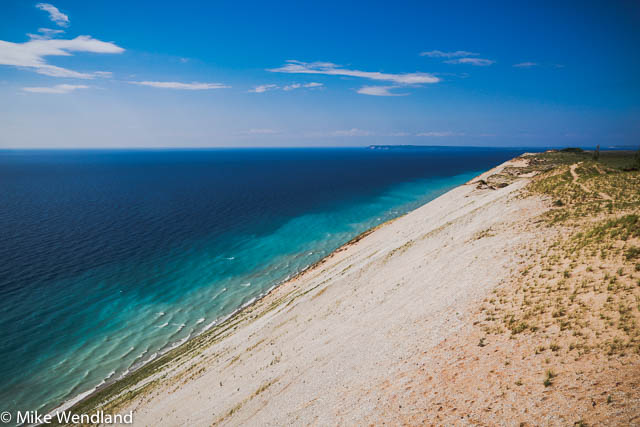 Sleeping Bear Dunes
You can even make your way down the dunes to the water below… just remember, though, you'll also have to climb back up.
It's also a place where the National Park Service is experimenting with an innovative high tech guide service that works with cellular phones at various spots along the lakeshore.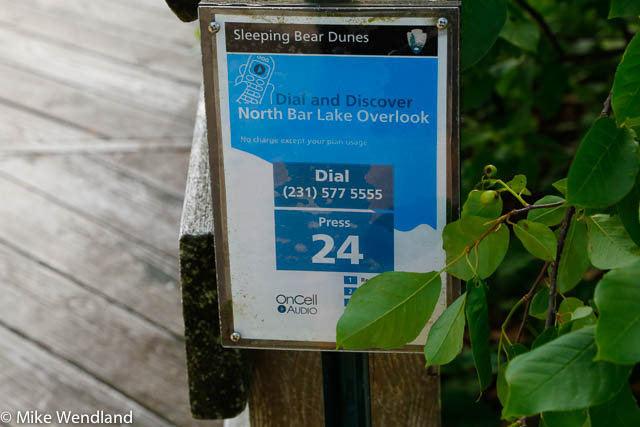 National Park Service wireless guide
Verizon's robust 4G LTE network up here lets you dial in with your phone and hear interpretive descriptions of the exact location you are visiting, almost as if you had a park ranger at your side.
This segment of the #VZGreatLakes Roadtreking Tour ends at the port city of Ludington, about midway down the western shore of the Michigan Mitt.
Our tour is winding down, but stay tuned for more of my adventures. We're not done just yet!
Tweet me (@roadtreking) using the #VZGreatLakes hashtag to recommend a place for me to visit!
For more Verizon Wireless news, subscribe via RSS feeds in the right rail.
*Disclosure: Verizon has compensated Mike for partnering with us on the Great Lakes Tour, but all opinions are his own.