Who's Wearing Wearable Tech From Verizon?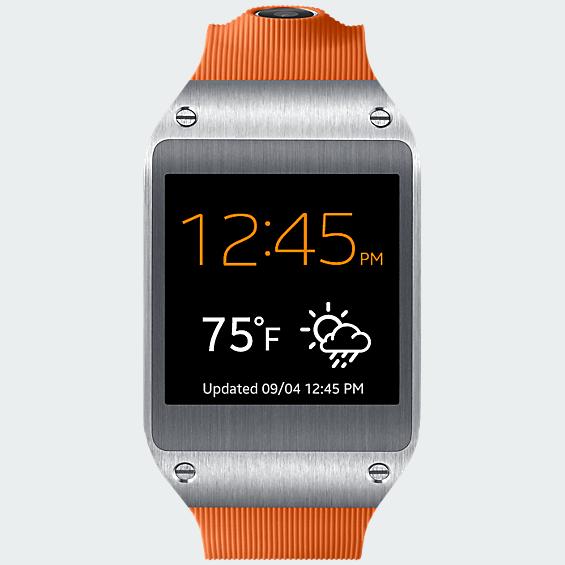 Consumers understand – and want – wearable tech (with a demanding demographic being women). The numbers of potential buyers are especially higher for wearable tech on the fitness side from serious performance-minded consumers to hobbyists, according to a recent report from industry analysts.
So, what's wearable tech from Verizon like today?
We offer everything from bracelets that monitor your health to smart watches that let you stay in touch or shoot short "selfie" videos with a flick of your wrist.
If you're an early adopter of tech, it's likely you're interested in a smart watch – like the Samsung Galaxy Gear. The chunky face watches with brightly colored bands carry some powerfully packed small technology: camera, speakerphone and plenty of fitness apps such as RunKeeper, which tracks your workouts.
Fitness devices from Verizon that are wearable include the Fitbit Flex.
We asked an Indiana couple who recently tried out some wearable tech to tell us how it fit into their lives. Here's what Heather Tallman, managing editor of Edible Indy, and her husband shared with us after a trial run with the Fitbit Flex. BTW, Heather is also a "busy mom who likes to cook" and shares her cooking advice and healthy eating tips as Basil Momma.
Q: You're both recent users of wearable tech from Verizon. How did it work in your daily lives and what did you like about the devices you tried out?
A: At first it was a bit of an adjustment to get used to wearing something 24/7. We quickly grew used to wearing it and became accustomed to the feeling. There are so many stylish options out there that blend with both professional and casual attire. The look was seamless.
Q: As far as the trend of wearable tech goes, what kind of products would you like to see developed in the future?
A: I like the direction the "watch style" tech is going. It is very Inspector Gadget, but so very cool. For on the go and business use I see this becoming a huge trend, just as the Bluetooth earpiece did a few years ago.
Q: Do you feel that wearable tech can be used by anyone?
A: I think so. I wore the Fitbit all day for two weeks. It never got in the way of my clothing and was not cumbersome to wear while sleeping. I really enjoyed tracking all my activity. It turns out I am way more active than I thought!
Q: Now that you've tried out fitness accessories, can you see yourselves using a Gear smart watch next?
A: I think it would be a seamless transition (Fitbit to Gear smart watch). I mean, if you wear a watch then wearable tech is not such a stretch. It is just right for busy professionals AND busy parents.
Q: What advice would you give to other users when it comes to wearable tech?
A: Don't think about it being on. Treat it like jewelry or a watch. Also, be sure to add the corresponding app to your devices so you can check your progress at any time. Sometimes you need that little boost to get in your last few hundred steps every day!
Thanks to Heather for her advice. Now – start wearing your wearable tech!
For more Verizon Wireless news, subscribe via RSS feeds in the right rail.