What Goes Into Powering a Living Building?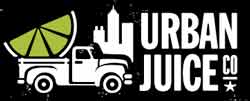 When Todd Lax and Kevin Kenny wanted to revitalize a landmark building in downtown Tampa with healthy cold-pressed juices, a fit-spa and an overall healthy business, they turned to Verizon's "Small Business Ready" FiOS service to bring it all together.

Lax and Kenny are the force behind Franklin Partners. Attorneys by training, they wanted to turn their love for fresh-squeezed juices, healthy living and entrepreneurial pursuits into one thriving enterprise.

Enter "The Franklin," a three-story building in downtown Tampa established in 1895. With Urban Juice on the first floor, Veya on the second and their business offices on the third, Lax and Kenny wanted a technology partner that could bring their ideas together in a powerful combination for their customers and for their businesses.



Small business ready is more than a catchy phrase at Verizon – it's a commitment to helping our customers achieve their goals.