What I'll Miss Most About St. Louis - Told Via Smartphone Photos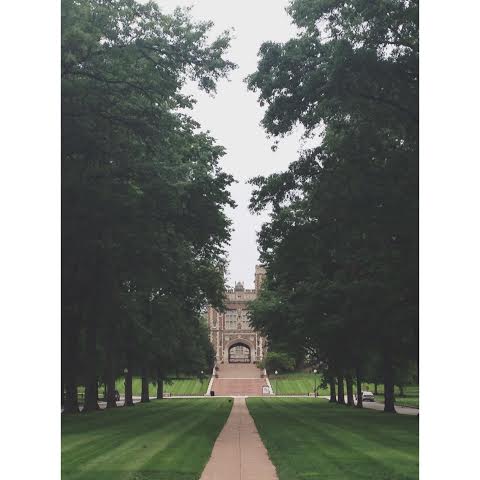 This is a guest post from P. Ryan, blogger at Beyond the Masc. He recently graduated from Washington University in St. Louis and is moving back to the east coast. Before he left, he used Verizon technology that we loaned him to document the things he will miss most about the place he's called home for the last two years – St. Louis.
Road trips are often listed as one of America's biggest summer traditions, and current technology can turn the most tiresome road trip into one of ease.
For the past month, I have been preparing myself to venture from St. Louis to Philadelphia with the help of my Nissan Versa, Verizon Samsung Galaxy S6 and Verizon Ellipsis 8. I was able to map my journey, figure out where I would rest and eat and prepare my mind for the bothersome tolls.
Now I'm ready to start a new chapter on the east coast, but my mind is still with St. Louis. Let's take a trip down memory lane as I use the Galaxy S6 and Ellipsis 8 to show you some of the treasures I will miss from my two years in St. Louis.
The scenery. Maybe I lucked out while attending Washington University in St. Louis - it's probably the most beautiful educational facility I've seen in St. Louis. There is also Forest Park, a beauty that's home to hidden gems. I never knew a park could hold an art museum, history museum, zoo and science center. I cannot count the times Forest Park has provided the backdrop for my fashion Friday videos. And when it comes to keeping in shape, the six-mile running loop was the perfect place for me to catch daily exercise.
Aside from Forest Park, I would recommend checking out the Gateway Arch, but then head down a few more blocks to another one of St. Louis' hidden treasures—the graffiti wall. Believe it or not, St. Louis is home to a large stretch of property that serves as the street artist's dream. I was left breathless as I viewed so much artistic expression through graffiti. I had to incorporate this part of St. Louis into my Fashion Friday post dedicated to Beyoncé!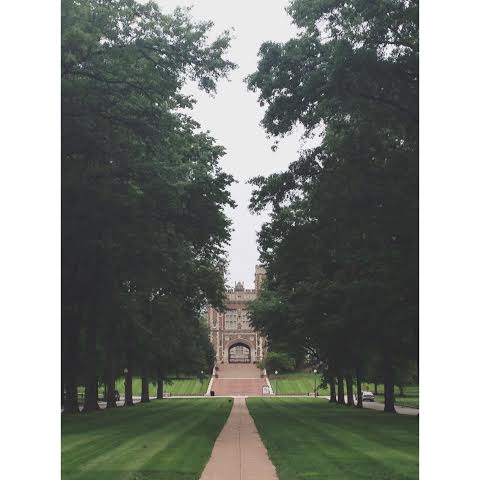 Washington University campus.
The events. If I haven't said this before, I must mention that I am so grateful for the opportunity to be involved in St. Louis' fashion scene. This has afforded me the chance to be involved in St. Louis' Fashion Week, Contemporary Art Museum events, artistic galas and various networking events. Never in my life would I imagine myself being in the presence of ELLE Magazine reps, St. Louis Rams players and drinking champagne with lovely individuals at Mercedes Benz sponsored fashion shows.
The food. If you stripped away all the attractions St. Louis had to offer, this city would still be known for its wide array of delicious foods. My mouth waters as I think about the amazing macaroni from Sweetie Pies, the succulent ribs from Salt and Smoke, the savory foods from Fritanga and the delectable burger from The Kitchen Sink. And let's not forget about the food joints not mentioned by large publications—Piccione will have you in cannoli heaven, Hank's Cheese cake and Strange Donuts will surely satisfy that sweet tooth and you'll be sure to get a greasy fix with Yien Chen, Chinese Express, London's Wing House or Culver's burger shack! Oh, and you can't come to St. Louis without visiting Mission Taco on The Delmar Loop. The fish tacos are everything!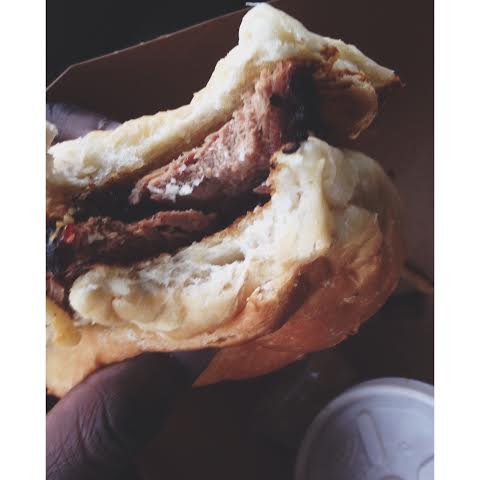 Salt & Smoke's beef brisket sandwich.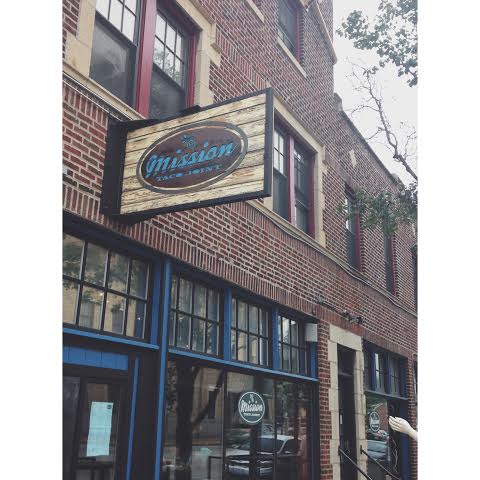 Mission Taco on the Delmar Loop.
Although I've experienced so much that St. Louis has to offer, there's a laundry list of other things I wanted to see. If you ever find yourself in St. Louis, be sure to check out these things, as well:
What's your favorite thing to do in St. Louis? Let us know in the comments below!
For more Verizon Wireless news, subscribe via RSS feeds in the right rail.