When you win BIG you like to celebrate BIG
When you win BIG you like to celebrate BIG
In NYC and North Jersey our customers (and public) are invited to the #ItsOnVerizon Free Lunch celebrations Dec. 21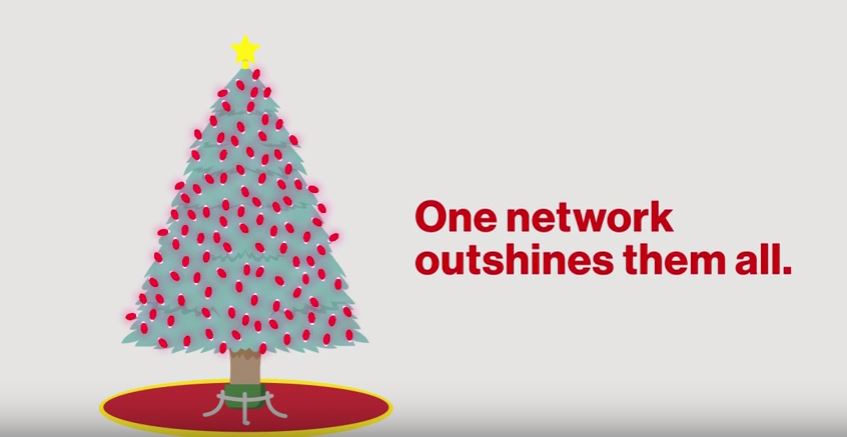 New York City and the Tri-State area is just one of the 106 metro locations across the country where RootMetrics® named Verizon #1 (wins & ties) in overall network performance. (Testing was conducted in 114 metro areas from July 1 – Dec. 20, 2016.)
We've got a lot to celebrate! Our network is winning BIG in cities coast-to-coast with the #1 overall ranking (wins & ties) 93% of the time in reports published since July. The other 3 wireless providers tested are not even close. Consider the tallies for the #1 network performance as rated by RootMetrics independent third-party testing:
And when we win, our customers win.
In NYC and North Jersey, we're inviting our customers (and the public) to celebrate with us
For a jolly celebration we've teamed up with great food vendors at 6 locations in the five boroughs of NYC and northern New Jersey. It's our way of sharing being rated the #1 Overall Network in NYC and the Tri-State Area!
Where to find the #ItsOnVerizon Lunch Celebrations Dec. 21:
Wafels & Dinges from 11 a.m. – 2 p.m. (first 450 customers)
Manhattan: Herald Square, West 35th Street and 6th Avenue
Brooklyn: 7th Avenue and Carroll Street, Park Slope
Queens: 44th Drive between 23rd Street and Hunter Street, Long Island City
Crepe Crew from 11 a.m. – 2 p.m. (first 300 customers)
Bronx: intersection at Fordham Road and Grand Concourse
Valducci's from 11 a.m. – 2 p.m. (first 300 customers)
Staten Island: Arthur Kill Road & Industrial Loop East
Pizza Vita from 12 p.m. – 2 p.m. (first 200 customers)
Jersey City: Harborside Financial Center 1 (34 Exchange Place)
But wait, there's more!
RootMetrics' tests will continue through year end and will eventually reach the top 125 metro markets. Their July-December 2016 results with metro, state and national awards will be announced in early 2017. Last time we also won BIG. In the 1H 2016 national RootScore report released earlier this year, Verizon was rated #1 nationally across all six network performance categories: overall, reliability, data, speed, call and text performance.
We expect even more celebrations in 2017! Because our New Year's Resolution is not new, it's to continue enhancing our network for our customers to get the best experience in the industry.
Rankings based on RootMetrics® 2H 2016 Metro Area (July 1 – Dec. 20, 2016) and National (1H 2016) RootScore Reports for mobile performance as tested on best available plans and devices on four mobile networks across all available network types. Your experiences may vary. The RootMetrics award is not an endorsement of Verizon. Visit www.rootmetrics.com for more details.