Wind and rain: testing this cell node against rough weather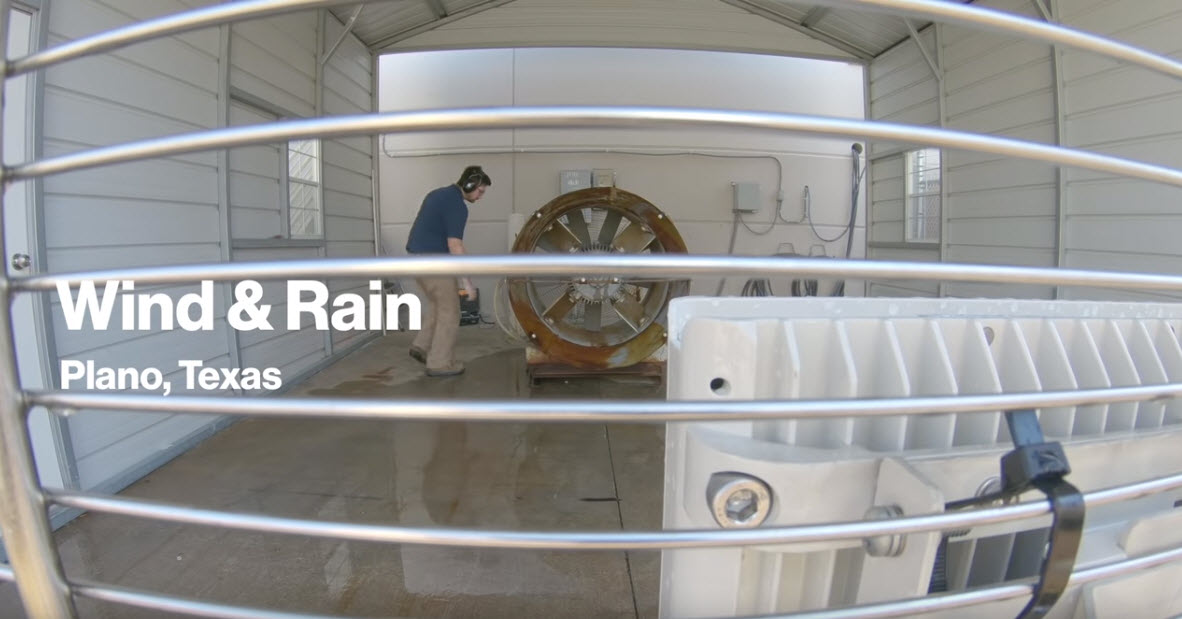 This cell node is being tested against hurricane-strength winds and rain to see how it holds up.
It's one of hundreds of pieces of network equipment that we perform this test on.
If the test causes any damage or affects performance, we work with the manufacturer to make it better.
We're not required to do this test, but we feel the need to.
Because we know the worst the weather gets, the more you'll need to be connected.