Your First Source For News: Radio and Smartphone Technology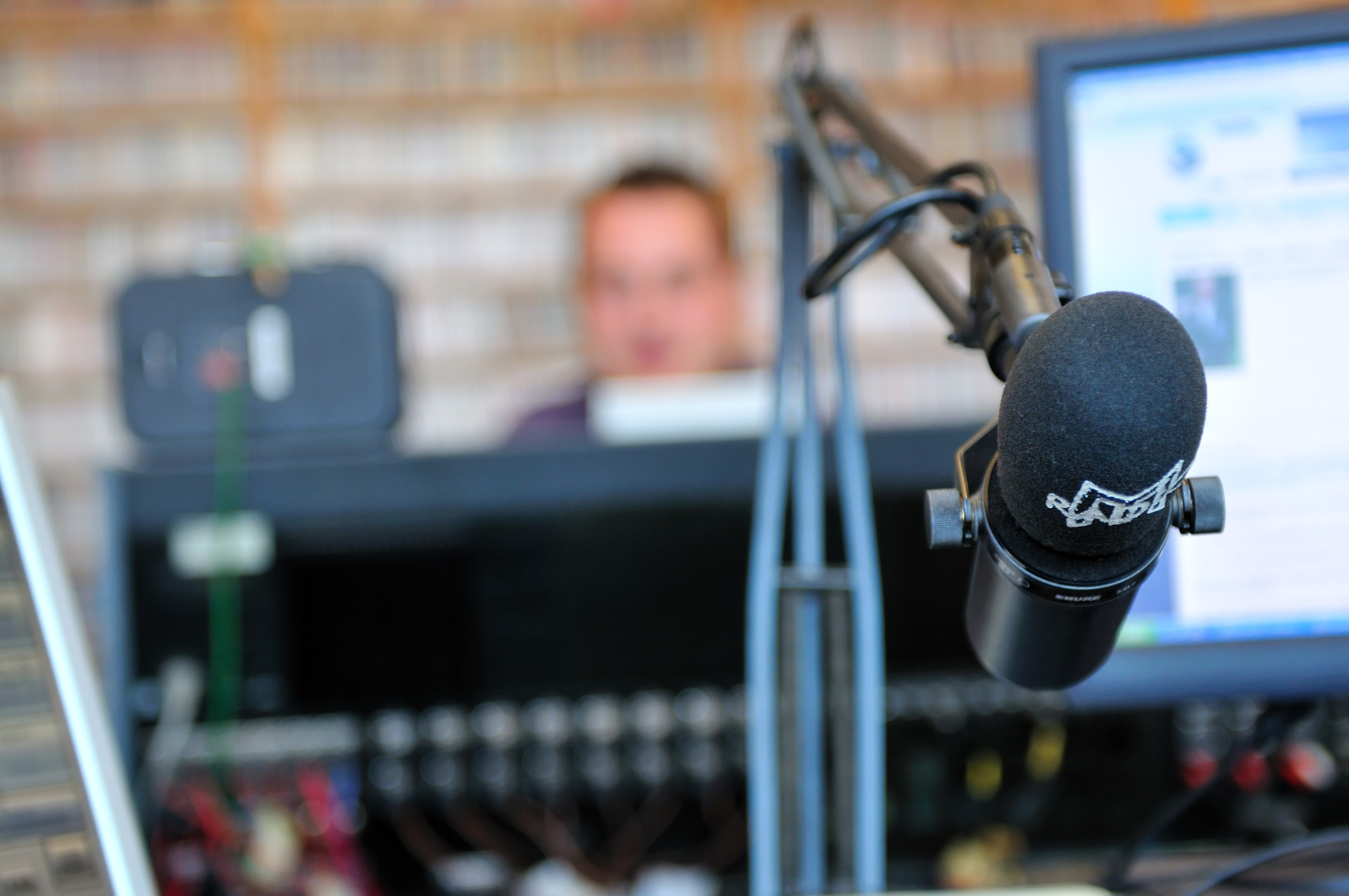 This is a guest post from David Gaines, a news anchor and reporter at News Talk 1400 KFRU and 102.3 BXR in Missouri. We loaned David a DROID Turbo for the purpose of this post.
As a radio journalist, I take great pride in the medium I use every day. Despite the regular predictions of the demise of our industry, radio has continued to grow in both reach and importance, particularly from the point of view of local, breaking news. In fact, the growth of the Internet, the growth of wireless connectivity and the adoption of new forms of social media have all contributed to radio's success.
From a listener's point of view, the breadth and scope of radio programming is evident in the proliferation of popular smartphone apps like iHeart Radio, TuneIn Radio and apps or podcasts that feature specific syndicated radio show content or streaming sports access. Here in Columbia, MO, the flagship news station of the Cumulus Radio Group, News Talk 1400 KFRU, has its own dedicated app that features non-stop news/talk programming throughout the day and also streams that content live via the Internet at www.kfru.com.
Truly, radio has broken the bounds of the old tube or transistor models and is instantly available worldwide, regardless of the geographic range of our originating studios and towers, thanks in large part to the widespread use of cell phones.
But, that's from a listener's point of view.
As the news anchor at my group of stations, I have adopted smartphone technology as a key part of our radio news gathering system and have continued to discover new and important ways in which to integrate news from remote sources into our breaking, on-air news coverage.
Currently, I am using a DROID Turbo on the Verizon Wireless network. This device, with its large screen features and extended life battery, is a perfect match for the way I use smartphone technology in the field and in the studio. In the past, covering news from a remote location involved packing several pounds of gear into the back of a van, establishing a primary location–and I often relied on the existence of a stable power source. My DROID Turbo answers many of those challenges with its compact size; the ability to record both audio and video news interviews; and it even allows me to establish a data hotspot for use with other laptop or tablet devices. And the Turbo battery allows me to maintain coverage for a complete news cycle.
Network clarity and reliability are also important, since many of our field news coverage reports are delivered via smartphone directly to the news desk in our home studios and broadcast live on KFRU Radio. The Verizon Wireless network provides me with superb 4G LTE signal reception throughout our geographic listening area and coverage area. Also, the voice quality of the transmissions is excellent and suitable for on-air interviews and reporting.
In addition to using the Turbo as a remote news station, I have also come to rely on my smartphone as my first source for breaking news, social media posts and reports from both local law enforcement and weather broadcasters. Those news sources existed before my adoption of smartphone technology, but back then, I found myself tethered to my desktop computer in order to monitor breaking news.
Reliable cellular technology and apps have changed all that, and frankly, that has made our newscasts more mobile, more thorough and more spontaneous. Twitter, Facebook, the Play Store Newsstand app and other regional print and broadcast news sources are now immediately available at my fingertips, regardless of where the news takes me.
Perhaps the best example of the way we have integrated cellular technology into our news reporting system occurred Wednesday, March 25. That morning, during our regularly scheduled programming, my cell phone virtually lit up with Twitter reports of a fire and explosion at Boone Hospital in Columbia, MO. That facility is located just four blocks from the KFRU Radio studios, and from our parking lot, we could see smoke rising from the hospital complex. We immediately contacted the wife of a station employee who works in a building directly across the street from the hospital. Within minutes, she was able to capture both audio and video footage of the fire and was able to document the small explosions that continued to erupt from the site of the fire.
We were able to patch the audio portion of that event directly into our broadcast and were first on the air with this important and breaking news. Our listeners could hear multiple explosions directly from the scene of the fire; get updates regarding street closures and traffic routing; and most importantly, receive updates regarding the safety of the patients and workers at the hospital.
Our radio broadcast–and the power of smartphone technology–teamed up to underscore the value of radio and wireless networks in today's fast-paced world.
The next time you hear someone talking about the demise of radio, don't believe it. Radio, with the help of cellular technology, is not going away anytime soon. And, as we like to say on our radio broadcasts: "You heard it here first."
For more Verizon Wireless news, subscribe via RSS feeds in the right rail.