YWCA Northeast Indiana Debuts HopeLine From Verizon Phone Collection Drive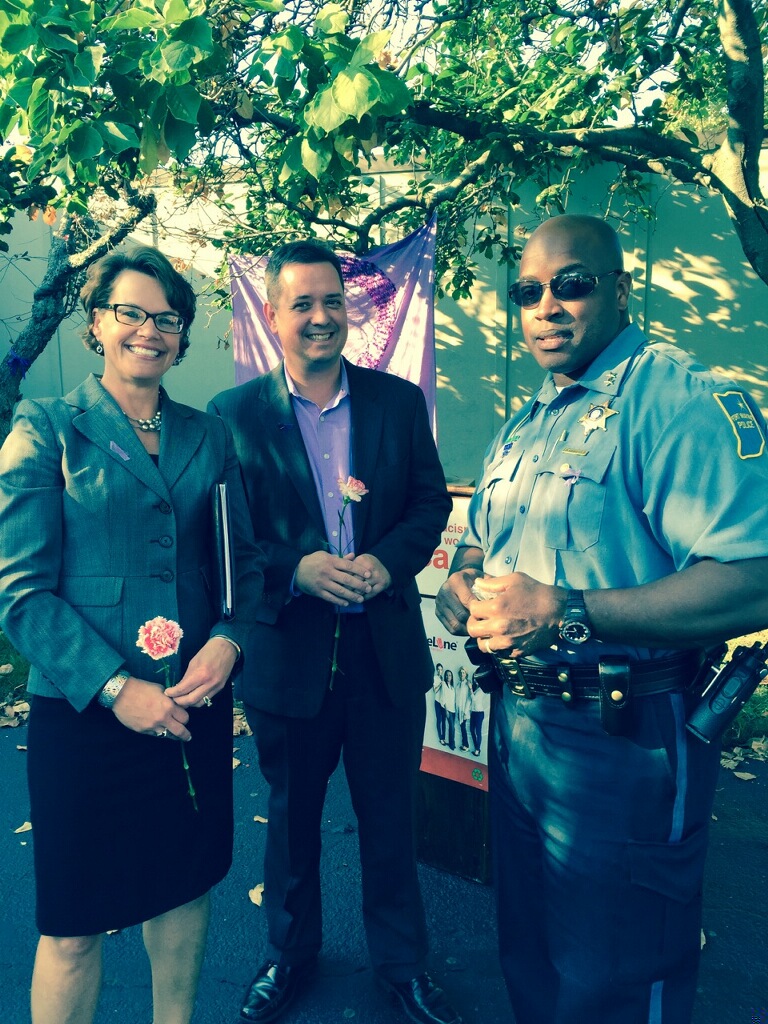 With Domestic Violence Awareness Month in full swing, our team joined forces with YWCA Northeast Indiana during its annual "Flowers on the River" event to announce a regional HopeLine from Verizon phone collection drive.
HopeLine from Verizon is putting technology to work in Northeast Indiana by turning no-longer-used wireless phones and accessories into grant support for domestic violence survivors served by YWCA Northeast Indiana — which was the first emergency shelter established in Indiana.
The generosity of those who make local donations will support this nonprofit so it can provide help to survivors, such as Ieisha Haynes. When she was in danger, Haynes shared: "You have to leave everything behind in its entirety. I came (away) with nothing but my clothes."
She's not alone. In 2013 alone, YWCA Northeast Indiana reached 10,000 adults and children and provided safe haven shelter to 525 adults and 325 children who fled dangerous households.
Survivors in Northeast Indiana have also been provided basic smartphones via HopeLine from Verizon to use and stay in touch with employers, family and doctors as they're in transition – amounting to 675,000 minutes of talk time and more than 2 million text messages.
As this community collection drive began, nearly 100 people participated in the commemorative walk in Fort Wayne and many brought devices to donate, including Fort Wayne Police Department Deputy Chief Derrick Westfield.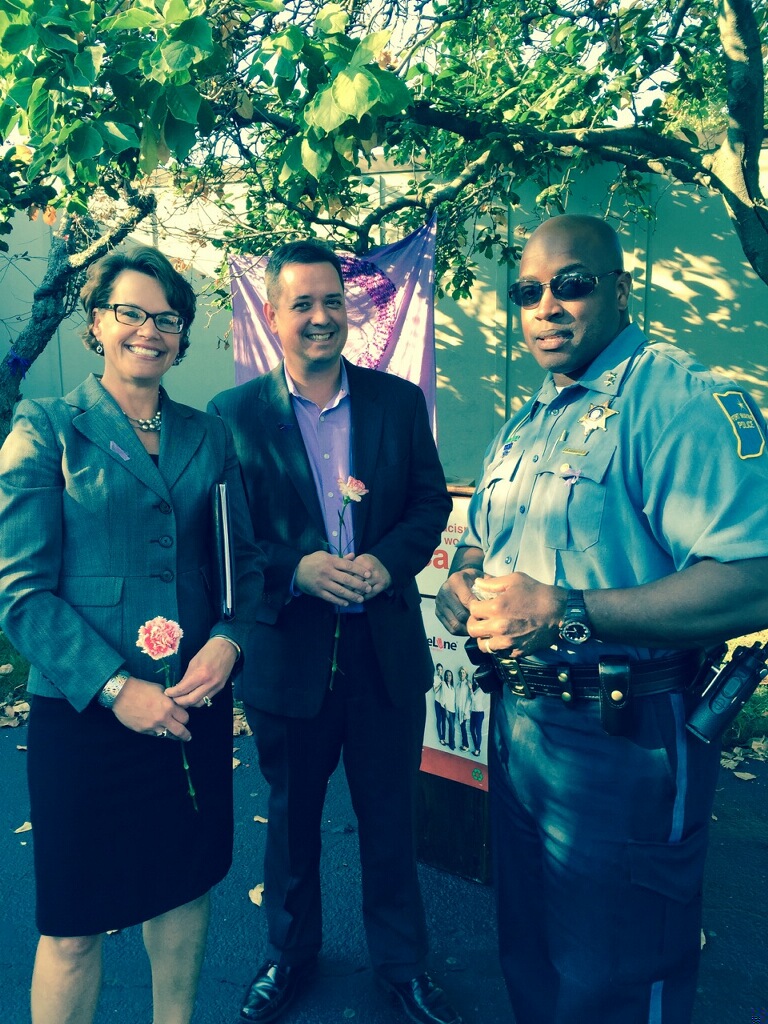 Judge Wendy Davis, Verizon's Pat Lewis and Fort Wayne Police Department Deputy Chief Derrick Westfield.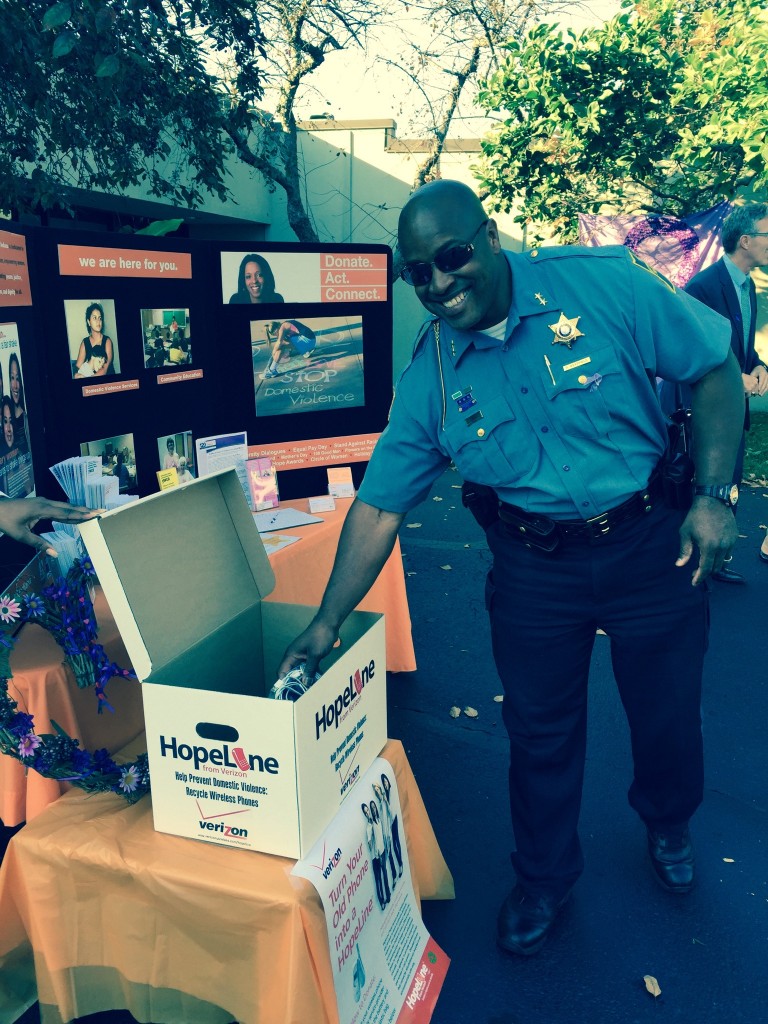 Fort Wayne Police Department Deputy Chief Derrick Westfield donating to HopeLine.
The somber walk to the nearby St. Mary's River is a reminder for us all this month.
We donate to remember. We donate for support. We donate to end a silent epidemic. The carnations left floating on the river in Fort Wayne represented an uplifting, celebratory act, signifying a stance against domestic violence.
We hope you find the time during Domestic Violence Awareness Month to make a difference by donating your older and no-longer-used devices. Just find a nearby Verizon store and look for the HopeLine bin.
For more Verizon Wireless news, subscribe via RSS feeds in the right rail.