Top 10 Questions About Device Protection
These days, your device is so much more than just a phone. Your personal pocket computer keeps your routine going, from tracking calendar appointments to texting coworkers to ordering takeout.  So, how can you be prepared if your device malfunctions or gets lost, stolen or damaged? It always pays to plan ahead. Check out these 10 frequently asked questions about Verizon's device protection plans.
1. What is device protection?
Device protection is similar to car insurance. It's insurance for your mobile phone, tablet or smartwatch. If your device is lost, stolen or damaged, it provides options to quickly repair a cracked screen or replace your device as soon as the very same day.1 Available options vary depending on the plan you choose. It can make all the difference when you don't have to shell out hundreds of dollars to replace your device.
2. Who can enroll in Verizon's device protection plans? 
Enrollment is available for devices (both new and existing) that have either recently been purchased, had a line added for them, or served as an upgrade. Whether you decide to enroll in Verizon Protect or Total Mobile Protection, you can make sure you get the coverage you need.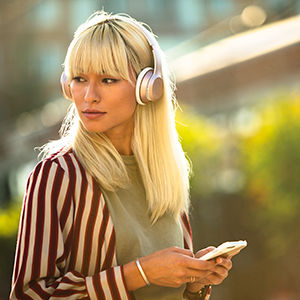 3. Which devices are eligible for protection?
In addition to smartphones and basic phones, certain tablets and smartwatches may be eligible for enrollment. Multi-device plans let you add multiple devices and lines for a convenient way to add friends, family and others all under one bill.
4. How do I replace my lost, damaged or stolen device if I have device protection?
If your covered device is lost or stolen, make sure that you suspend your service first. Then file a claim with Asurion online or contact Asurion Customer Care at (888) 881-2622.  You will be charged a non-refundable deductible for your claim once it's approved. After that, your replacement device will be on its way. 
5. Is there a limit to the number of claims I can file? 
Yes. All single-device protection plans have a limit of 3 claims per year. However, if you're enrolled in a multi-device plan, you will have more claims available that you can share among your covered lines.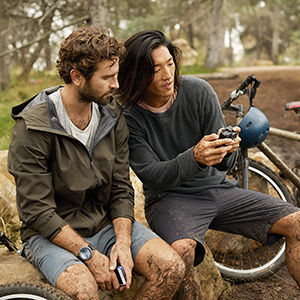 6. Everyone in my family has a phone. What are the benefits of a multi-device plan compared to one for each individual line?

With a multi-device plan, you'll have 3 coverage slots that you can use for any device. Your pool of shared claims (3 claims per device per year) can be used on any covered device in your plan. While an individual plan leaves you with only 3 claims per year, the multi-device plan starts with 9 claims that can be used by any device with a coverage slot. So even if one member of your family is particularly unlucky and needs to use all 9 claims, their device will be covered.
7. If I file a claim for my damaged, lost or stolen device, how quickly will I receive my replacement device?
Once your claim is approved, replacement begins. Asurion provides customers with overnight shipping, and may even provide delivery on the same day depending on location and request time.
8. What kind of replacement phone will I receive?
Verizon strives to replace your device with the same make and model. However, in the event that the specific make and model is unavailable, the best match of feature functionality will be determined. The devices also may be new or refurbished, and the color and features may be different.
9. What do I do with my old phone?
Your damaged or defective device must be sent back to Asurion in the pre-paid shipping label provided with the replacement device. This needs to be done within 10-15 days to avoid non-return charges.
10. If I lost my phone, do I need to return anything?
Nope! If your phone was lost or stolen, this doesn't apply to you. But if you happen to find your lost phone, please return it with the pre-paid return label included with your new device.
1 Available for select smartphones, subject to parts availability.
This content is provided for information purposes only. All information included herein is subject to change without notice. Verizon is not responsible for any direct or indirect damages, arising from or related to use or reliance of the above content.