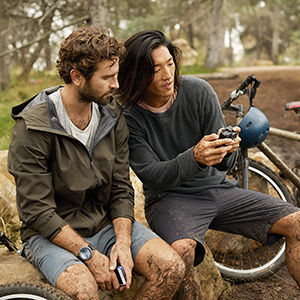 6. Everyone in my family has a phone. What are the benefits of a multi-device plan compared to one for each individual line?

With a multi-device plan, you'll have 3 coverage slots that you can use for any device. Your pool of shared claims (3 claims per device per year) can be used on any covered device in your plan. While an individual plan leaves you with only 3 claims per year, the multi-device plan starts with 9 claims that can be used by any device with a coverage slot. So even if one member of your family is particularly unlucky and needs to use all 9 claims, their device will be covered.
7. If I file a claim for my damaged, lost or stolen device, how quickly will I receive my replacement device?
Once your claim is approved, replacement begins. Asurion provides customers with overnight shipping, and may even provide delivery on the same day depending on location and request time.
8. What kind of replacement phone will I receive?
Verizon strives to replace your device with the same make and model. However, in the event that the specific make and model is unavailable, the best match of feature functionality will be determined. The devices also may be new or refurbished, and the color and features may be different.
9. What do I do with my old phone?
Your damaged or defective device must be sent back to Asurion in the pre-paid shipping label provided with the replacement device. This needs to be done within 10-15 days to avoid non-return charges.
10. If I lost my phone, do I need to return anything?
Nope! If your phone was lost or stolen, this doesn't apply to you. But if you happen to find your lost phone, please return it with the pre-paid return label included with your new device.
1 Available for select smartphones, subject to parts availability.