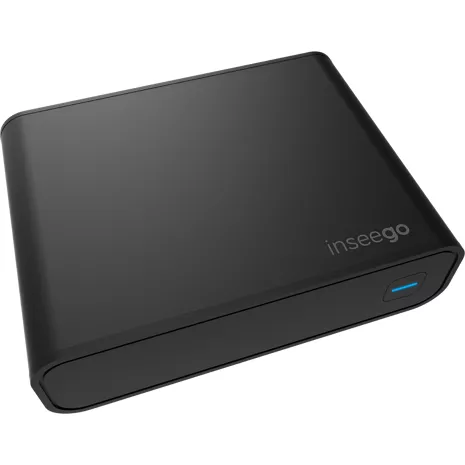 Simplify your business communications with the Inseego Business Phone Connect. This easy-to-use wireless device connects analog devices seamlessly to the Verizon Wireless 4G LTE Network. From phones and fax machines¹ to credit card readers and security systems,² the Business Phone Connect consolidates your telecom needs. Get clear HD Voice calls4 with the Inseego Business Phone Connect and Verizon, America's most awarded network.
Reviews
33% of reviewers recommend this product.
Fits my Business Needs Perfectly sssss
Yes, I'd recommend this product.
This device works exactly as described and is perfect for those trying to cut the cord!
Inseego Team - 6 months ago
Thanks for the nice review of our BPC100!
The Best on the market. Incredible!! sssss
very easy to use. built top quality
1 Fax transmissions require successful interoperability between all of the elements in the end-to-end communications path. BPC100 supports the necessary wireless network requirements and protocols for successful faxing. Other communications elements in the end-to-end transmission are not controlled by VZW or Inseego and may affect fax performance.
2 Alarm company central station servers use a variety of signaling protocols for communications. The Security Industry has not standardized a single communication protocol - not all protocols work correctly over wireless networks. The BPC100 supports the most widely used Contact-ID central station server protocol. Alarm calls using other central station server protocols are not supported.
3 For customers who choose to keep their phone number, the porting process can take 2-10 business days. Eligibility to port number varies. Customers must provide their own phone equipment.
4 Service is not necessarily equivalent to landline phone service. Business Phone Connect BPC100 is designed to operate anywhere within the Verizon coverage area and should provide coverage that's consistent with your current Verizon Wireless device experience.
5 While the Business Phone Connect BPC100 does have backup battery, if the phone to which it is connected requires external electric power to operate, service (including the ability to make and receive 911 calls) will not be available during a power outage. Battery power consumption depends on factors such as network configuration, carrier network and signal strength.