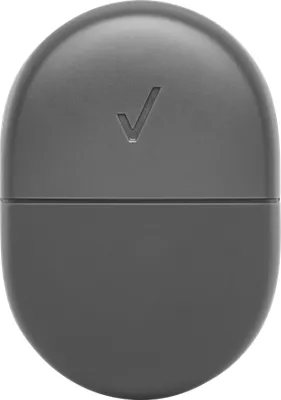 Stay in the know about the things that matter with the Verizon Smart Locator. Secure it to your bike, backpack, handbag and other valuable possessions. Now you won't have to worry about leaving your luggage behind. The Verizon Smart Locator provides location tracking regardless to how close you are to your phone and comes with 12 months of complimentary service. Unleash its full potential with Verizon, America's most awarded network.
Reviews
25 reviews
of reviewers recommend this product.
Great coverage area. Lasts a week.
Yes, I'd recommend this product.
I use these to track my very high value bicycle if stolen. The advantage with this locator is it works anywhere Verizon has coverage, and the GPS reports the location. It's compact and not obvious. I need to charge them about once a week. It senses motion, but I'm not sure how. If I shake the locator, it doesn't report. But if I move with it, a report is made to my cell phone.
Worst Customer Service I Have Ever Seen
These devices worked well when they worked. If you have any issues you may as well toss them in the garbage. I have been over 1 month with multiple tickets and still not working.
1 The location information provided is an approximate location of the device. Verizon does not represent, warrant or guarantee the reliability or accuracy, completeness or timeliness of any location information provided through the service. Device does not have roaming band antennas. It will not work with Verizon Network Extenders, on other carrier networks that do not use Verizon-licensed 4G LTE frequencies, or internationally.
2 Battery has a max limit of 5 days. While the application offers an assumption on battery life based on customer settings for the device, using 3-hour pinging frequencies and a 12-hour-per-day inactive mode setting, there is no guarantee that it can meet that expectation due to unknown variables. Some variables include - network signal strength, Indoor/outdoor connectivity conditions, use of other features on the device, such as on-demand tracking, geo-fencing, real-time tracking.
3 IP67 waterproof rating. Can be immersed in water up to a depth of 1m for up to 30 minutes.
4 Beginning on the 13th month, customers will be charged $3.00 per month for the service, unless they cancel service. Simply un-pairing the device will not end service.