A Guide to Misinformation: How to Spot and Combat Fake News
Social media has had a dramatic impact on the ways we interact with one another. Social media platforms have connected us to one another in new and impactful ways. Stories and opinions can gain exposure with unprecedented speed, giving individuals around the globe continuous access to a near-real-time conversation about both important and trivial matters.
With the increasing popularity of a wide variety of internet-enabled devices and advanced mobile internet speeds, more and more people are getting involved with social media. Indeed, two-thirds of all U.S. adults use it, and many of us get our news through posts made on social media networks.
Unfortunately, there is a dark side to social media: fake news. Misinformation can influence users, manipulating them for political or economic reasons. How can you spot fake news, and what can you do to combat it? This guide will provide a comprehensive view of the subject and give you the tools you'll need to address this burgeoning issue.
Open the Modal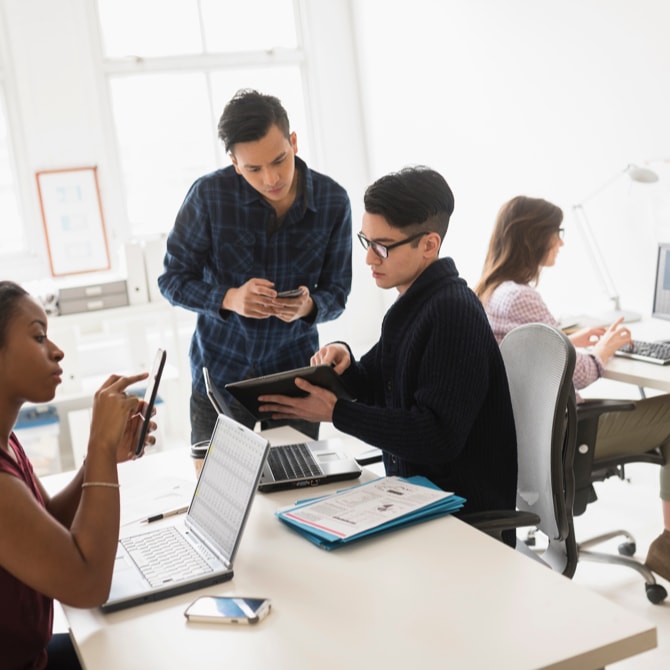 What Is Misinformation?
Often referred to as "fake news" in modern times, the term "misinformation" is defined as false or inaccurate information that may be distributed with the intent to deceive those who read it.
Information or opinions that you disagree with may not necessarily constitute misinformation. While the term "fake news" is often used as a pejorative in journalism today, this is a dishonest use of the term; indeed, the practice of calling fact-based reporting "misinformation" based on the premise that it doesn't align with your political views could arguably be called misinformation itself.
To understand the concept of misinformation, consider a couple of modern examples:
In May 2019, a video made the rounds on social media that appeared to show Nancy Pelosi stammering and slurring her speech, causing many pundits to question her mental aptitude. The New York Times revealed that this was, in fact, a doctored video.
In early 2020, a number of myths began making headlines regarding the supposed treatment of COVID-19, commonly referred to as coronavirus. Many bogus claims were presented as fact, including the idea that eating more red meat or coconut oil could treat the virus.
Both instances of misinformation are clearly designed to push a specific agenda, whether that be to besmirch a political opponent or to sell a phony solution to a desperate market. Such content can harm public discourse by influencing individuals to make misinformed decisions when it comes to politics or their personal well-being. Debunking such claims requires careful research, fact-checking, and media forensics. These are only a couple of examples of the countless areas where misinformation can make an impact.
Misinformation vs. Disinformation
While the two terms are commonly used in place of one another, "misinformation" and "disinformation" are not synonyms. Misinformation refers to inaccurate reporting that stems from inaccuracies; as such, the term does not imply an intent to deceive. Disinformation, on the other hand. refers to the intentional spread of inaccurate information with the intent to deceive.
To be clear, disinformation is always misinformation, while misinformation may be disinformation, depending on the intent. For example, if an article discussing a political figure is found to contain a factual error, it is misinformation. If it is discovered that the inaccuracy was intentional, the article can be called disinformation. Since intent can be hard to determine, these terms are often used interchangeably.
Misinformation on Social Media
In addition to making sure to never share personal details on social media, it's important to understand the impacts of sharing potential misinformation. This can take on many different forms, and each can have a negative impact on public discourse by misleading and manipulating readers — whether intentionally or not. Read below for some different types of misinformation on social media, as well as examples of each.
Clickbait

Clickbait is sensationalized content or headlines designed to attract attention by appealing to readers' emotions (often anger) or curiosity. As the name suggests, the purpose of clickbait is to bait readers to engage with the content in order to generate ad revenue. It is usually light on facts or any other meaningful information; instead, the thin content is stretched out over many pages, maximizing the number of ads that can be served to each user.

If that isn't annoying enough, clickbait can spread fake news. Incensed readers may share this poorly researched and poorly written content with their social circles, directing bad information to more and more eyes.

Examples of clickbait can be found everywhere. It is a ubiquitous tactic employed by marketers and content creators on social media, unscrupulous news websites, and blogs. Some examples of headlines that might indicate probable clickbait include:

"10 Tricks for Perfect Skin (You Won't Believe #4!)";
"12 Uses for Avocados You Never Thought Of";
"The Biggest Tax Tricks Your CPA Isn't Telling You About."

Misleading Headlines

In the same vein as clickbait, misleading headlines can be used to generate interest by appealing to our emotions and curiosity. Even if the article itself is well-written and based on fact, the content can give a false impression if the headline is misleading. For this reason, such headlines may be called "clickbait," even if they don't fit the definition of that term as outlined above.

Unfortunately, research indicates that most social media users share articles based on the headline without actually having read the article. If the headline doesn't accurately reflect the truth, it may have the same effect as stories that are complete fabrications.

Propaganda

Propaganda consists of biased and potentially false information that is spread through mass media, and it is designed to manipulate its audience into holding specific opinions. There are many tactics used in propaganda, including:

Emotional appeals:

As with other forms of misinformation, propaganda often leans on using emotional appeals to generate interest and manipulate readers.

Using lies or "half-truths":

Propaganda may outright lie to convince readers. Alternatively, it may use partial quotes, skewed statistics, or other dishonest methods to support a specific point of view.

Testimonials:

Propagandistic articles may also present testimonials, sometimes from well-known celebrities, to support their view. These are also sometimes fabricated.

To see modern examples of propaganda, look at the content produced by presidential candidates, from ads to speeches. The arguments and appeals used in political content often use emotional appeals, present skewed information, and rely on endorsements from respected celebrities and politicians.

Satire

News satire is a type of parody that mimics real news sources, and its humor is typically derived from its deadpan, ironic presentation. Not every reader will discern this irony, so this kind of satire can sometimes be misinterpreted as factual. While satire is not intended to be manipulative by definition, it can have the same effect as fake news if it is not interpreted as the writer intends it to be.

To see how this looks in action, read the classic satirical essay by Jonathan Swift, "A Modest Proposal." Without understanding the ironic approach Swift uses in this piece, readers might come away from the essay thinking that the author is earnestly suggesting that the people of Ireland should sell their children as food. Similarly, modern satire can be misinterpreted, leading to unintentional consequences.
News Reliability
News sources develop reputations based on the quality and consistency of their news reporting, particularly when it comes to fact-checking and presenting a balanced perspective of issues. There are both reliable and unreliable news sources, and it's important to assess the credibility of a source when trying to determine the verisimilitude of its content.
Reliable News Sources

The most reliable news sources produce news content by following rigorous journalistic standards and focusing on fact-based reporting. News sources, such as The Economist, Reuters, National Public Radio, and The Guardian are some examples of widely- and highly-trusted publications.

Unreliable News Sources

Unreliable news sources tend to focus more on opinion-based than fact-based reporting, and they generally lack strong fact-checking. They often demonstrate clear biases and present skewed information, failing to present balanced perspectives on topics they discuss.
How Social Media Companies Are Combating Misinformation
As you can see, there are many unreliable news sources and different types of misinformation. As a result, social media companies have taken action to combat it.
Facebook

Facebook has recognized the problems associated with fake news and is taking action to address it. Some initiatives in this vein include the Facebook Journalism Project and the News Integrity Initiative. These are designed to spread awareness about the problems associated with fake news, as well as increase overall trust in journalism.

Facebook has also vowed to label or remove fake news as the presidential election draws closer in an effort to minimize the influence of politically motivated fake news. The company has taken action against individuals and pages sharing fake news, removing them from the site when appropriate.

Instagram

Spearheaded by the same individuals in charge at Facebook, Instagram has also seen new measures to combat misinformation. This primarily comes in the form of a new "false information" label that may be applied to posts. This labeling system includes third-party fact-checkers that identify and review suspicious posts. If the information in it is deemed to be untrue, they will mark it with a label that makes it clear to users that the post contains misinformation.

Upon viewing a post with this label, users will have to click on an acknowledgment that the information presented in the post is not true. Further, if an individual attempts to share the post, they will receive a warning that they are about to share false information.

Snapchat

Since its inception, the way content has been shared on Snapchat has made the platform less susceptible to the spread of fake news. This is because, historically, it has simply been a messaging app. The Discover feature is overseen by human moderators, so the chances of widespread misinformation are slim.

Further, Snapchat employees are quick to analyze viral events or stories and fact-check them without letting them get out of hand on the platform. This was exemplified by the company's handling of the Charlottesville car attack in August 2017, when staff verified details with local law enforcement to verify the story's authenticity.

Twitter

Twitter has clearly stated its stance on misinformation:

"We, as a company, should not be the arbiter of truth. Journalists, experts and engaged citizens Tweet side-by-side correcting and challenging public discourse in seconds. These vital interactions happen on Twitter every day, and we're working to ensure we are surfacing the highest quality and most relevant content and context first."

In short, the platform does not seek to combat misinformation directly. It does, however, take action against spammy or manipulative behaviors, particularly when it comes to bots. Indeed, millions of accounts have been suspended for this reason.
How Social Media Users Are Contributing to Misinformation
Throughout the past decade, misinformation has flourished on social media. While information on users — including their demographics and internet behavior — is intended to be used by marketers, it can also be leveraged by those looking to spread misinformation. Using this data, fake news can be designed to appeal to a core audience to encourage authentic engagement. From there, the content can gain exposure rapidly, potentially going viral.
In this way, social media enhances the reach of those responsible for misinformation. Each social media network contributes to misinformation in different ways, impacting how people handle issues related to politics, health, and more.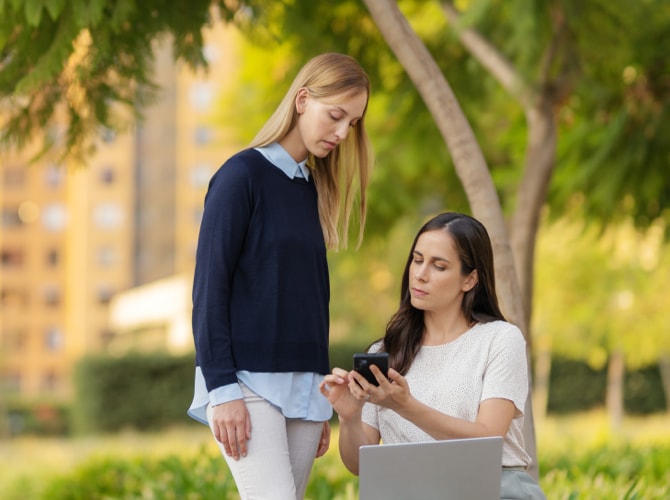 Facebook

Many have argued that fake news on Facebook had a dramatic impact on the 2016 presidential election. In fact, an article published by The Atlantic states that the social media giant has fundamentally altered the nature of American Democracy. The platform is a major source of political information for millions of Americans, and fake news can have a powerful effect on elections.

Instagram

As the old adage goes, "a picture is worth a thousand words," and this is exemplified no better than by the spread of fake news on Instagram in the form of Photoshopped images. For example, one image that gained popularity in late 2017 was that of President Trump helping flood victims in Texas after Hurricane Harvey. However, the image of Trump was fake. This image gave a false impression that impacted public perception. Digitally manipulated images, in addition to fake news presented in Instagram Stories, are powerful ways to spread misinformation.

Snapchat

Overall, fake news is less of a concern on Snapchat than on other social media platforms discussed here. Nevertheless, this has changed slightly with the addition of the Discover feature, which could hypothetically be used to propagate misinformation. This feature uses machine learning to suggest content that users may enjoy based on their viewing history. Like algorithms on other social media platforms, it's possible that this could be "gamed" by individuals looking to share fake news.

Twitter

Misinformation on Twitter has proven difficult to prevent. The platform's emphasis on eschewing strict moderation in favor of organic discussion hasn't led to balanced representations of the truth — particularly when it comes to politics. Further, while Twitter officials have sworn to take action against bots, research indicates that they are not able to keep up with the flood of junk accounts.
How to Recognize Fake News and Misinformation
How can you recognize misinformation on social media? It often has a clear bias, and it may attempt to inspire anger or other strong feelings from the reader. Such content may come from a news source that is completely unfamiliar, and the news itself may be downright nonsensical. For example, if a news article warns readers of an impending "category six" hurricane looking to wipe out huge swaths of the country, it should be less of a cause for alarm and more of a cause for raised eyebrows; there is no such thing as a category six hurricane.
Once you've spotted a suspicious piece of content, look into the publisher and author of the content. Do either have an established reputation? Are they known as trustworthy sources? If not, do they cite their sources — and are those reputable?
Fake news often uses fake author names and bogus sources. If the site has a history of making suspicious claims, or details in the author bio don't seem credible (or a bio is non-existent), you should treat the content with extreme scrutiny. Check out the site's "About Us" page for information about the publication. You may notice suspicious details. Cross-reference these details with reputable news sources to determine the authenticity of their claims.
The "About Us" section of the site may even blatantly label itself as parody or satire. For example, one publication that is commonly misinterpreted as a legitimate news site, The Onion, blatantly states, "The Onion uses invented names in all of its stories, except in cases where public figures are being satirized. Any other use of real names is accidental and coincidental." Obviously, articles from such sites are not intended to be interpreted as factual.
Finally, don't forget to check the publication date of the content. A suspicious article may not be fake news; it might just contain dated information. To fact-check any claims made in such content, search for up-to-date news on the topic.
In addition to following the above considerations, there are many telltale signs of a fake news story to be on the lookout for:
Faked website address:

An article may claim to be from a well-known news publication, but is the web address right? Compare the web address to the home page of the actual news organization in question. If there are discrepancies or misspellings in the address, you may have spotted a fake.

The author is anonymous (or extremely well-known):

Fraudulent publishers may use a generic author name or omit the byline entirely in order to avoid scrutiny. Alternatively, they may use a very famous person's name as the byline. The latter warrants investigation. Is it truly possible, for example, that Neil deGrasse Tyson would write an article claiming that the Earth is flat? If so, would he have published his claims on a website that has no reputation whatsoever? In such instances, exercise a healthy amount of skepticism.

The article misrepresents or misquotes its sources:

Citing reputable sources is an effective way of making your argument seem more credible. However, if the article doesn't accurately reflect the sources it uses, it should be treated with suspicion.

The article contains spelling and grammatical errors:

Real news sources employ editors to provide high-quality content. Purveyors of fake news often don't. As a result, fake news articles may contain excessive writing errors.
How to Handle Fake News and Misinformation
Have you found an example of fake news online? Remember fake news is not content that you merely disagree with — it is fabricated information designed to manipulate others. If you are confident that the content fits this definition, be wary about sharing it with others. Sharing it so that you can comment on it isn't helpful; while this gives you an opportunity to air your grievances, it also further propagates the content. Instead of spreading fake news, your goal should be to ignore and avoid it.
If you encounter fake news and misinformation while browsing your social media feeds, you can take action. If a trending post contains misinformation, you can "hide" it. If specific users repeatedly appear in your feed sharing misinformation or disinformation, block them. If you've previously "liked" or subscribed to a page that is churning out fake news, unfollow it. Pruning your feeds in this way can reduce your exposure to manipulative articles and accounts.
On social media, your options for shaping your news feed differs from platform to platform. Below, you'll find links to explanations of the options you have on the four most prominent social media networks:
It's vital that you take some time to learn the ins and outs of your news feeds. How can you shape your media diet? Making the effort to do so can dramatically improve your online experience and reduce the influence fake news may have on you.
How to Report Fake News and Misinformation
If you've identified misinformation on social media, there are steps you can take to report it. Not all social media have clearly defined guidelines for fake news, but if the misinformation is abusive or harmful, you should report it. Note that the specific process for doing so differs from platform to platform:
Facebook:

When you spot a post with intentionally false information on it, click on the ellipsis on the top-right corner of the post. On the drop-down menu, click on "Find Support or Report Post." Select "False News," then click "Next" to report the post. Likewise, if you find a page full of misinformation — such as a Facebook Group that spreads harmful conspiracy theories — you can click on the ellipsis at the top of the page and select "Find Support or Report Page." Select "Scams and Fake Pages," then click "Next" to report the page.

Instagram:

If you believe a post containing misinformation constitutes spam or is abusive, you can report it by clicking on the ellipsis (or three vertical dots, if you're on an Android device) at the top-right corner of the post, then tapping "Report" (on mobile) or "Report inappropriate" (on desktop). If you want to report an account, go to their profile page and click on the ellipsis next to their name, then click "Report user." Once you do so, you'll be given some on-screen instructions for completing your report.

Snapchat:

To report an abusive post, press and hold on the screen until a flag appears at the bottom of the screen. Tap the flap to report the content. If a user is posting fake news that is harmful to others, press and hold on the user's name. A menu will appear on the bottom of your screen. Here, you should tap "More," then "Report." You'll then need to follow the on-screen steps to complete your report. To report content on your desktop, click on the icon at the bottom of the video, then click "Report Snap."

Twitter:

Whether you spot it in a direct message, a tweet, or a list, you can report abusive or harmful misinformation. Report a tweet by tapping or clicking on the chevron at the top-right corner, selecting "Report Tweet," then selecting "It's abusive or harmful." You can report a list by navigating to the one you'd like to report, then tapping the ellipsis at the top — you'll then follow the same steps as outlined above. To report a direct message, hover over the message, select the report icon, then select "Report @username." Follow the on-screen instructions to complete your report.
Open the Modal
Open the Modal