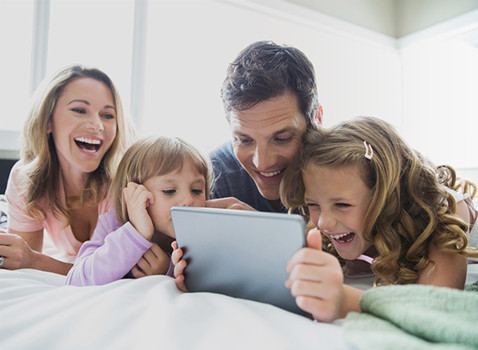 Access internet service around your home with Verizon Wi-Fi routers or extenders.
To achieve the best speeds through your DSL line, look no further than the Verizon High Speed Wi-Fi Gateway router. Or, if you're eligible for Fios, the Fios router will carry your speed to more places at home.

If you're a big TV and movie streamer, or a gamer who needs fast speeds, the Wi-Fi extender can boost weak signals and expand the reach and potential of your Fios Wi-Fi network across your home.

Looking for a speed boost? Our network & wi-fi accessories provide you equipment that is ideal for your Verizon service.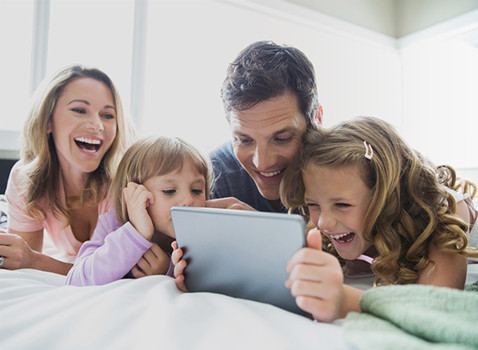 Open the Modal

Introducing Fios TV One. Not your ordinary WiFi cable box.
Fios TV One is a 4K UHD ready, 100% fiber-optic alternative to wireless cable boxes from other providers. With the new Fios TV Voice Remote, Netflix integration and WiFi connectivity, you'll experience TV and DVR at its best.
Using a single Fios TV One unit connected to up to 4 Fios TV One Mini wireless set top boxes, you can watch TV virtually anywhere in your home without having to run cable to another room.
Open the Modal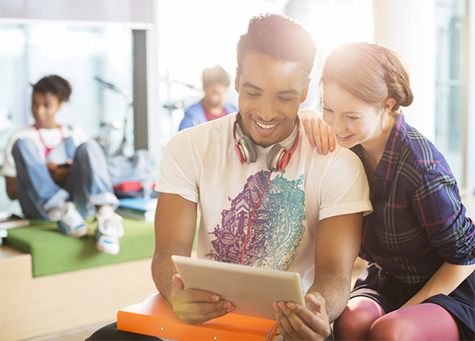 Connect WiFi enabled devices with a mobile hotspot.
Imagine a gadget that's smaller than a deck of cards, as easy to use as a light switch and powerful enough to provide a super-fast Internet connection to numerous devices. That's a mobile hotspot, which lets you take Wi-Fi with you.
Wi-Fi hotspots keep multiple Wi-Fi-enabled devices connected to the Verizon 4G LTE network. Unlike a USB modem or wireless modem, which can be used only with your laptop, a mobile hotspot can easily connect your laptop and other Wi-Fi-enabled devices simultaneously.
Whether it's taking a break on a camping excursion, shopping with your family or taking a road trip, you can stay connected and control who accesses your mobile hotspot with a password.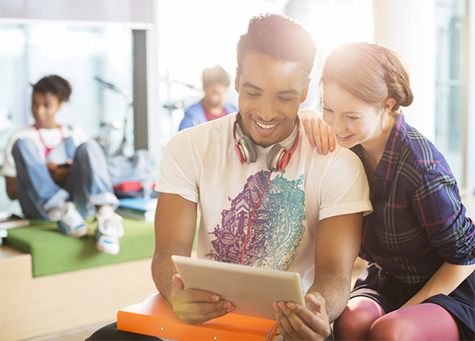 Open the Modal
Get started with Verizon Wi-Fi in just a few short steps.
Wi-Fi Map
Search the internet for sites that list locations that offer free Wi-Fi in your area.
Free Wi-Fi?
Nowadays, many fast food restaurants, coffee shops and libraries offer free Wi-Fi.
Open the Modal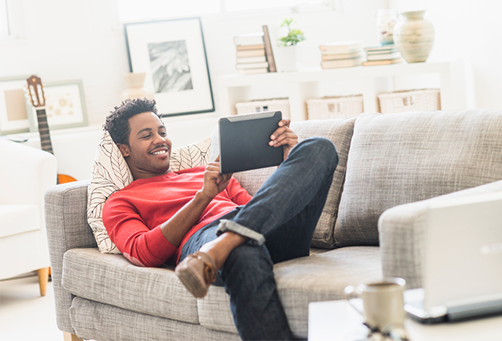 Looking for Fios Internet?
When you have more speed, you'll have the ability to do more online. Give everyone in your house the speed boost they need to surf, share and stream uninterrupted.
Download music and movies faster

Stream virtually lag-free

Share moments faster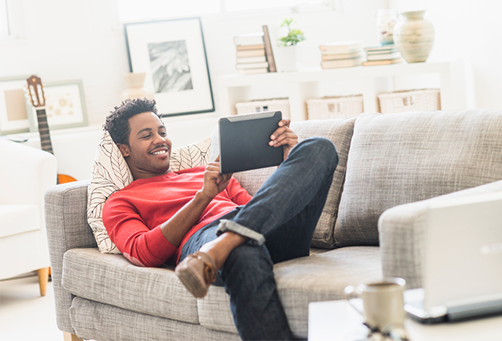 Open the Modal
Questions are good. Answers are better.
What is Wi-Fi?

Wi-Fi is a wireless network connection that gives you access to the internet using radio waves. Wireless networks allow you to connect a wide variety of internet-enabled devices in your home like laptops, smartphones, tablets, printers, and more.

If you're eligible for Fios, you can easily set up a wireless network at home using a Fios-compatible router like the Fios Quantum Gateway router. It features an advanced dual core processor for faster wired and wireless performance--at speeds up to 3x faster than conventional wireless.

What is a Wi-Fi extender?

Wi-Fi extenders like the Fios Network Extender (FNE) are wireless network adapters used to broaden your network connection and provide additional Wi-Fi coverage in your home. They create a wireless access point anywhere there is a coax or Ethernet connection, expanding the reach of your existing wireless network.

For ultimate Wi-Fi performance that covers up to 5,000 square feet of your home, Verizon offers Orbi™ by NETGEAR®, which uses a powerful tri-band mesh Wi-Fi system to deliver a strong and fast Wi-Fi signal even as more devices connect.

Is Wi-Fi good for gaming?

Gaming is only as good as your internet. While a wired, physical Ethernet connection will always provide the most reliable gaming experience, with an ultrafast connection like Fios Gigabit Connection and the right equipment you can absolutely enjoy gaming with a wireless connection. Because speed is critical in online gameplay, the speed and stable connection that Fios delivers offer gamers a better experience, with less lag and faster ping and refresh rates than they might experience with other providers with slower speeds and more unreliable service.

Whether you have a wired or a wireless connection, though, keep in mind that your real-world speeds will always depend upon a number of factors, including the speed and reliability of your internet service, the type of equipment you're using, and how close your computer is to your router (for a wireless connection). For the ultimate in gaming experiences, choose a wired connection and play virtually lag-free with Fios Gigabit Connection--which offers speeds up to 940/880 Mbps---combined with the Fios Quantum Gateway for enhanced coverage in and around the home.

Can I get Wi-Fi without cable?

Absolutely. If you want to ditch your traditional TV cable bundle and TV service but keep home internet access and Wi-Fi, Verizon Fios offers a number of internet-only plans with a wide variety of speeds to choose from. You can set up access to wireless internet service around your home with Verizon Wi-Fi routers and extenders. If you're eligible for Fios, you can add the Fios Quantum Gateway to enable your devices to run at their maximum Wi-Fi speed.

Whether you need a single 100 Mbps plan for stand-alone internet or want Fios Gigabit Connection so everyone in your family can surf, stream and game at once, Verizon lets you cut the cable cord and enjoy affordable high-speed internet and Wi-Fi at home. Plus, because it's a 100% fiber-optic network, Fios delivers more reliable service that's less susceptible to inclement weather and easier to maintain.

What is wireless internet service?

While Wi-Fi and wireless internet are often referred to interchangeably, there is a difference. Both enable wireless connectivity to the internet via radio waves. But wireless LANs refer to any local area network that a mobile user can connect to through a wireless connection, while Wi-Fi is a specific type of LAN that uses specifications in the 802.11 protocol family.

As rapid advances in wireless technology continue to revolutionize the way people connect and communicate, Verizon remains the industry leader in building next-generation networks. In October 2018, we introduced 5G Home --the first 5G-powered home internet—in certain areas of Houston, Sacramento, Los Angeles and Indianapolis, with plans to expand in other areas in 2019 and beyond. 5G represents a massive upscale of network technology. It will provide data transfer rates many times faster than a blink of an eye, high bandwidth and greater opportunities for connectivity and reliability. As the fifth generation of wireless technology, it is expected to become a game-changer for cloud gaming, augmented and virtual reality applications, robotics, and other high-bandwidth activities.

Can a mobile hotspot replace home internet?

As convenient as mobile hotspots can be when you're on the go, they have certain limitations that make them a poor choice as a long-term alternative to broadband services. For example, they often have restrictions on data usage. After you hit a certain data usage limit—such as 22 GB—your speed may be throttled and prioritized, which can result in slower connection times. In addition, signal strength is not as reliable with hotspots as they are with a home internet connection, particularly during uploads.

In addition, many people like to keep a number of browsers and files open and stream other content or video chat when they're online, which isn't possible when using a hotspot. So while they do meet an important need for mobile connectivity, hotspots can't offer the same advantages as home internet service.
Open the Modal