Open the Modal
How to use the Verizon Fios TV channel lineup tool.
Step 1:
Enter your zip code. Search for channels in the form field, or select a TV package to view a single channel list or compare lineups.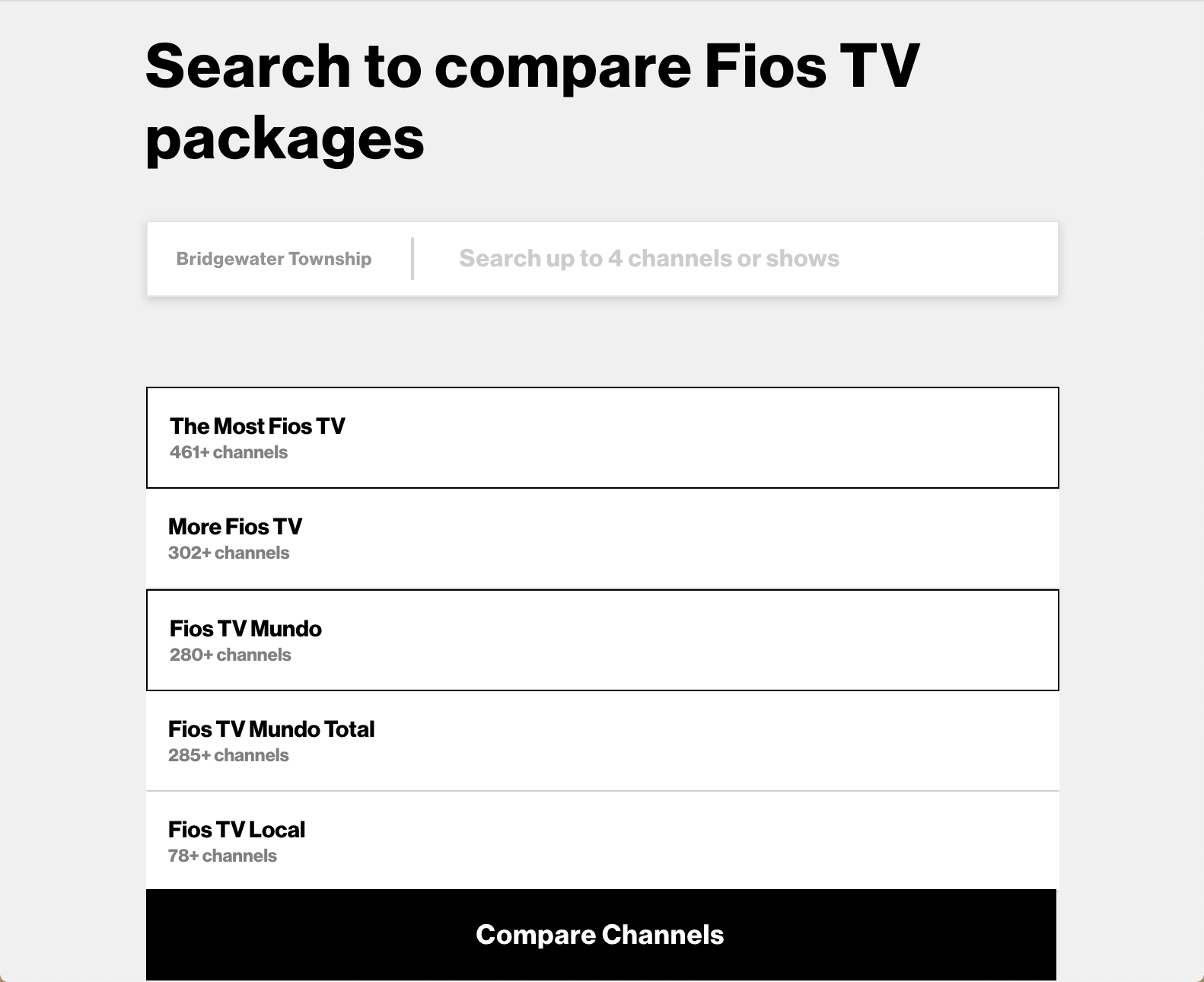 Step 2:
Enter a TV show or channel name into the search box to launch a side-by-side comparison of TV packages.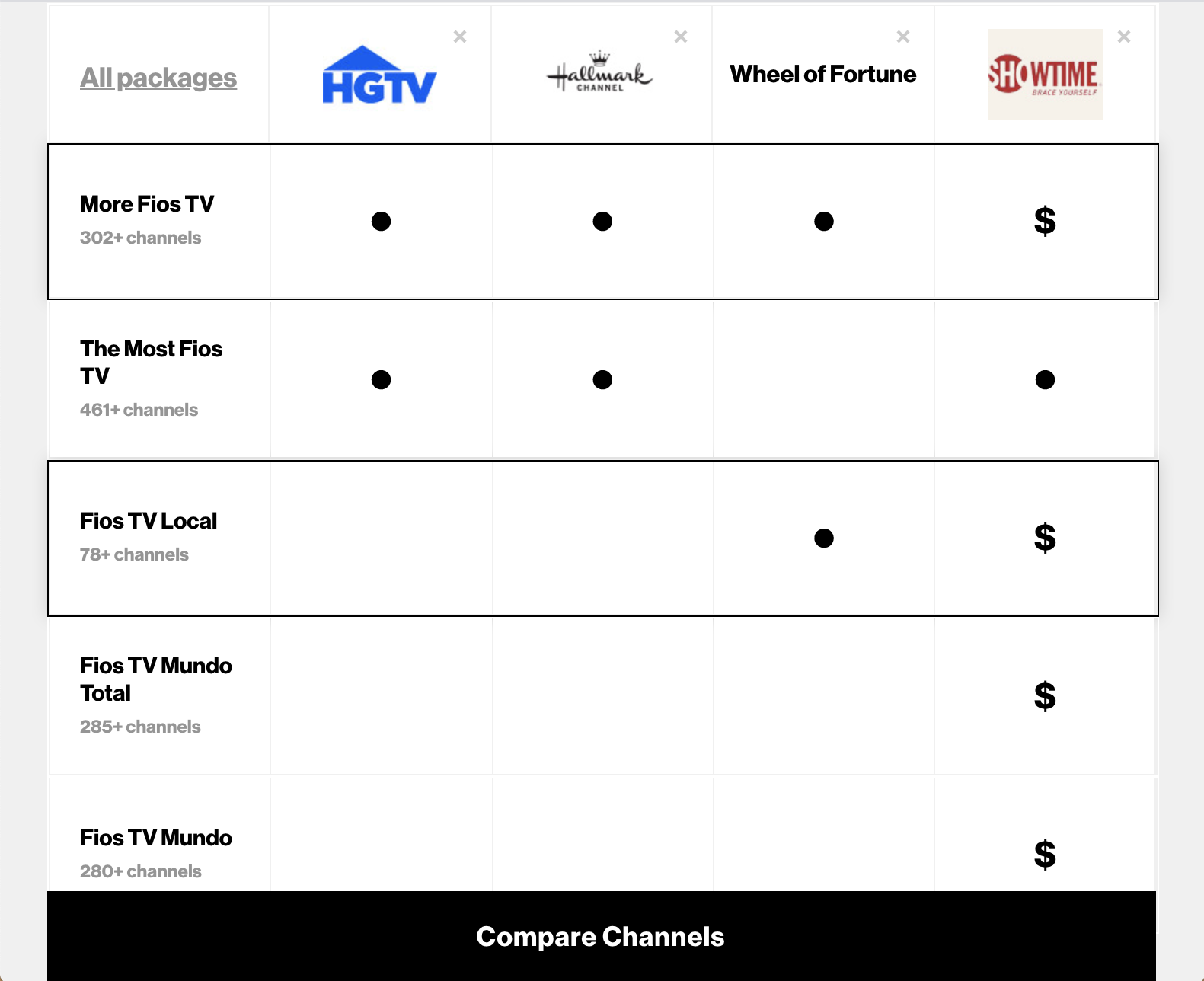 Step 3:
View and compare TV lineups using a variety of filters.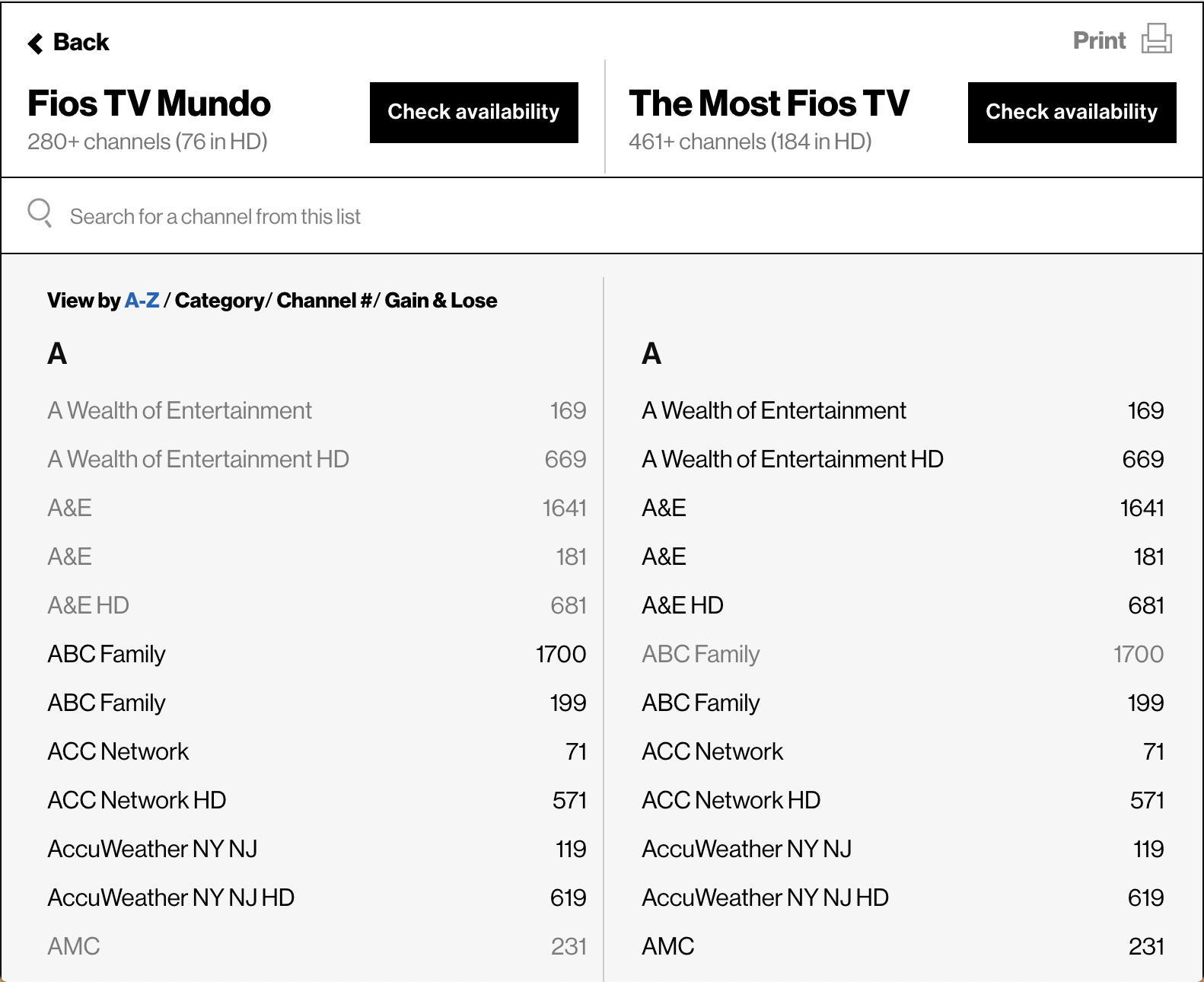 Open the Modal
Fios TV Channel Guides
Verizon offers Fios TV guides and channel lineups in several formats to suit your needs.
To download a PDF of the following materials in large print, just click the link below:
Open the Modal
Other Resources
Would you prefer a printed copy be sent to you?

You can also request that a printed copy of these materials be shipped to you in either large-print format or braille. Please note that fulfillment may take up to 10 business days.

You can also choose to have your channel lineup read to you.

By enabling Text to Speech on your compatible set-top box, your channel lineup can be read to you through your TV.
Open the Modal