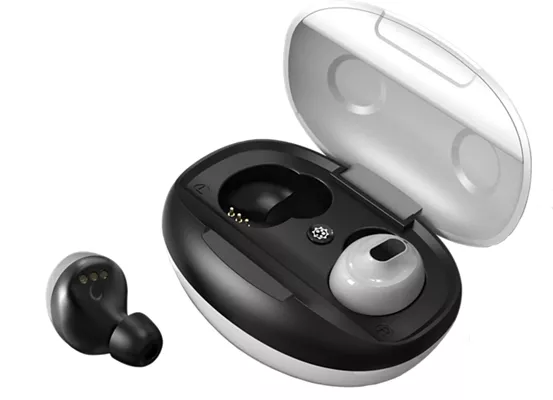 Immerse yourself in your favorite tunes with the Baraka AUS-H36T Ultraviolet True Wireless Earbuds. These ergonomically designed Bluetooth earbuds feature 3-point support for a comfortable fit. HiFi quality sound takes your playlist to the next level. The included charging case has a digital battery status display so you know how much power you have left. Sterilize your earbuds each time you return them to the charging case with UVC sterilization and certification. And, with auto pairing, your earbuds connect as soon as you take them out of the case.
Reviews
2 reviews
of reviewers recommend this product.
Cheap
First off I wanted to pay for these with my device dollars. Ended up billing them to my account. Called to get shipment canceled but as usual calling customer service is a waste of time! Ended up sending them anyway! The fill first day i used them they came apart! Waste of time and money!
Baraka AUS-H36T Ultraviolet True Wireless Earbuds
Loses signal too much and hard to control the functions