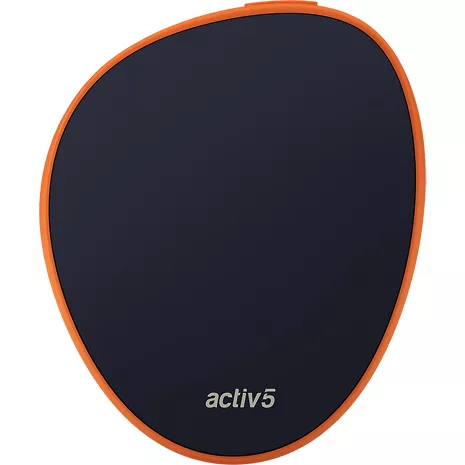 Free returns within 30 days.Details
Overview tab selected 1 of 4
Overview Section Start
Bring a personal trainer to you with the Activ5 Portable Workout Device. This portable device combined with the training app creates personalized, 5-minute workouts designed to match your specific needs and fitness level. The app coaches you through low-impact, isometric workouts that vary from seated, standing or even more advanced options for total body strength training. With up to 100 workouts based on your strength level to choose from, you can optimize your fitness routine from the comfort of your own home.

Go further with the app.
The Android or Apple app syncs your workouts with the workout device so you can be coached and track your progress as you train, all for free. It also works with Apple Watch and HealthKit.

A team effort.
The whole household can get in shape. Multiple accounts can sync with the same workout device so everyone is covered.
Reviews
There are no reviews, be the first to write one.