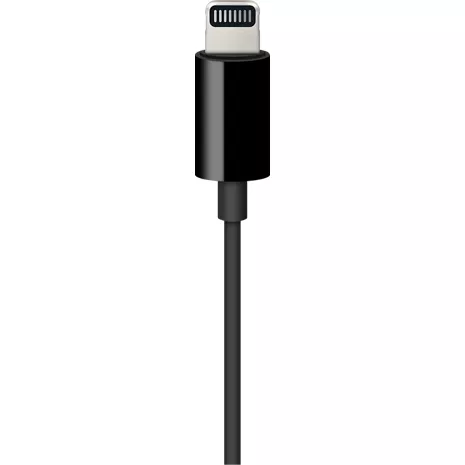 Overview tab selected 1 of 4
Overview Section Start
Connect your Beats Solo Pro, iPhone, iPad and other Mac devices to your favorite speakers or audio device with the Apple Lightning to 3.5mm Audio Cable. A lightning connector on one end connects your corresponding Apple device with any 3.5 mm audio port. Whether you're listening to a movie on an airplane or playing your favorite playlist over your external speakers, this cable allows you the versatility to keep listening. And, it's compatible with the latest versions of iOS, iPadOS and macOS.
Reviews
0% of reviewers recommend this product.
Are you sure this is what you want?
wrongorderguy . 2 years ago
I thought this was the adapter that would let me plug my headphones into my iPhone. It's not. I'm not sure what this adapter is for. If you order this, be sure it's the thing you want.